Mark Lane, stairlift and home lift company Stannah's gardening expert — who you may enjoy watching on BBC Gardeners' World and BBC Morning Live — suggests swapping wreaths for hanging baskets this festive season with a tutorial on how to set up a beautiful Christmas hanging basket.
"Trending for Christmas 2022 is hanging baskets, but with a difference. You can go down the traditional route of mixing berry plants with stalwarts such as violas, pansies, and polyanthus, but why not create a wintry display using cuttings from the garden, pinecones collected from the ground and, to your own taste, baubles, snow paint, battery-operated fairy lights and glitter. If you like a challenge and love the idea of getting crafty for Christmas, then look no further than my guide to creating the perfect holiday hanging basket. This year, build your hanging basket with loved ones and welcome your family to a wonderful Christmas wonderland.
"Size is entirely up to you, but I urge gardeners and homeowners to go as big as possible. But, of course, safety comes first, and you'll need to ensure that however you hang your holiday planter, it needs to be secure, safe, and well-fixed in place. Winter can also bring strong winds, so be mindful of either bringing your hanging basket indoors or positioning it somewhere sheltered, out of the prevailing winds."
Sourcing your materials
All the materials used in this tutorial can be locally found in your garden, nearby woods, supermarket or garden centre.
What you will need
Battery-operated fairy lights

Berries with stalwarts (violas, pansies, and polyanthus)

Conifer, pine, or spruce branches

Floristry oasis

Florist wire
Glitter

Hanging basket

Pinecones

Red ribbon

Scissors
Step 1: Add the floristry oasis into the hanging basket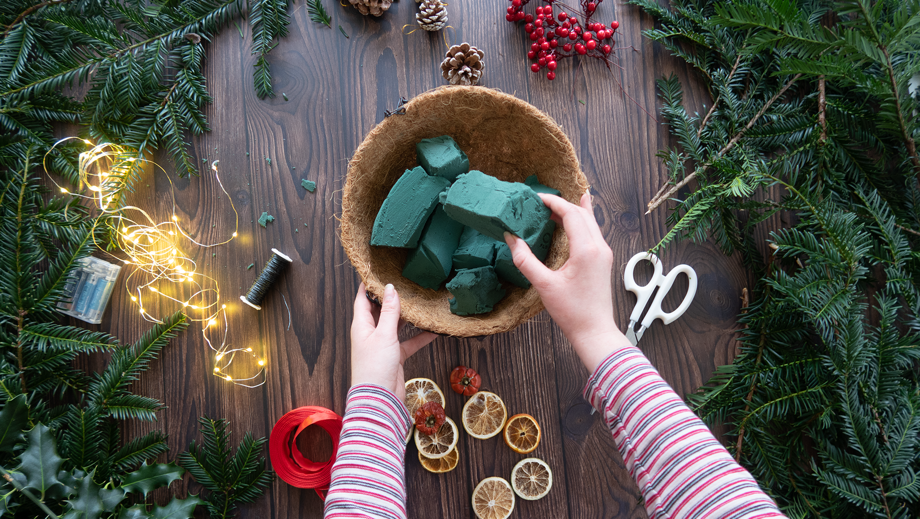 Step 2: Prune some length off your branches and trim off the lower leaves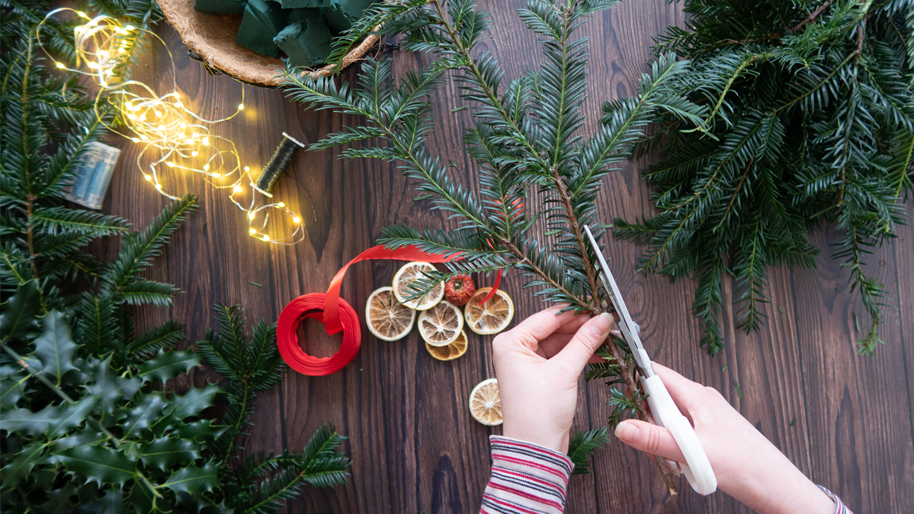 Step 3: Start mounding up the branches, creating a ball of greenery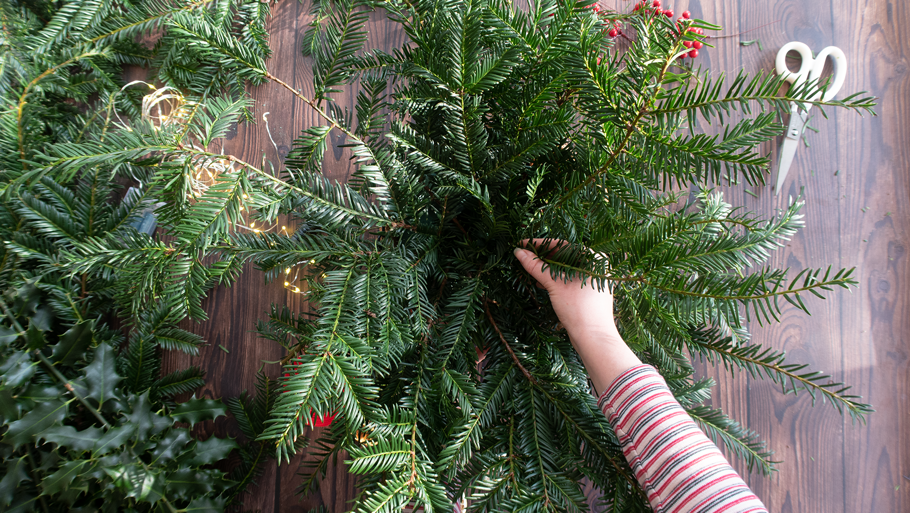 Step 4: Add pinecones in various areas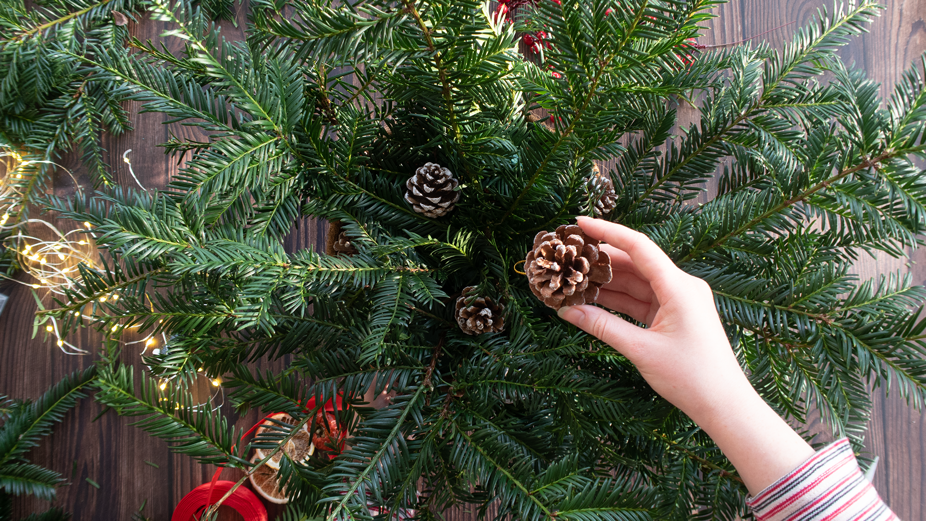 Step 5: Weave your fairy lights around the branches and basket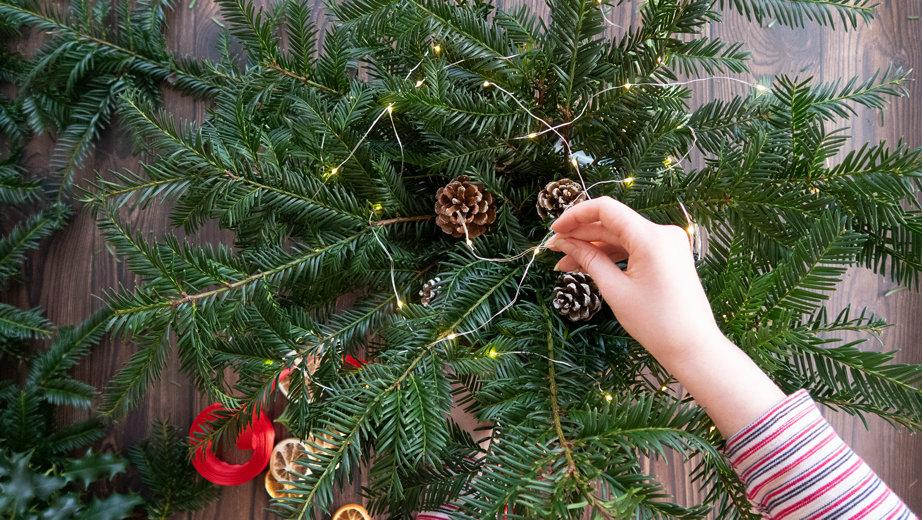 Step 6: Add some berries and any other additions (such as dried fruit, baubles, or snow paint)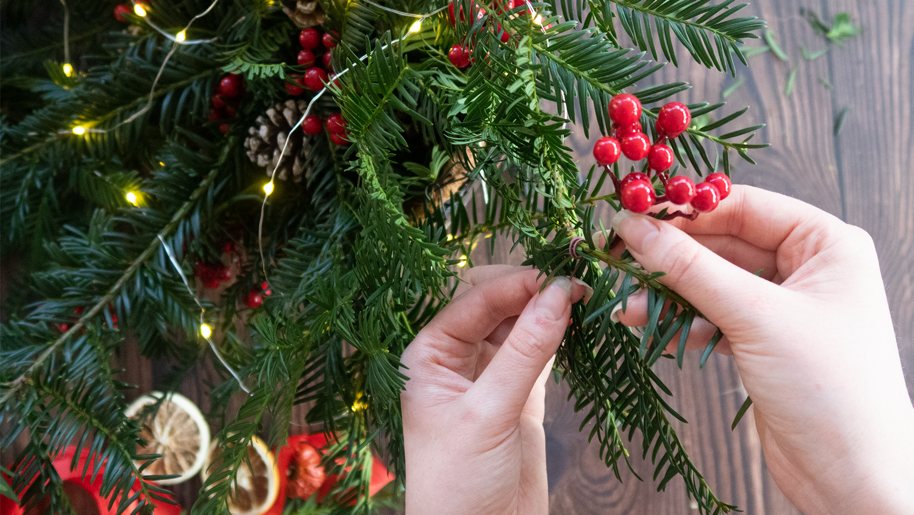 Step 7: Use ribbon to wrap around and tie in a bow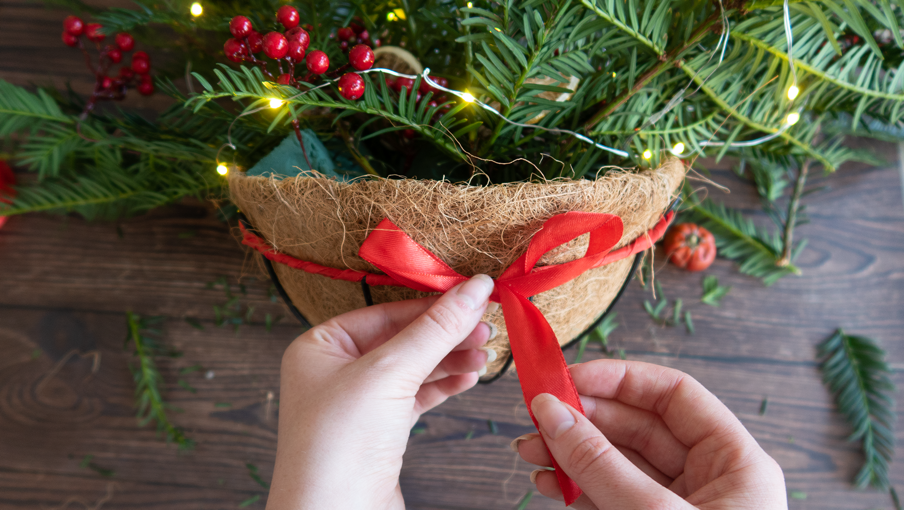 Step 8: Find the perfect spot to hang and enjoy!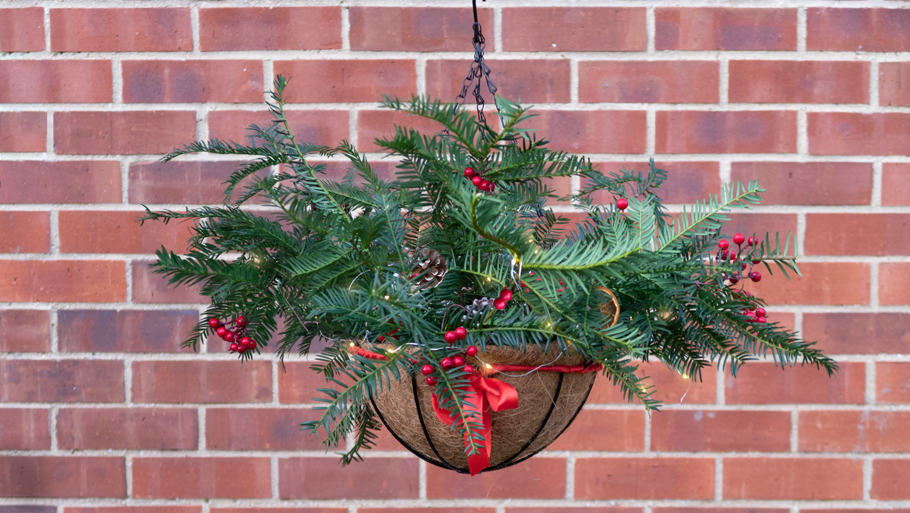 Pro Tip: For a less-expensive option:
Find a willow or wicker hanging basket

Attach lights to the outside of the basket

Fill your basket with baubles
This simple but elegant display can be used both inside and outside. (Tip: if leaving out, you should glue the baubles together into a ball and then drop them into the basket and secure them with floristry wire.)
Inspired to experiment with more Christmas crafting? Explore the world of festive tablescaping or try your hand at building your own Christmas wreath.
Stairlifts made for you
All our stairlifts whether straight or curved are customised to suit you and your home so call now to arrange a visit to get your FREE personalised quote!