Hanging a wreath on your door is as synonymous with Christmas as the tree. And these two traditions are actually related. In the 16th Century, when the Christmas tree tradition is believed to have started in Europe, people would trim their evergreens to fit them into their rooms. The trimmings were then used to create wreaths, originally made to hang as decorations on the tree.
With some of us welcoming family and friends into our homes for the first time in what seems like forever, or enjoying a socially distanced catch-up from the cosy entrance, what could be a nicer greeting than a beautiful wreath hanging on the door when they arrive? We have created a step-by-step guide to making your own wreath, so you can show off your arts and craft skills (one of the nation's top 20 hobbies) and get everyone in the Christmas spirit from the moment they arrive.
Here's what you'll need:
Wreath ring (available from arts and crafts shops like Hobbycraft)
Moss (available from florists and garden centres)
Florist wire (available from florists and arts and crafts shops)
Foliage – you could be traditional and use branches from your Christmas tree as a starting point or venture into the garden
Any extra décor such as dried fruit, holly or berries
Scissors
For ease, DIY wreath kits are also available from websites like Etsy and Not On The High Street, so you can order all the materials you need straight to your door. Select garden centres and florists offer them too, so why not pop by your nearest one to browse in person and receive further advice on creating a wonderful wreath.
There are full step-by-step instructions below, and you can also watch our easy step-by-step video here.
Step 1: Attach wire to the wreath ring by wrapping it around a few times.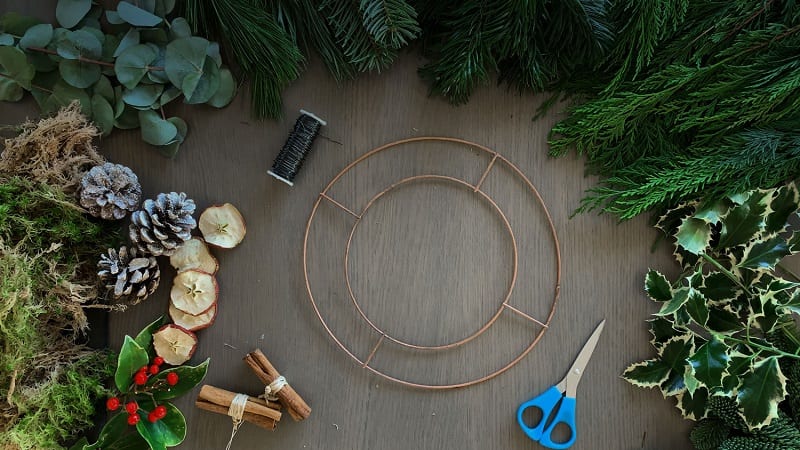 Step 2: Add handfuls of moss around the wreath ring and secure it by wrapping the wire around. When you've added moss all the way around and secured it – don't cut the wire.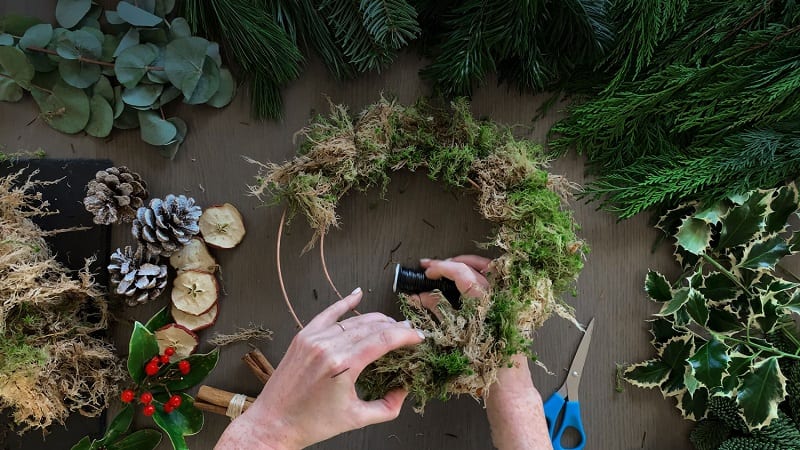 Step 3: Make 8-10 little bunches using a mix of foliage.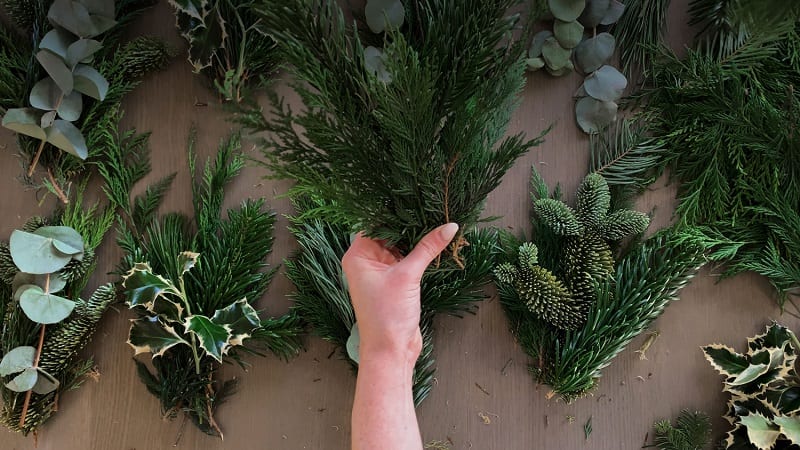 Step 4: Place one of the bunches diagonally across the wreath ring and secure it with wire – but still don't cut the wire. Place the next bunch just below the first, making sure to cover the wire. Repeat with bunches until you make it the whole way around.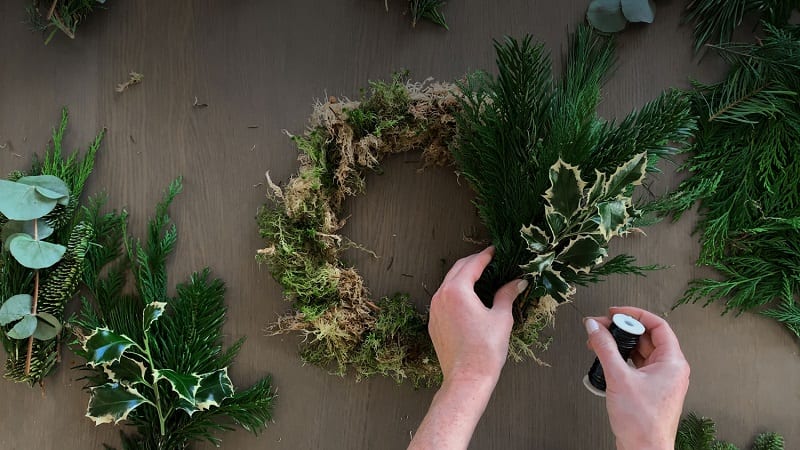 Step 5: Add in any extra bits of décor using smaller pieces of wire to fasten.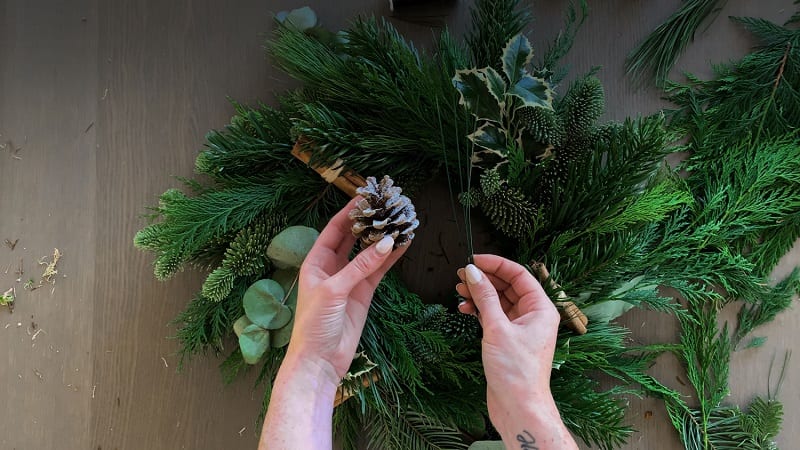 Step 6: Make a loop with the wire to hang the wreath – now you can cut the wire.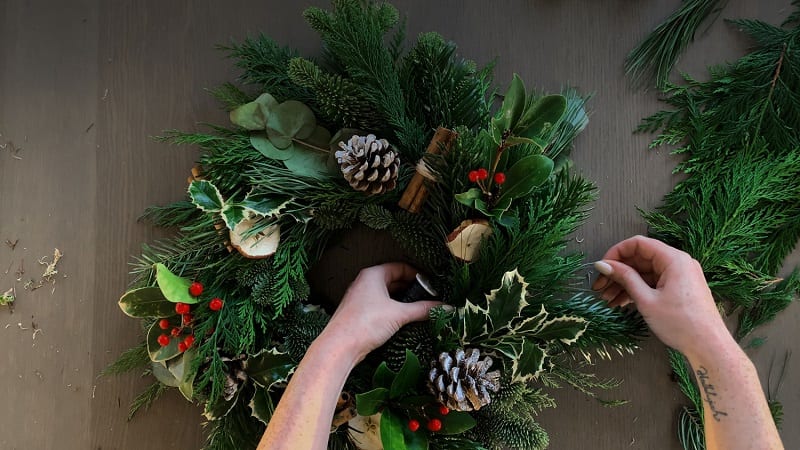 Step 7: Hang on your door for all to see!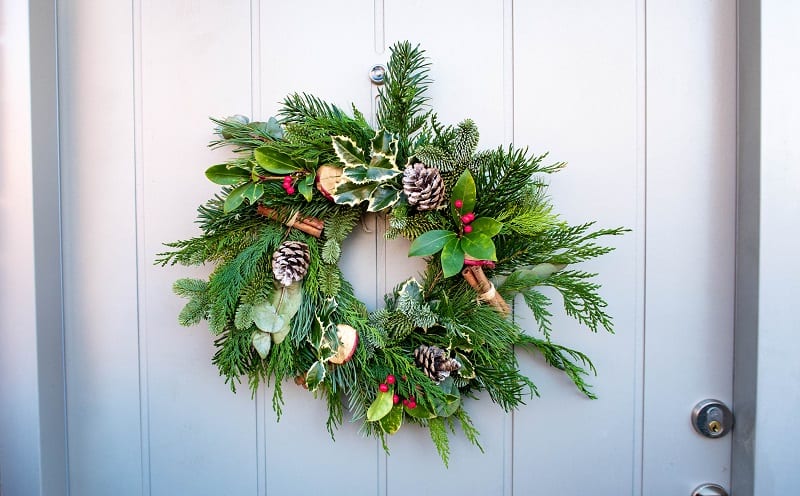 Happy Christmas crafting!
Stairlifts made for you
All our stairlifts whether straight or curved are customised to suit you and your home so call now to arrange a visit to get your FREE personalised quote!