'Tablescaping' – the art of laying a table beautifully – is a top 2021 home décor trend. Our artistic gardening guru Mark Lane offers five simple steps so you can create a stunning setting for Christmas dining.
I am passionate about inviting the beauty of the natural world indoors. Wow your loved ones with my stylish table-scaping suggestions that will fill you with festive cheer… and your home with sights and smells from the great outdoors.
Sourcing your materials
All the materials used in this tutorial can be locally found in your garden, nearby woods, supermarket or garden centre.
Your tablescape can also contain whichever branches, fruits and decorations you can find outside so get creative… This is just to guide you. Depending on the size of your table, you may want to make double or triple the materials to fill the space – simply adapt to suit your own needs.
What you will need
A vase or jug

Eucalyptus stems

Blue pine leaves

Silver birch branches

Fairy lights (ideally battery-operated)

Dried apple and orange slices

A handful of chestnuts, walnuts and hazelnuts

Pinecones
Instructions
1.Fill a vase or jug halfway with water, then place in eucalyptus stems.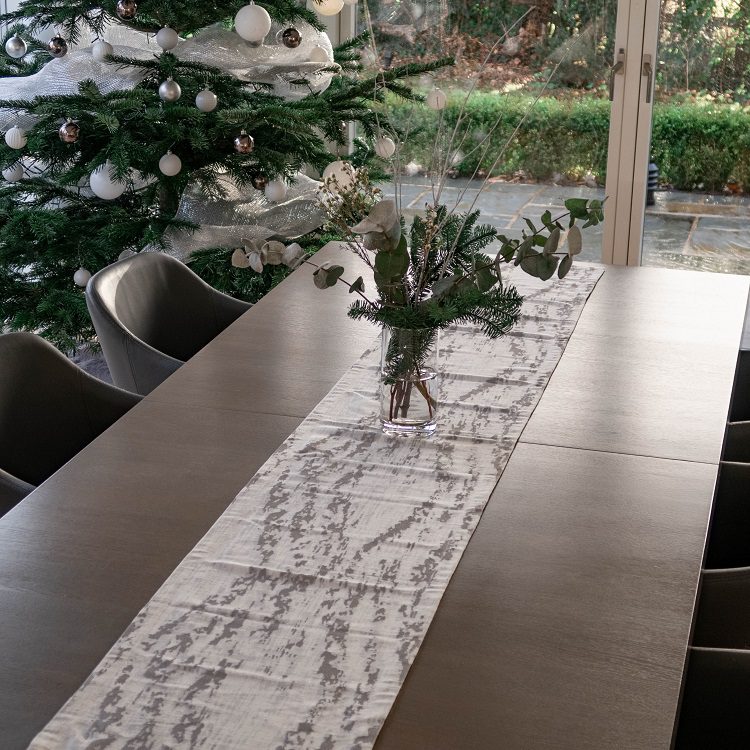 2. Add blue pine leaves and branches from a silver birch (the blue-grey colours of the eucalyptus and pine will sit well with the silver birch branches). Decorate with fairy lights.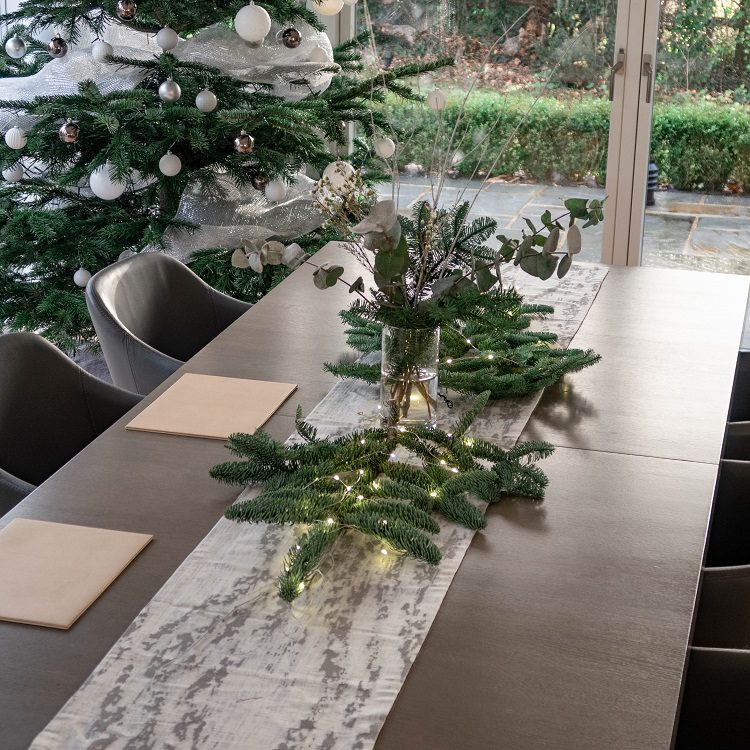 3. Lay your table as normal with cutlery, crockery, napkins, and Christmas crackers.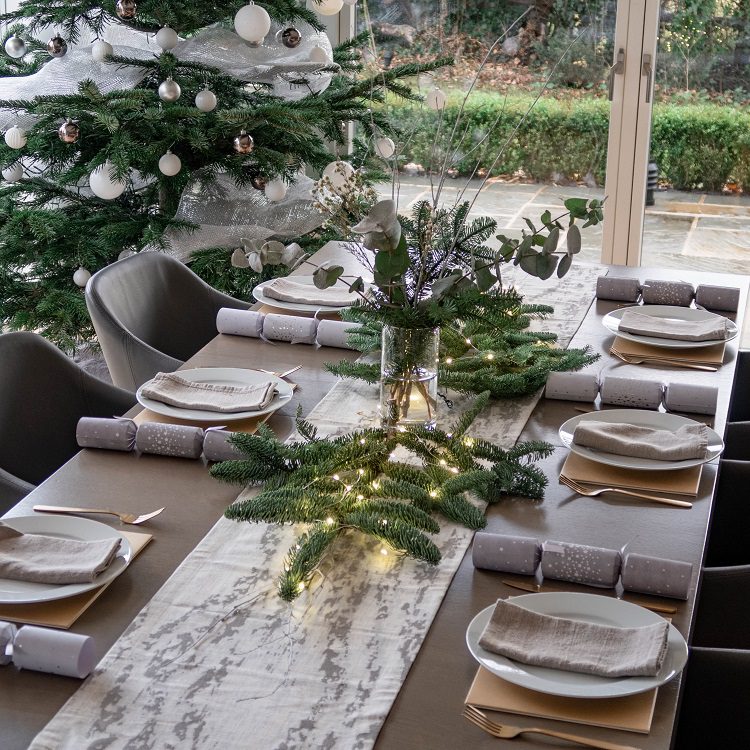 4. Spread pine cones across your Christmassy scene, and top each napkin with pine leaves and a pine cone.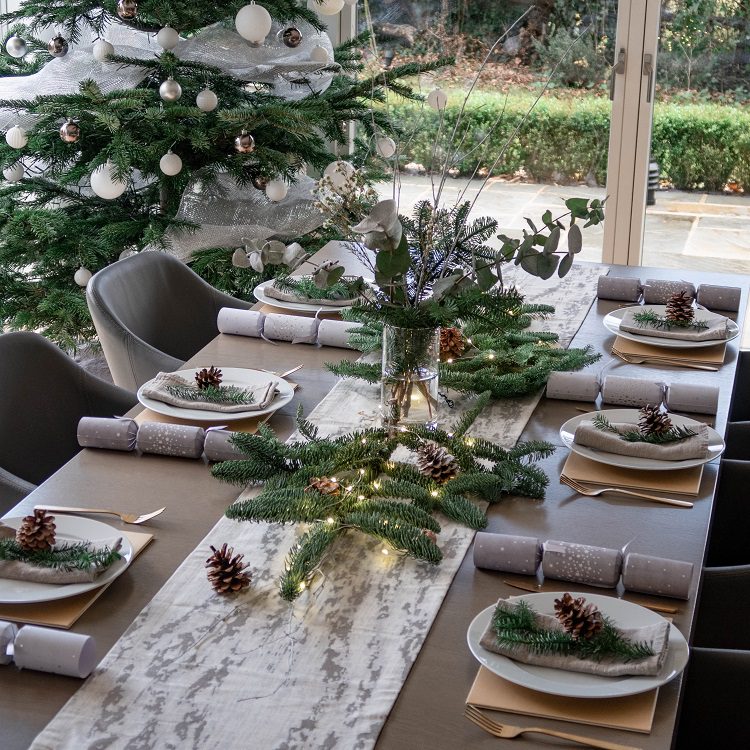 5. Dress the remaining space on the table with dried apple and orange slices, and each type of nut as a fabulous finishing touch.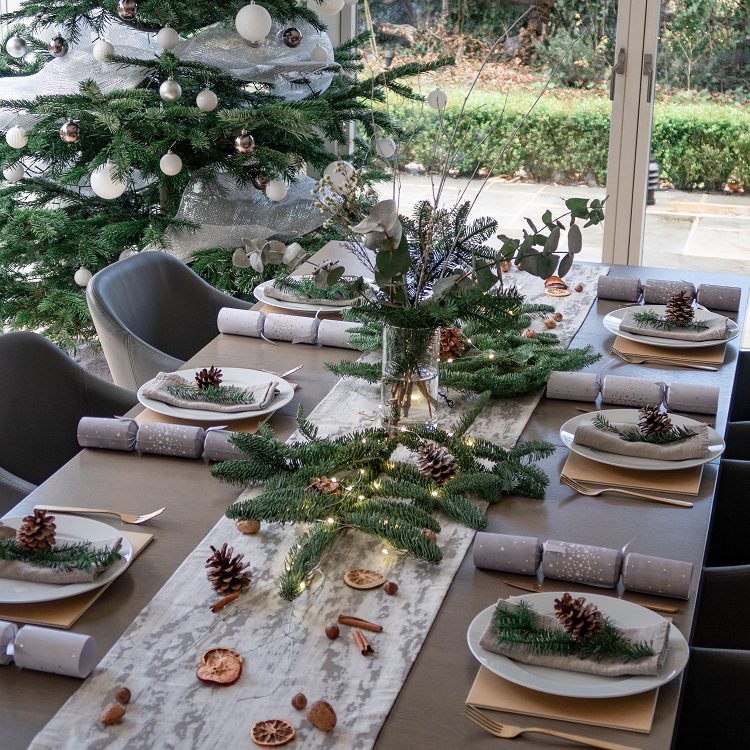 Your tablescape can last up to a week but keep an eye on your materials and replenish the scene if necessary.
This activity is perfect for a festive 'crafternoon' for the whole family to enjoy. It will no longer be a chore for children and grandchildren to lay the table! Keep crafting and celebrating. Keep on being you.
Looking for more gardening guidance over the colder months? Read Mark Lane's tips to help your garden thrive in winter – it's one of many blogs he's kindly written for us.
Stairlifts made for you
All our stairlifts whether straight or curved are customised to suit you and your home so call now to arrange a visit to get your FREE personalised quote!