She may be famous for her sweet foods and bakes from her days in the Bake Off tent, but our insightful baking expert Val Stones still takes inspiring steps towards a joyous, healthy lifestyle in later life - both for her own and her husband's benefit. Here, she shares how their diet ensures they are always eating healthily.
Throughout my life, I have been interested in living a healthy lifestyle and eating the right food intake for older adults. I really am a nutrition nerd, I spend hours researching the latest nutrition, healthy eating and exercise information.
I am 73, have immense stamina, look after my three-year-old granddaughter multiple days a week and work the rest of the time. I have Osteoporosis, and here I am to tell the tale. Many folks comment on how much younger I look than my years, and I put it down to what I put in me, not my exercise, as exercise alone will not lead to healthier later life.
Don't ignore the warning signs
One of my specialisms in college was Physical Education, and my husband was a sprinter. I belonged to a gym for 27 years and have done 100-mile charity bike rides and walked 70 miles on the Great Wall of China. I continue to walk daily, and I also have a routine of core exercises that I do daily, along with some light weight lifting.
My husband's heart condition made me seriously make changes to our diet, but he continued to eat unhealthily when away from home. Over the years, he gained weight, and just before lockdown, he was told he was borderline type 2 diabetes.
This news made him realise that he needed to make changes. In eight months, he lost four stone, and he has successfully maintained the weight loss, he feels fitter and is able to do more. It's important to talk to your doctor about weight gain and how to maintain a healthy weight.
Making positive changes
How do we do it? We remain physically active and carefully tweak our diets, removing harmful items and replacing them with healthier alternatives that still make delicious meals and ensure we are drinking plenty of water. I also believe in treats; we eat healthy but allow ourselves treats. Usually, this is a glass of red wine and a piece of chocolate most evenings.
In Dr Michael Greger MD's books How Not to Die and the How Not to Die Cook Book, he offers excellent guidance to stay healthy. The basic fact is we should daily eat a number of things; Dr Greger calls them his 'Daily Dozen', and these include beans, berries, fresh fruit, cruciferous vegetables, greens, other vegetables, nuts and seeds, flaxseeds, herbs and spices (particularly turmeric), whole grains and beverages, plus an active lifestyle.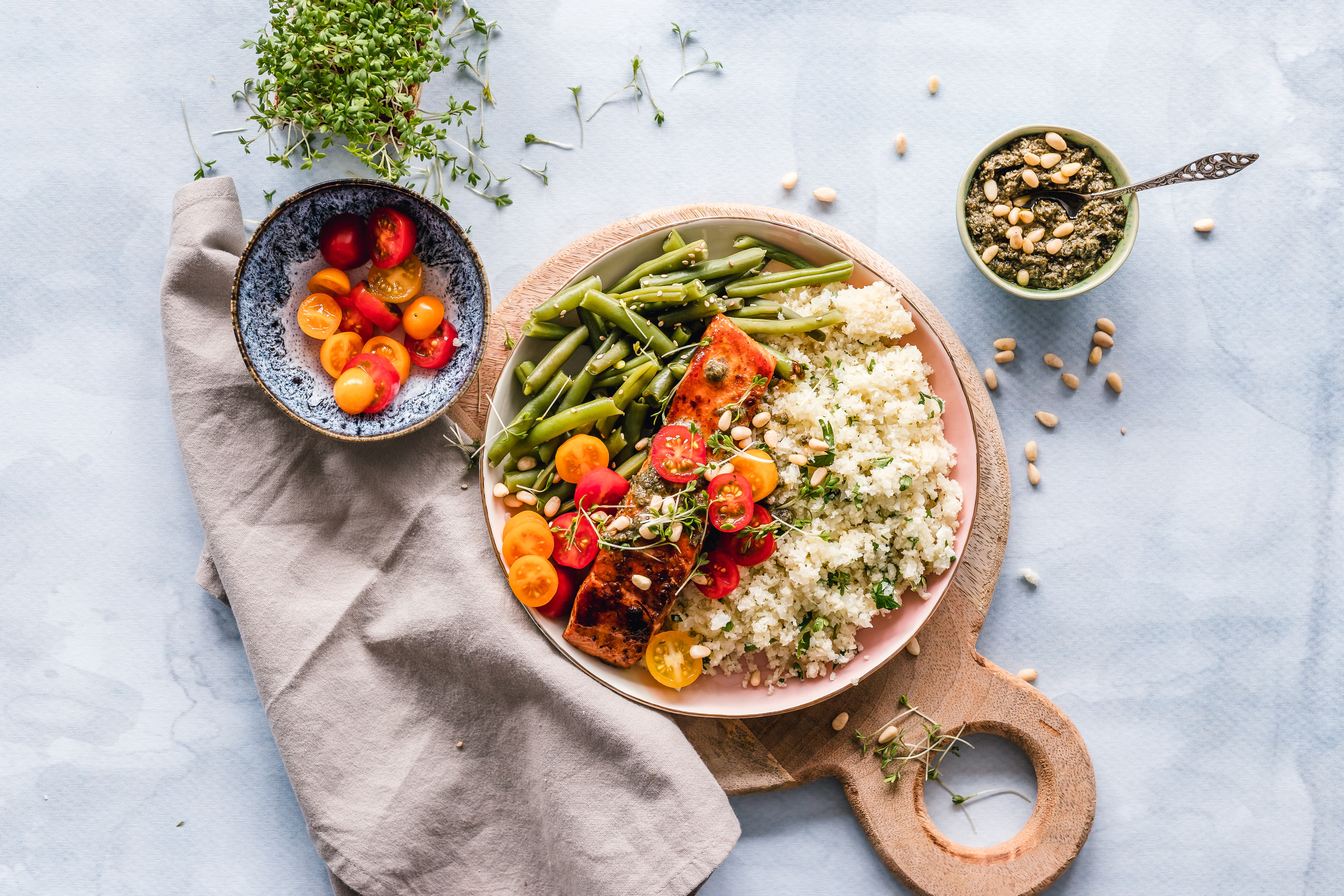 How to get better at healthy eating in later life
Here are some quick tweaks to make healthy meals using nutritious foods, they are not based on elimination and restriction of your favourite foods but on eating the food you enjoy served with additional ingredients that protect you from future illnesses. These tweaks should also help to gain weight healthily with the right calorie intake and promote good nutrition. Hopefully, these inspire some meal ideas to eat foods that can benefit both your mental and physical health.
Eat less sugar, fat and salty foods
Unhealthy eating affects our immune system and can cause high blood pressure and other health issues. Our system of blood vessels is aided when we eat soy products and tomatoes and drink coffee, green tea, red wine and beer - not forgetting crucial fruits and vegetables.
We eat less salt, which raises blood pressure and can lead to heart disease and stroke. I rarely use salt and instead add herbs and spices, lemon juice, balsamic and cider vinegar, which are delicious. Turmeric is great to add to a healthy meal without affecting the flavour. If you aren't a fan of turmeric, you can take it in capsule form.
My husband has been difficult to convert to healthy eating. His health problems have caused us to cut back on red meat; instead, I created tasty fish and vegetarian meals.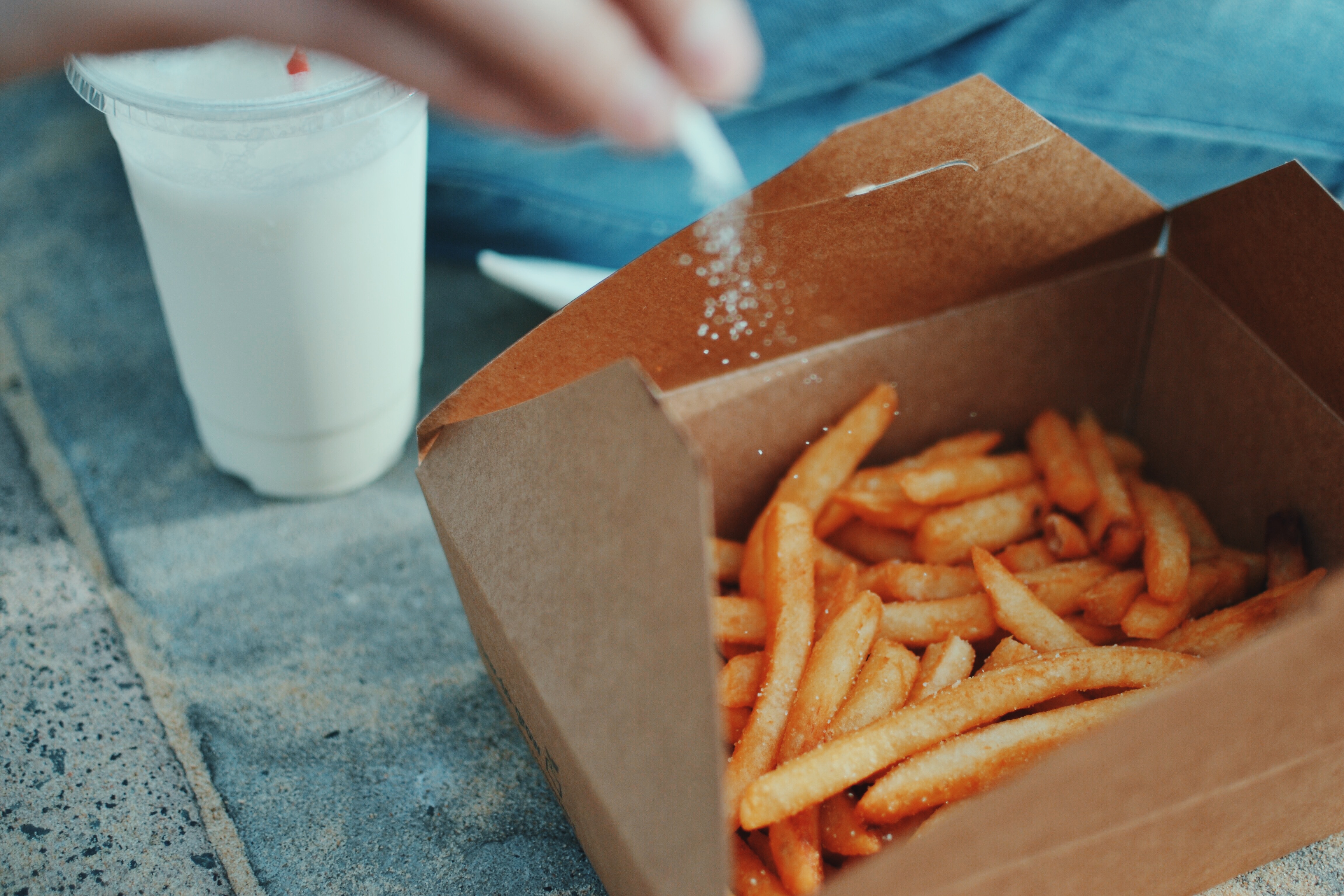 Check food packaging for added ingredients
Ready meals taste so good because they add salt, sugars, and fat, so try to cook from scratch. Eat your meal at the table and enjoy the time to taste the food and have conversations.
To cut down on unnecessary added ingredients, I highly recommend Bosh by Henry Firth & Ian Theasby and Bish Bash Bosh. Both books are plant-based and have delicious and super healthy recipes without feeling deprived. If you're a fan of eating meat, it's easy enough to replace proteins within meals.
Slowly but surely, reduce sugar intake
I have matcha green tea daily. It took a while to get used to, but now I really enjoy it. I have never taken sugar in tea, but my husband did. He's cut that out and dropped from a heaped teaspoon of sugar in his coffees to less than a quarter spoonful, dropping his daily intake of sugar by eight spoons. Slowly dropping down the amount of sugar in teas and coffees is a great way of cutting out extra sugar from your diet - try to use low-fat milk in your hot drinks too. Fruit juice is a great alternative that provides the sweetness you crave and essential vitamin D.
Reduce your intake of fats and saturated fats
A small amount of fat is essential to a healthy, balanced diet. Fat is a source of essential fatty acids, which the body cannot make itself. Fat helps the body absorb vitamin A, vitamin D and vitamin E. These vitamins are fat-soluble, which means they can only be absorbed with the help of fats. The NHS website has great information on the various fats in our diet, but there are some easy healthy tweaks that you can make.
I only use olive oil or rapeseed oil for frying and making bread and cakes, although a reduced intake of fried foods is another way to maintain good health. Use an olive oil or rapeseed oil-based spread in baking, and for spreading, leave butter for holiday treats.
Try not to snack on 'empty calories'
Cakes, biscuits and desserts are full of saturated fats, sugar and salt, but our pallets have become used to forgiving our guilty pleasures. If I want a biscuit, I have a couple of oatcakes or a banana - they are very satisfying and far less harmful.
Swaps like these can be great if you want to lose weight while gaining more energy. Make sure to drink plenty of water - it can help to stave off some desire for snacks.
A small hand full of nuts are also good as a snack. Eating leafy greens and dried fruit will also ensure you fulfil your nutrition needs and get those all-important vitamins that your body needs you to eat plenty of.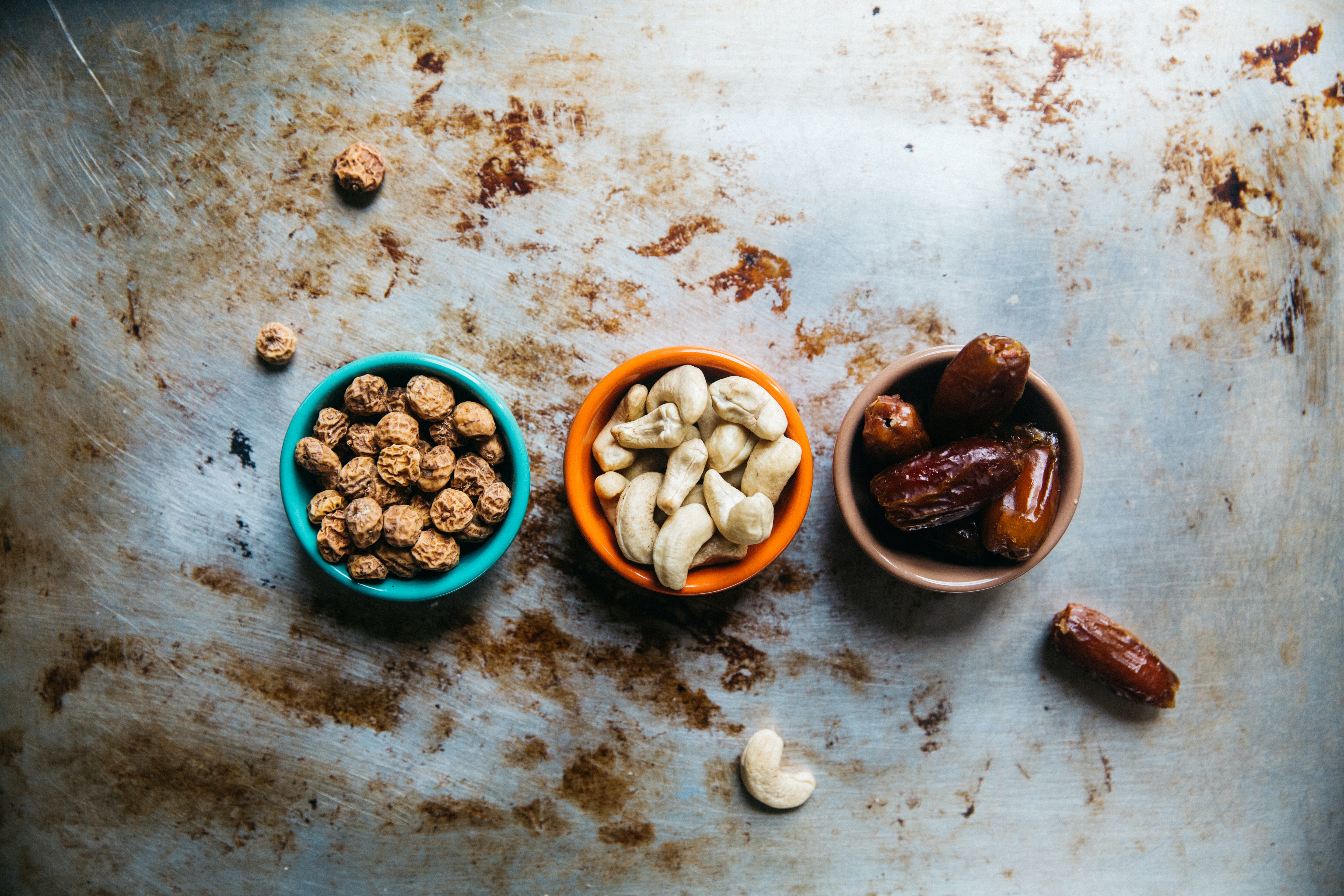 It's all about balance
Of course, I allow us to have a homemade cake, biscuit or scones on holidays or special occasions. Scones made with spelt flour need very little salt or sugar to add sweetness.
What's important is that we maintain a balanced diet with more nutrients and healthier foods. Too few nutrients and excess saturated fat, sugar and salt not only harms our body but can negatively impact our mental health too.
Please try some of these easy changes, and if you truly need to make a change in your diet, then like me do a little more research that will give us many more years of better health and joyous lifestyles.
Keep loving eating healthily, and keep on being you.
Whether you're feeling inspired to learn more of Val's tips for healthy cooking or it's now time for an indulgent elderflower and lemon cake for summer, there's more to learn about the baking world. For a nutritious recipe that still feels a little bit naughty, why not try Val's virtuous cake?
Stairlifts made for you
All our stairlifts whether straight or curved are customised to suit you and your home so call now to arrange a visit to get your FREE personalised quote!