Our creative baking expert, Val Stones, has been whipping up delicious vegetarian and vegan dishes throughout her life. It all began with treating family members and now she opts for at least three 'meat-free' days every week. Here, the former Great British Bake Off star shares her favourite alternative ingredients and top tips for catering to different diets.
If you were a vegetarian when I was growing up, you might have been offered an omelette and salad or a nut roast (and that was if you were lucky). For more than 30 years I have - for health reasons - had at least three 'non-meat days' each week.
Finding the right (protein-rich) ingredients
My two children (now in their forties) used to bring home their friends and I was expected to provide vegetarian meals for them. I was determined not to make a completely different meal from ours as I was short of time. I studied meat substitutes that are a good source of protein such as legumes and vegetables. If we were having a chilli, lasagne or casserole I made two of the same dish – one with meat and the other with vegetables and legumes. It took me a long time to be confident enough to make a purely vegetarian meal for all of us, but I realised that with interesting spices, herbs and seasonings I could make a meal that everyone enjoyed without compromising on taste.
Back then, veganism was hardly known. I only began developing vegan recipes six years ago when my sister and her husband decided to become vegan (soon followed by other relatives). I have my favourite vegan recipe books – one being Bish Bash Bosh! by Henry Firth and Ian Theasby – and it is amazing how delicious the recipes are. The protein element of the meal is accompanied by so many tasty ingredients and textures that no one is left hungry. You can opt for a fully vegan version if you wish. I then became aware of the need to provide alternatives for vegetarians, vegans, and gluten-intolerant cooks in my own recipes.
Many of my baking ingredients for vegan bakes came originally from the USA. I brought them back from a visit to my sister but in the last few years there seems to have been a shift in attitude, and more vegan products are cropping up in the UK. Manufacturers of baking ingredients have taken this change on board and we now have some excellent alternatives to animal-based ingredients with which to bake tasty canapés, starters, main meals and desserts.
How to adopt a meat-free diet
It is quite easy to take the next steps to add vegan and vegetarian days into your diet. The internet is full of ideas and there are lots of books available that will help you develop recipes and especially help you with learning about the varieties of fruits, vegetables, nuts, spices and herbs that can be included in vegan bakes and cooking.
Milk alternatives
One of the most essential vegan ingredients is a dairy-free milk alternative (whether for baking or just to top your cereal with). I first remember this manifesting as soya milk, but soon saw our supermarket shelves lined with every kind of non-dairy milk made from nuts, seeds, and plants. Years ago, I developed a vegan cake (which I call Virtuous Cake) that I made for myself and friends, but it was a perfect 'breakfast cake' for my dad who needed to be careful with his diet due to a heart condition.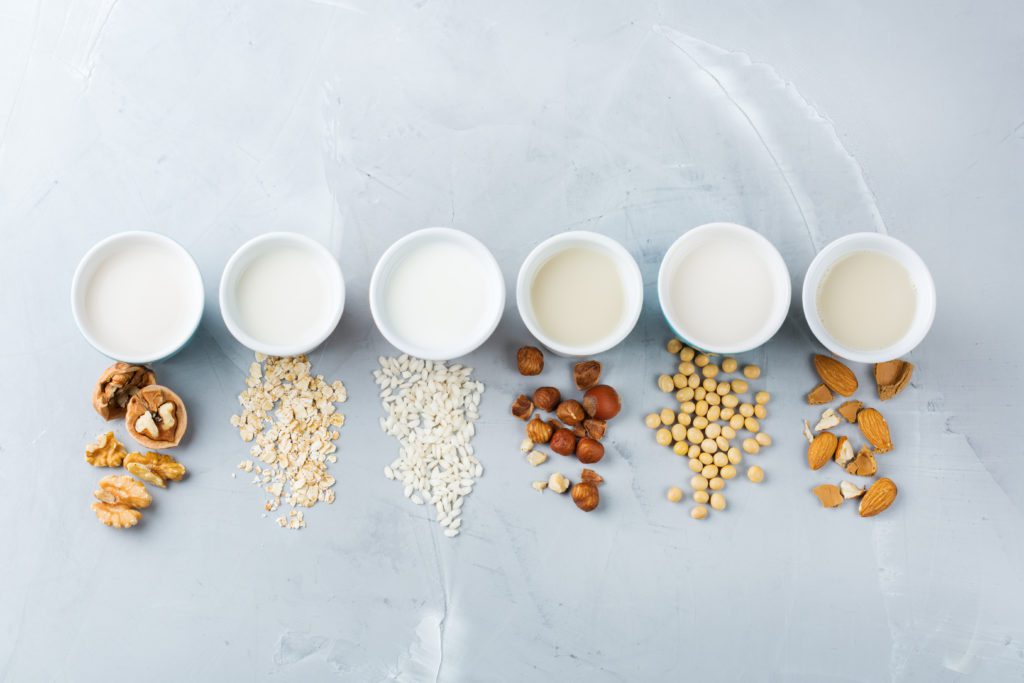 Vegan fats
Adding vegan fats was the next innovation. There have been vegan recipes for many years that we may not have realised were so. My aunt always made her pastry with "Trex" – a whipped vegetable fat that's delicious. My mum only made her pastries and cakes with hard margarine (which is now, in most cases, made from vegetable oil rather than animal fats) and filo pastry is made using oil (as are many breads) so can be eaten by anyone. Homemade cakes - especially a Victoria sponge - are much lighter when you use soft margarine. I use margarine in lots of my recipes. Only within the last year have I been able to buy vegan butter, which allows me to make bakes that once contained butter wholly vegan.
Egg replacements
The most important ingredients which I use regularly are replacements for eggs and egg whites. For many years, vegans have used aquafaba (the water in tinned chickpeas) as a replacement for eggs in recipes; this was fine, except it isn't always convenient. Now, it's easy to buy egg alternatives and keep them handy for vegan recipes.
My essentials – miso paste and nutritional yeast
There are two vegan ingredients that are always in my kitchen cupboard as they add the savoury taste we crave. Firstly, white miso paste (to make butter, flavour sauces or enhance a soup or stew) and, secondly, nutritional yeast (as a seasoning for pasta or salads and creating a cheesy sauce).
I am not advocating that you make an instant change to becoming vegan. If you are considering making the lifestyle change, I suggest consulting your GP first then steadily building vegetarian and vegan dishes into your diet.
My favourite vegan bake
I really enjoy mushroom filo parcels. The parcels are filled with delicious flavours, with added sesame seeds for extra protein. No one would ever think of them as vegan… They are so tasty!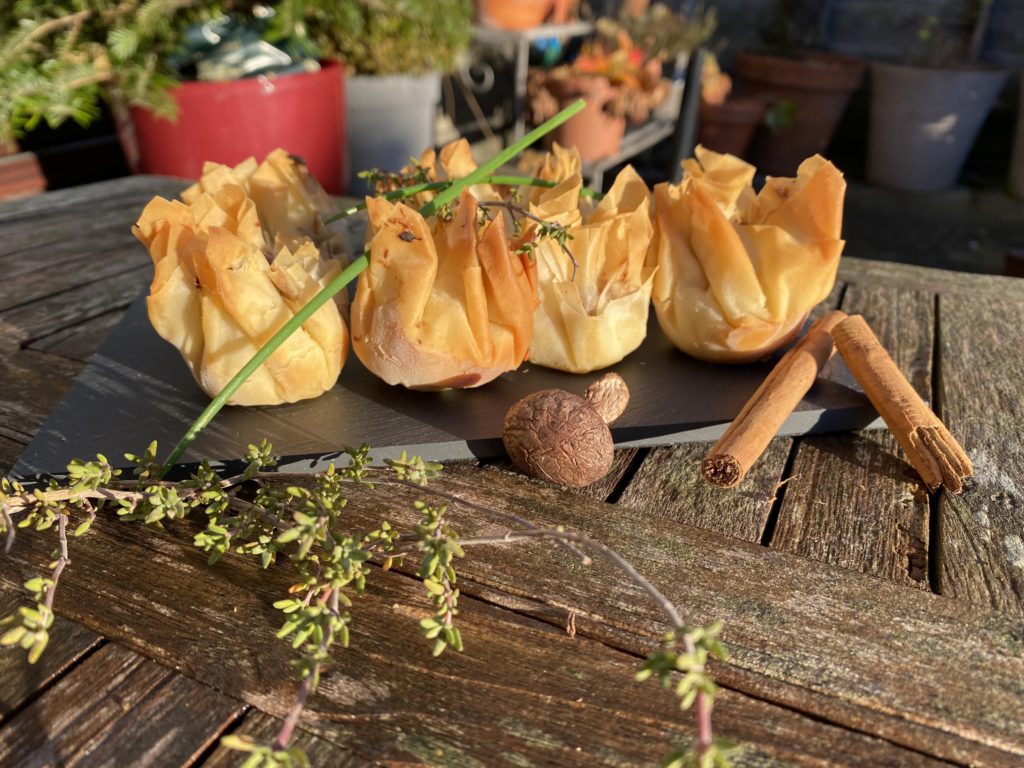 Whether you regularly bake vegan or are looking to try something new, keep experimenting in the kitchen (and with the world of flavour at your fingertips!) and keep on being you.
Whether your dietary preference or need, use Val's recommendations to put your own spin on sausage rolls, experiment with elderflower and lemon cake or whip up an alternative cheese and onion flan.
Stairlifts made for you
All our stairlifts whether straight or curved are customised to suit you and your home so call now to arrange a visit to get your FREE personalised quote!