How to transform your home with the 'Granny Chic' trend taking TikTok by storm - and it's easier than you think
31 October, 2023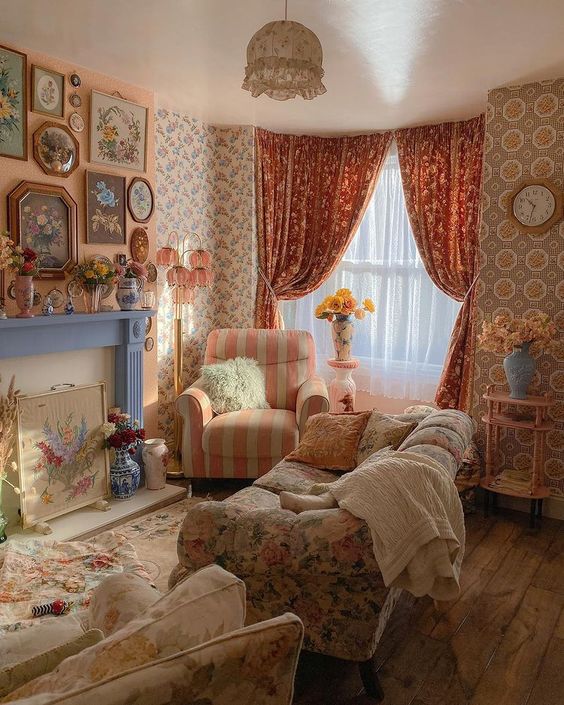 'Granny chic' – the interior design trend taking TikTok by storm - is Googled on average 2,000 times every month and has garnered 11.7M views on Tik Tok and 149K Instagram hashtags. This is becoming a highly recognised trend among Gen Z and millennials, but what exactly is it, and how easy is it to recreate at home? Design experts at stairlift and home lift company Stannah have the answers.
Granny Chic combines classic design elements and contemporary patterns to create a unique, inviting, comforting look (much like your grandma might!). It is a modern take on a traditional design, featuring a bolder and more eccentric touch. In contrast to recent minimalistic trends, granny chic is inspired by the vivid details of a grandmother's home. Also known as 'grandmillenial', this style is notorious for its frills, bright colours, and intricate details.
With granny chic on the rise across generations, Beth Stannah, upholstery expert for the stairlift company, shares five home design trends to capture the essence of granny chic in your home.  
Beth Stannah comments: "The fact that things have a way of falling out of style and coming back in is one of the reasons why home design is such a passion for so many people. As the years go by, we see design trends, exquisite décor, and inspiring concepts come and go. One of the things that makes granny chic so appealing is its capacity to adapt past beauty and bring it into the present for a new era of enjoyment. And who doesn't love to be reminded of their beloved older relatives? With this rekindled interest in the past, retro design is certainly having a comeback moment."
Floral prints
Granny chic is best known for its use of patterns, especially on furniture, drapes, cushions and wall décor. One of the ways to showcase grand interiors is with boldly-patterned wallpapers – a perfect opportunity to bring floral prints into the home, alongside drapes, cushions and furniture upholstery. Typical patterns in the 'grandmillenial' style are large, intricate or geometric florals in pastel colours, which bring with them soft, calming vibes.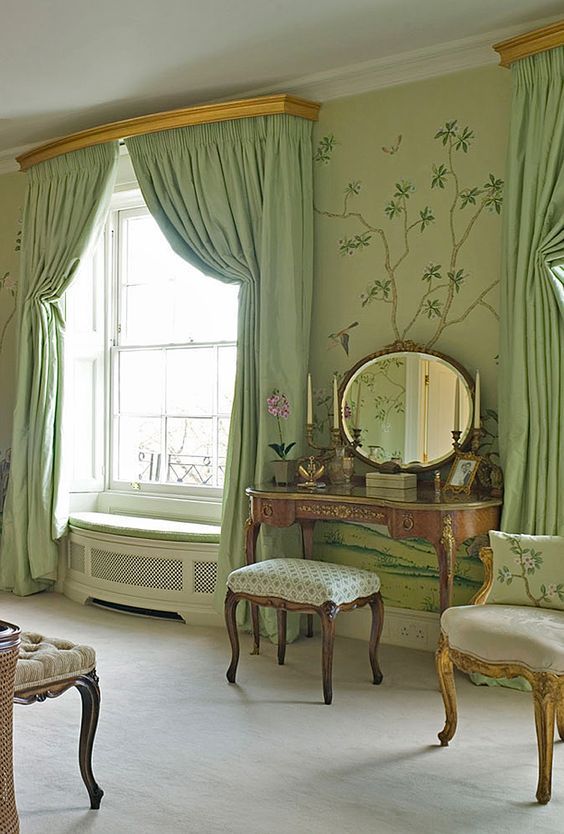 Maximalist interiors
When we reminisce on childhoods spent in grandparents' homes, vast collections of trinkets, ornaments, and furniture feel like peak nostalgia – usually, the bits and bobs collected by our grandparents during their lives. Pay attention to detail in your decor if you want to achieve a maximalist aesthetic. A piece of antique furniture makes a statement in any environment. Choose furniture with intricate woodwork on legs and frames and opt for mirrors with ornate frames. You can also incorporate ornate details, such as crown and panel moulding, in your walls and architecture.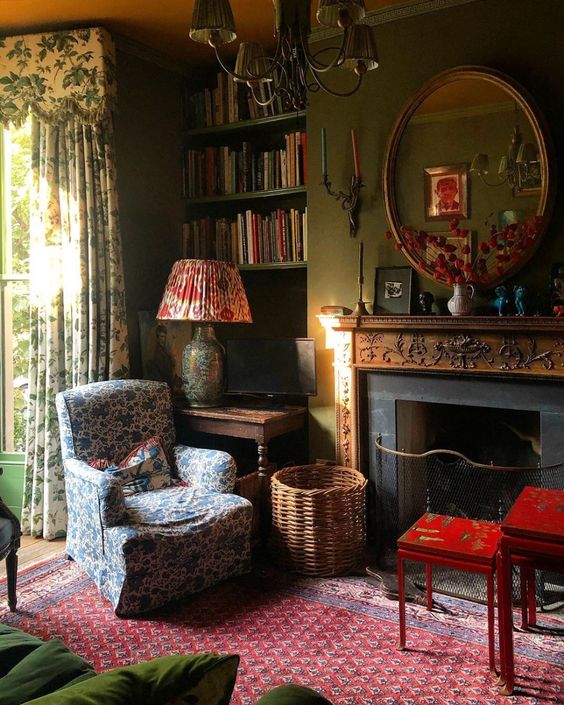 Victorian-inspired lighting and décor 
When choosing your lights, make sure that the mood and environment it generates are in keeping with the theme of nostalgia, wood panelling and pastel walls. The soft, warm light emanating from fireplaces is perfect because it creates an atmosphere of comfort and family. Soft light bulbs in retro overhanging lamps or chandeliers evoke the essence of vintage charm. Complementing artificial light with candles is also a great option when it comes to accomplishing a granny chic look through lighting.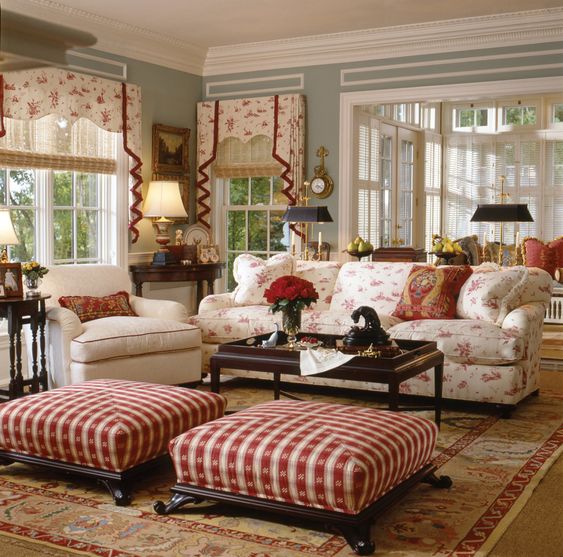 Mix and match for a personalised look 
Creating a unique look in your home, granny chic thrives when blending mismatched items, furniture and trends. Retro furniture and vibrant colours can give the room a special flair, while a gallery wall of mismatched frames and renaissance prints hung at an off-kilter angle. Each one is unique, eccentric, and attractive in its own way, giving your home more personality.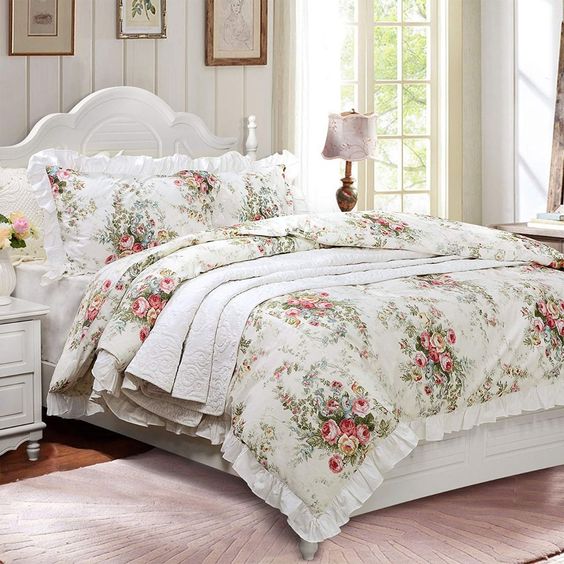 Embrace ruffles and embroidery 
It's no longer old-fashioned to have furniture with ruffled skirts and fringes – it's time to embrace the traditional aspects of design we once thought lost. Scattered cushions with scalloped edges can give an armchair or couch a homey, vintage feel. Grandmillenial style is all about using varying textures to create depth in the décor and help focal points pop. Incorporating this look into your home is easy since many pieces in this style feature textured elements.   
For the living room, consider adding details such as ruffled curtains, fringed lampshades, chunky knitted items, and wicker baskets for a cosy take on the nostalgic granny chic look. In the bedroom, patchwork quilts and scalloped pillows help to bring the look to beds, along with white linen sheets with bold, embroidered edges.
Granny chic is less about completely changing your living space to mimic an earlier era but creating a unique new look by blending vintage elements with modern touches.
Your home represents you and the things that bring you comfort. If you want to get your granny on, there's never been a better time to do so.
Stairlifts made for you
All our stairlifts whether straight or curved are customised to suit you and your home so call now to arrange a visit to get your FREE personalised quote!