We are excited to introduce Vaila Morrison RIBA as Stannah's Inclusive Design expert. Vaila is an architect, mum and carer, who is passionate about inclusive design and sustainability.
Vaila's dream is to see inclusive design move away from being a niche concept, becoming instead a 'mainstream' must have, and to break the perception that accessible design is all 'ugly plastic grab rails'.
In her first blog, Vaila explains how you can future proof your home whilst ensuring it remains the abode you love.
Future proofing your home
When completing and considering alterations to your home, they should result in an improvement and something to be proud of!
"Future proofing should not feel like a compromise on your style. It should be an asset, that makes you feel liberated and that adds value (both financially and emotionally) to your life."
Thinking about reduced mobility or ability as we age is something most of us tend to put aside, but when thinking of future proofing, it doesn't have to just be relevant to older age, ALL ages can benefit from good inclusive home design.
What is inclusive home design?
This quote from the Lifetime Homes Design Guide publication - which helps set principles for good contempory housing design - captures the meaning of inclusive home design:
"Lifetime Homes are all about flexibility and adaptability; they are not 'special', but are thoughtfully designed to create and encourage better living environments for everyone. From raising small children to coping with illness or dealing with reduced mobility in later life, Lifetime Homes make the ups and downs of daily living easier to manage."
I believe we should all have this concept in mind when searching for a new home, or making alterations to our current home. After all, we invest our hearts in our homes, so why wouldn't we want to make sure they are as welcoming to our future selves, as well as all our friends and family, as possible? Just as we consider energy efficiency and environmental sustainability, we should consider social inclusivity and the value that brings to our lives. We just need the knowledge, the inspiration and the opportunities, to be able to make these choices for life long happy and healthy homes!
Good design principles
Accessibility and inclusion should be in the essence of design, not an add on. If something is integrated into your plans as you go, it's not only going to be more economic to do, but it will feel like a natural part of the home, almost unnoticeable except to those who need it.
Keep in mind how many of us share access needs, no matter the age, and so often 'put up' with the way things are, the way things have always been done even when they are awkward or difficult. For example, children are only babies and toddlers for a limited time, so we don't change our homes specifically for that period in our lives, but just think how much easier would it be for young families, as well as older ones, if homes were designed as 'wheel friendly'! For getting in and out the front door with a pram, helping babies take their first steps, bringing in the shopping, suitcases and even furniture into the house.
What things should we be thinking about?
Getting into the house
Starting outside, think about the approach to your home. Parking can be very important if you have mobility impairments and, even if you don't drive yourself, access for easy pick up and drop off may be beneficial.
If parking is something you can add, try to ensure there's space around the car to be able to fully open the car doors to helps someone in or out or for wheelchair access. Think about the driveway or footpath surfacing too. Many people choose gravel for its natural drainage and it can be great for security (in terms of hearing crunching footsteps approach the house) but it's really not good for wheels or walking aids.
The next consideration is step free access to the front door. Chances are, most older homes (and many newer ones!) will have at least one doorstep, so if you can grade your entrance path or to create a shallow ramp to your door during your garden improvement work then definitely do it! Save yourself a possible headache in the future, and make it easier for any disabled or older visitors you have in the meantime. Same if you have a back door into the garden.
Circulation
If the home style media and TV makeover shows are to be believed, lots of us aspire to big wide open plan living spaces and it can't be denied that nothing makes wheelchair or walking frame turning circles easier than open space, and reducing the number of narrow corridors and doorways. Of course, open plan living isn't to everyone's taste , however it may be worth considering a 'semi-open plan' solution that will allow some division of space in a flexible way, while minimising tight narrow spaces. Corridors should be as generous as you can make them and if possible, try to widen existing narrow doorways.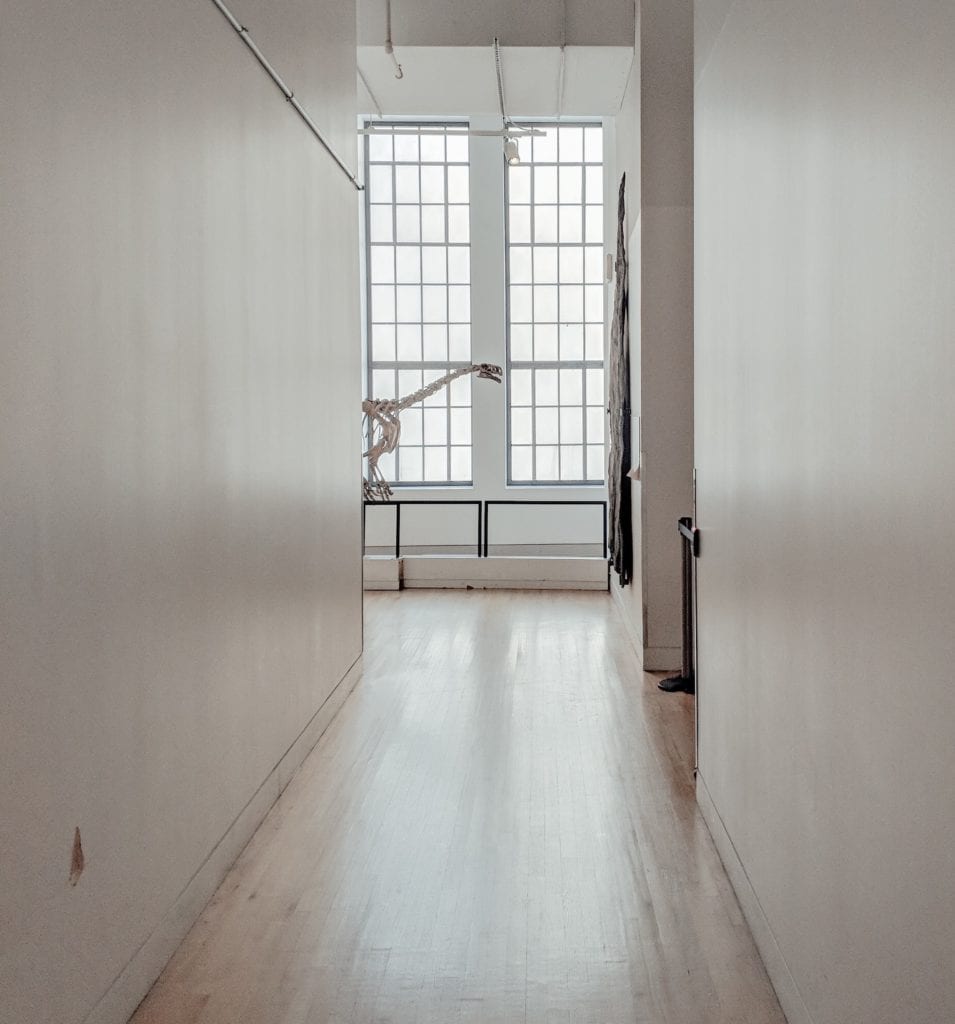 If you are changing things in and around the staircase it would be good to consider how a stairlift could be integrated easily, or perhaps identify where a homelift may be able to go if you needed to install one in the future.
Ground floor facilities
A downstairs loo is a must! Great for guests and, if you have a two or more storey home, it's good to have a loo on each floor to reduce the need for going up and downstairs, both during the day and especially in the night.
I'd also always recommend a good sized downstairs shower room and upstairs family bathroom independent of the bedrooms, so that a shower or bath are available to whoever needs them. In each, try to make sure there is space enough for someone to be able to help you bathe if needed, or for you to easily bathe children or grandchildren. I also love a downstairs shower for hosing down muddy dogs (or gardeners!)
Kitchen
Often referred to as the heart of the home, good circulation and clever use of storage are the main considerations in the kitchen when thinking of future proofing your home. If you are replacing appliances, a mid level oven is much easier to access than an under counter style. You may want to consider adding an area where you can work in a seated position, either on a regular chair or to allow wheelchair access. A lower section like this can also be great for children to join in with cooking.
Grab rails
Grab rails may be beneficial but they needn't be ugly plastic coated ones! There are some lovely metal and timber rails on the market now. Some that even combine function with regular home accessories, like towel rails or shelving racks which can be integrated into the room style. You can even consider the design of furniture and fittings, like a stylish bathroom vanity unit, so that they'd provide a suitable stable surface to steady yourself. If you are doing major work in a timber frame house, but don't require grab rails at the present time, it is still worth considering underlining the walls with waterproof plywood so that you could add rails at a future date wherever you need them without fuss.
Light & Wellbeing
One of the most fundamental things for 'designing in' wellbeing is natural light. Being able to see clearly the passing of day and night, to see the sky and the trees helps to ground us and relax us.
Good lighting is also essential to help us navigate around the home, particularly for people with visual impairments, however glare and too much contrast can also be overwhelming for some people with some sensory impairments, so it's important to strike a balance.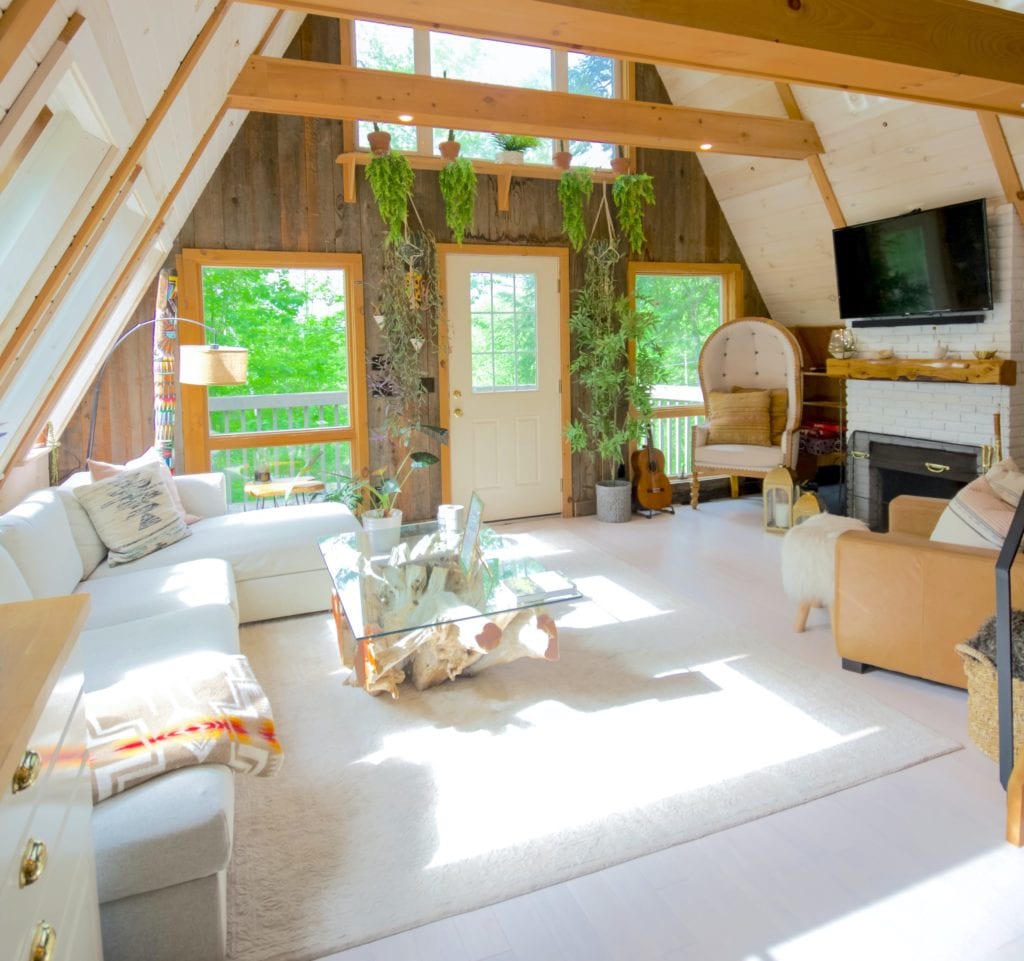 Investment in the future
Our homes are probably the biggest single investment that we'll ever make, so it seems only sensible that we think about making them work for us. By that I mean make them sustainable in the broadest sense, invest sustainably so that we don't have to throw large amounts of money at them, or find ourselves rushing into inappropriate adaptations, at a time of crisis.
We insure ourselves financially against illness and accident, and we invest in pensions for retirement. Let's also invest our in our homes and provide ourselves with a bricks and mortar insurance policy; a home that can smoothly adapt to our changing needs, while remaining true to our individual styles and creating a beautiful 'ideal' home in the present.
Stairlifts made for you
All our stairlifts whether straight or curved are customised to suit you and your home so call now to arrange a visit to get your FREE personalised quote!