The key benefits of installing a homelift
21 September, 2023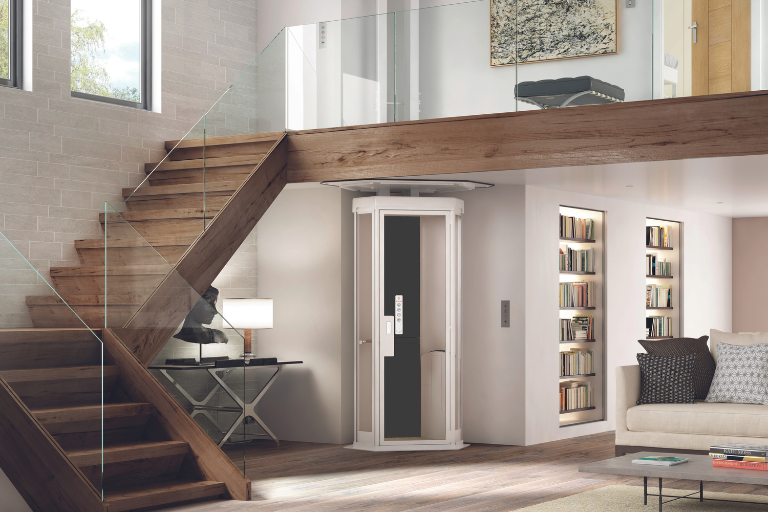 If you wish to improve accessibility, add value and future-proof your home, installing a home lift might be the safest and most reliable solution.
As property values continue to rise, homelift projects are becoming increasingly popular for those looking to invest, future-proof and create their forever home. Plus, there are many benefits of installing a homelift especially when you plan to remain in your own home for longer. Homeowners and architects choose to either add sustainable features or make reasonable modifications that enhance accessibility.
Did you know that King Louis XV was using a lift to access the room of one of his mistresses in Versailles? Back in 1743, the lift was counter-weighted and man-powered.
A lot has changed since then, nowadays, people don't consider having a lift in their house a luxury. On the contrary, residential lifts have become more accessible for homeowners and a necessity for those with medical or mobility issues.
Benefits of a homelift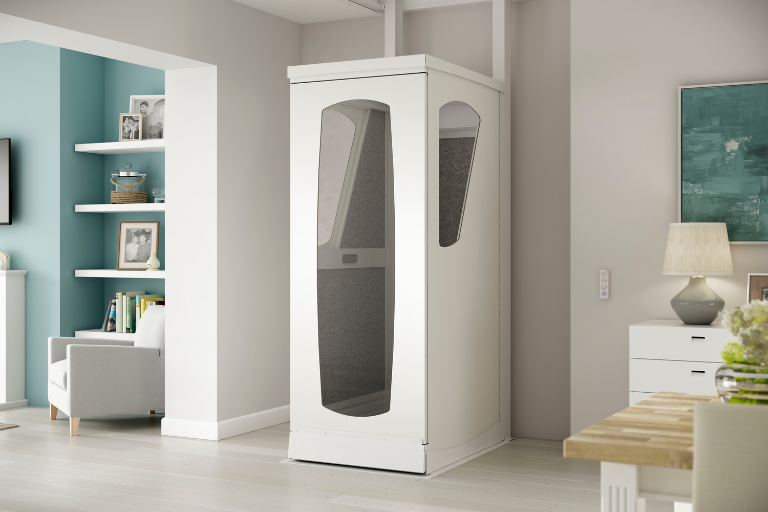 Improving accessibility around your house
A homelift will allow you to move freely around your house, improving mobility for people of all ages and making your life easier.
Whether it's raising small children, coping with a chronic illness, or dealing with limited mobility in later years, having a homelift can help with the ups and downs of everyday life. Plus with a homelift, wheelchair users won't have to switch from the wheelchair to a stairlift seat.
How do homelifts work?
Our Stannah home elevators are easy to install and operate within a discreet, self-supporting structure which doesn't require any major building work.
The preparatory work consists of making an opening in your ceiling/floor to allow the lift to travel between floors. The lift travels through the floor with ease, filling the ceiling opening at both levels when parked, where there's no risk of someone falling into it.
Compact size to fit anywhere
Compact home elevators have a self-supporting structure, meaning they don't take up much space. While the safety edges prevent it from moving in the event of an obstruction. Usually, homelifts have small footprints and can fit in small places, unlike passenger lifts.
Safe and quiet journeys
Most homelifts are hydraulics. The hydraulic drive allows for a comfortable and vibration-free ride. They are also quiet, especially on the downward journey as the pump unit can be installed up to 10 metres away.
If you're worried about a hydraulic leak, there's little to worry about because hydraulic lifts use a safety valve to control the flow of the hydraulic fluid. For example, if a pipe is cut, the rapid flow of the hydraulic oil will be stopped by a safety valve preventing the lift from falling freely.
Safety features
Our Stananh compact homelifts all come with a range of safety standards to ensure peace of mind. All of our Stannah home lifts are made in the UK, according to British regulations, and they meet all the requirements of BS5900: 2012, including fire safety guidelines.
Well designed to match your aesthetics
Aside from adding value to your property, a homelift can complement the aesthetic appeal of your house. You can customise your lift to match your style and your specific needs and expectations. From dimmable coloured mood lighting to clear or etched glass door finish, you can choose from a wide variety of features to match your personal style.
Maintenance
And don't forget, just like your car, a new homelift requires a bit of expert maintenance every year to ensure it continues to perform at its best. The Stannah home lift warranty includes a 2-year warranty with one free yearly service included in the first 2 years.
Plus, once your warranty is up and running, your local service branch will contact you to explain the best options available for you.
Different people have different needs, however, by installing a homelift, you won't only improve your home but your lifestyle too, making your everyday life easier and more comfortable. If you're interested in getting a Stannah homelift, our team will be happy to provide you with all the information you need. We can also arrange a free no no-obligation survey to help you decide the best option for your home and lifestyle.
Stairlifts made for you
All our stairlifts whether straight or curved are customised to suit you and your home so call now to arrange a visit to get your FREE personalised quote!