Our insightful gardening expert, Mark Lane, shares his predictions for gardening trends and terminology in 2022 - from the most popular blooms to 'smart gardening' and extending your home into your outdoor space (regardless of size).
2022 is looking very exciting when it comes to garden and plant trends. I love talking to growers, suppliers and other professionals in the horticultural industry and finding out what will be big over the next 12 months.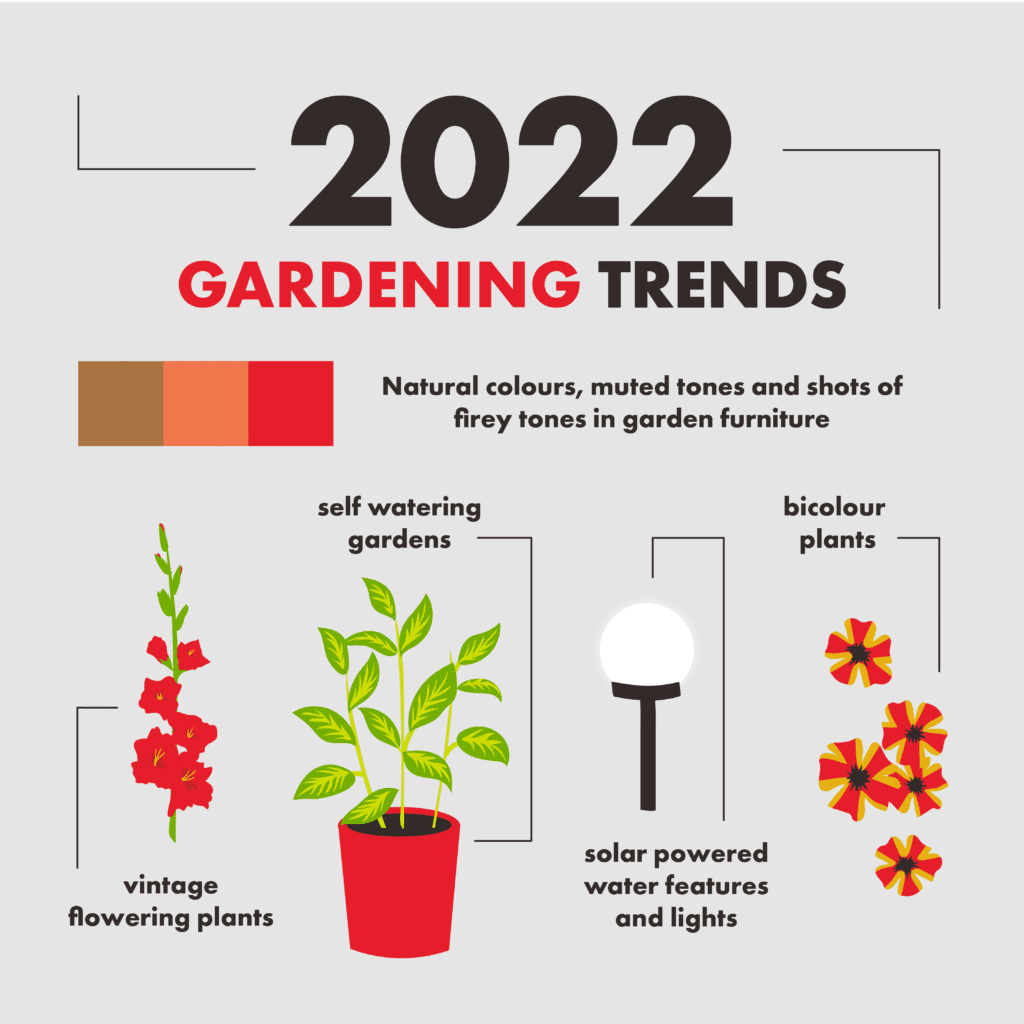 Nostalgia
Interestingly, there is a real sense of nostalgia and - whether it's a reaction to the lockdowns and being away from loved ones, or it's just time to look back at some old favourites – I'm delighted to report that vintage flowering plants such as Chrysanthemums, Gladioli, Carnation and Coleus will be back with pops of vibrant colour. There is also a look back at mid-century aesthetics, from furniture and circular stepping-stones to oversized paving. In addition, looking at and going back to basics when it comes to growing plants, with tool and glove sets, long-handled tools, lightweight tools, jute garden bags and recycled or wooden plant labels will also prove popular.
Smart gardening and sustainability
Of course, technology still plays a big part in smart gardening and smart garden lighting (using automated electronic systems to power watering and lighting in the garden). Additionally, there is a steer towards natural materials to give that real outdoor-indoor feel. In addition, there will be lots of garden items made from bio-based materials, biodegradable materials, and geoplastics to promote sustainability.
Smart gardening, self-watering garden systems and hydroponic kitchen units will help both novice and seasoned gardeners. With so many of us not having the time to care for plants, watering or feeding, devices like this help care for the plants with very little human input. Small units that sit on kitchen surfaces with built-in LED grow lamps are innovative, fun and will enable you to enjoy fresh herbs. All you need to remember to do is cut them regularly and add them to delicious recipes. Alternatively, grow ornamentals and houseplants in these devices.
Solar lighting has come a long way since its inception and can be stake lights, decorative lighting (such as string or fairy lights), have battery backups, be super bright security lights, wayfaring lights or lampposts. Solar water features require no cables to be run into the garden (but can be costly), while many solar items can be used on balconies, terraces, roof terraces and gardens.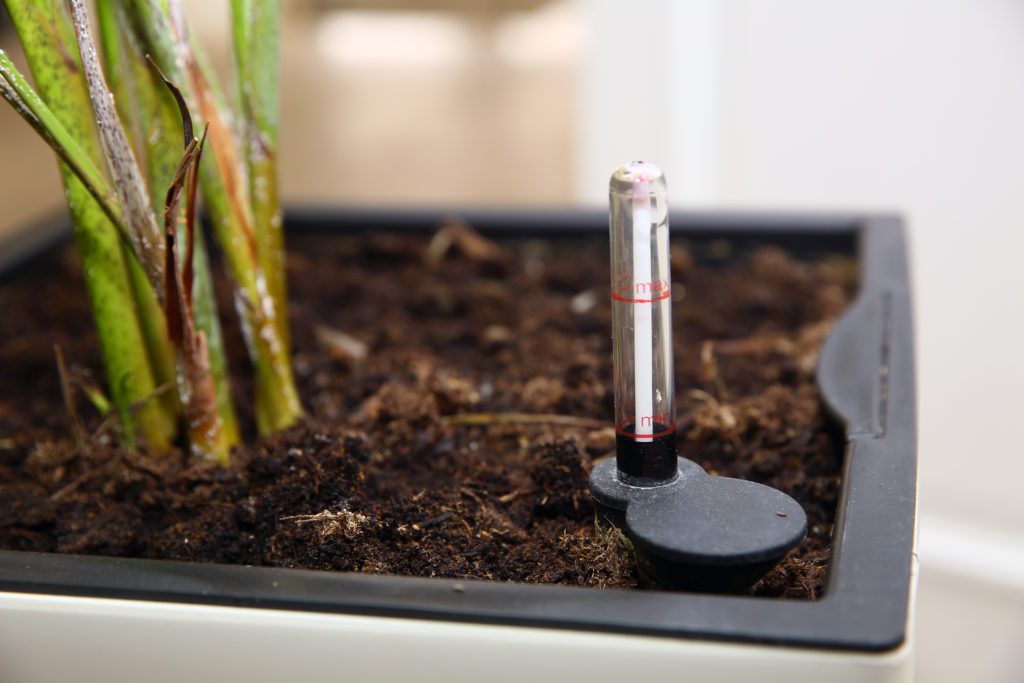 Smaller spaces
There will continue to be a focus on smaller spaces, balconies, terraces, porches and saving space to maximise these areas. Mini greenhouses, wall planters, fold-away tables and chairs, outdoor shelving, tiered planters, vertical gardens, self-contained water features, corner sheds and storage ladders are all likely to be popular features. Seat storage solutions or a bike or bin store with a living roof can turn a minimal space into a multifunctional one.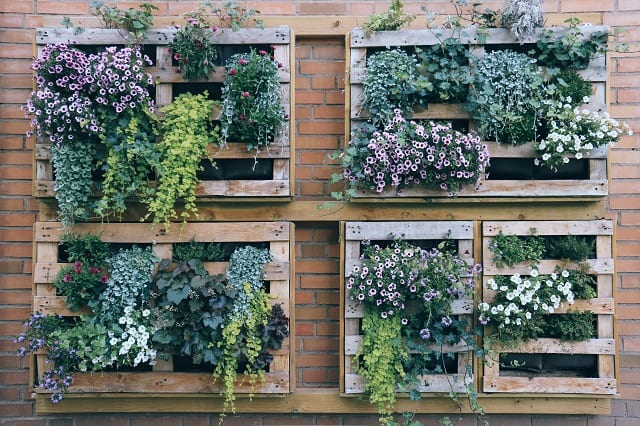 Fashionable flora
We will continue to see bicolour plants, such as Rosa 'True Bloom True Sincerity' with beautiful displays of various pink, orange and yellow colours. Dark foliage plants, such as Hibiscus 'Edge of Night', Geranium pratense 'Boom Chocolatta' or Heuchera 'Evening Gown' will also remain popular. Herbaceous 'shrub' (like clematis) such as 'Stand by Me Lavender' will have the same performance as its sister 'Stand by Me' in blue, with nodding flowers and a plant that reaches only one metre in height and 45 centimetres in width.
For those gardeners that love Phlox but hate mildew and other diseases, then Phlox 'Opening Act Romance' and Phlox paniculata LUMINARY 'Blacklight' will tickle your gardening senses. Even the humble strawberry has a shot at being one of the most exciting plants for 2022. Pink Fragaria ananassa BERRIED TREASURE has been bred specifically for growing in pots with restrained runners and semi-double pink flowers.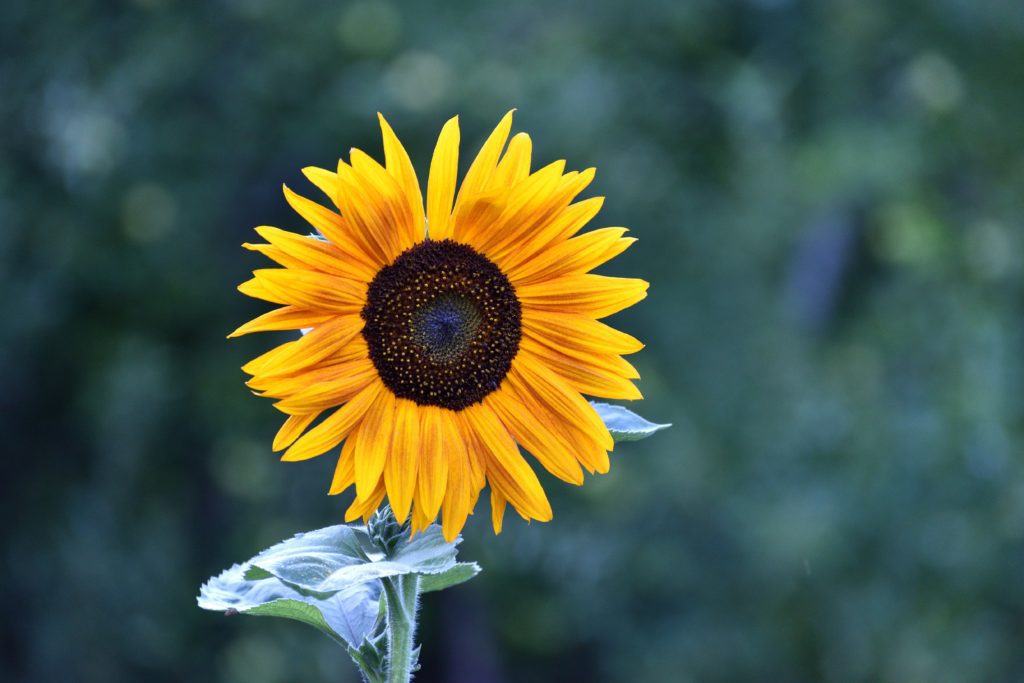 When it comes to seeds, Suttons have a new range of varieties, from the mini version of the sunflower (Sanvitalia) and The Hanging Basket 'Sunflower' to the golden yellow flowers of the Californian poppy 'Lady Marmalade'. A vintage-looking trailing Nasturtium 'Purple Emperor' with pink blooms and red veining and a yellow centre and the first-year flowering perennial Mexican Hat Plant 'Red Midget', which looks like a small rudbeckia with downward-facing amber petals edged in yellow, will also be popular.
The big words in Horticulture (developed by Flower Council of Holland) are: 'Fresh Start', 'Bright and Breezy', 'Traditional Sentiment' and 'Wellness Bubble'. 'Fresh Start' is all about white with shades of green, blue and red used in restraint. 'Bright and Breezy' comprises pastel tones such as pink, blue, mint green and pale orange with coral red as an accent. 'Traditional Sentiment' (which ties back to the retro plants) has warm, rich colours with soft faded pastel shades like lilac, nude and pink set against dark colours like ochre, claret and olive green. Finally, 'Wellness Bubble' looks at turning our home and garden into a deluxe spa resort with vivid pastel neon shades which are used on transparent or semi-transparent surfaces.
Gardens as a home extension
In addition to garden furniture being made from natural and biomaterials, it will be in natural colours, muted tones and pastels with shots of fire tones. While ceramics, glass, outdoor textiles and rugs, and practical plastics will be found in most garden centres and online, textured stone will play a big part. The trend of naturalistic planting, authentic landscapes, native planting and organic gardening will continue throughout 2022 and beyond.
Our outdoor spaces are now seen as extensions to our home - places to entertain in and relax in with 'wellness bubbles' and that feeling of escape. We want more from our outdoor spaces, so successional planting will be talked about, and gardeners will think about designing a garden with 12 months of interest and looking especially at autumnal colours. Successional planting, in both the vegetable and ornamental garden, will mean continuous displays and making more efficient use of your space.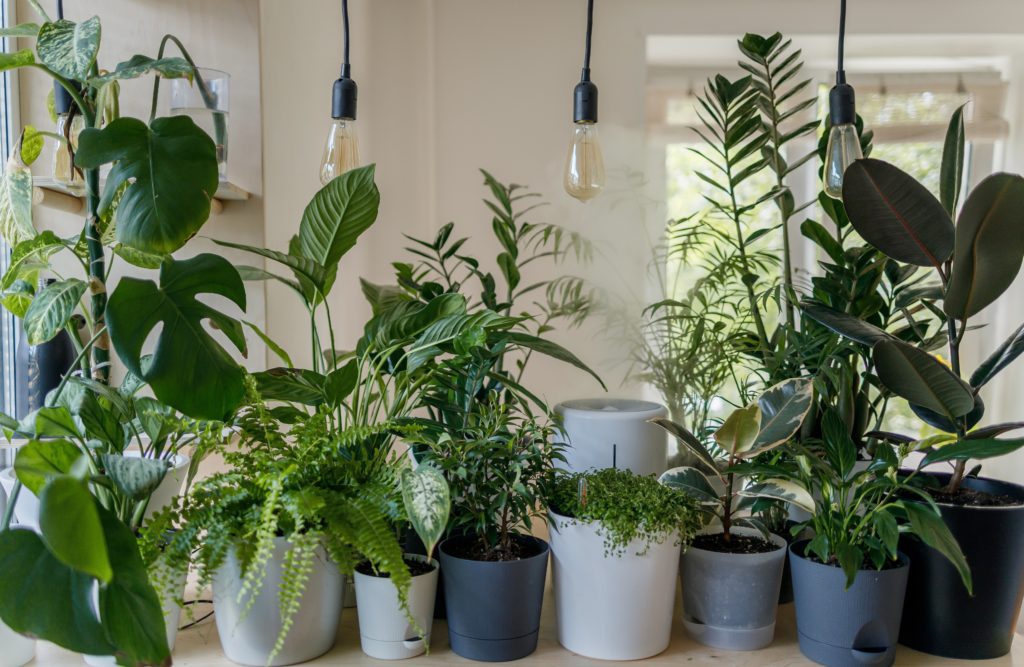 Houseplants
Hybrid or remote working is set to continue for many workers, so working from home with garden offices or a space in the house surrounded by houseplants will be huge in 2022. This also means that the houseplant trend will continue and looks set to grow as people look to bring the outside in.
Thousands have also left their jobs for passion projects, such as gardening.
Succulents, flowering houseplants, edible plants and indoor trees will be favourites and planters will be in rich tones, following the 'Traditional Sentiment' theme above. The silver-leafed Monstera siltepecana is a low-maintenance, trailing foliage plant and the variegated Peace Lily, Spathiphyllum 'Domino' will be an interesting alternative to the tough and easy to grow green variety. Meanwhile, the lesser-known cousin of the Fiddle Leaf Fig, Ficus umbellata will become a real collector plant.
The act of gifting plants will be commonplace next year, so start propagating your houseplants and outdoor plants and give them to loved ones in natural, biomaterial pots for any occasion, or simply to show off your green-fingered skills.
Keep building your garden oasis and keep on being you.
Looking to improve your garden in 2022? Mark Lane has also shared tips on tending to your garden in winter and designing a garden for all to access enjoy.
Stairlifts made for you
All our stairlifts whether straight or curved are customised to suit you and your home so call now to arrange a visit to get your FREE personalised quote!