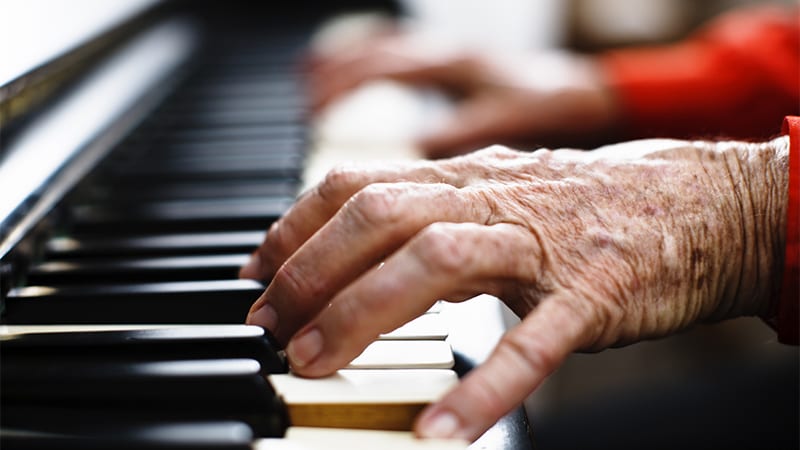 It's in your hands, take action.
The theme of this October's World Arthritis Day (WAD) was not just aimed at those affected by arthritis, but served as a call to action to the world's entire population, who also have a responsibility to understand the condition and support those suffering from it.
This year's campaign 'The Future in your Hands' invited people with rheumatic and musculoskeletal diseases and others whose lives have been impacted to share an image or Instagram video featuring their hands. These images are now hosted on a 'living wall' on the World Arthritis Day site, which acts as a showcase of the images and the personal stories behind them. Take a scroll through the wall here.
This global affair goes beyond simply sharing a photo on social media. Managing the daily struggle of living with arthritis is a worldwide issue that Stannah is mindful of when developing its products.
As a business, we have always been committed to tailoring our product to our customer's needs. In fact, with the help of an arthritis suit developed in conjunction with Loughborough University, both our engineers and sales team can experience the feeling of suffering from arthritis for themselves. This helps to ensure products are designed with these conditions in mind.
The arthritis suit mimics the symptoms of the disease by using straps, splints and weights to add pressure to the wearer's joints. It continues to provide valuable insight into a disease that can be overlooked as something that is simply an inevitable consequence of ageing. Arthritis is a growing issue and affects younger people too, thus making it vital for people to remain informed and to have a good understanding of the diseases' effects.
Stannah's commitment to understanding the disease does not stop at the arthritis suit. We also offer a specialist product called the Sadler, a stairlift tailor-built for people with limited flexibility in their joints and especially in the hips and knees. This is just one example of how our product range caters for our customers in both a unique and carefully considered way.
In fact, stairlifts in general can play a big part in allowing those with arthritis and restricted mobility to maintain independence both inside and outside the home. We understand that climbing the stairs can become a challenge, so by removing this obstacle we help our customers save their energy for other or for more enjoyable activities like playing with grandchildren or taking a walk.
At Stannah we are proud to raise awareness around arthritis and coping with the disease. We will continue to use innovative approaches to help shape our products in line with our customer's needs, as we have done for almost 150 years.
Stairlifts made for you
All our stairlifts whether straight or curved are customised to suit you and your home so call now to arrange a visit to get your FREE personalised quote!