What does social burnout feel like? The signs to look for
Too much socialising can be exhausting at any stage of life – but in order to keep feeling like ourselves, prioritising our mental health is vital to avoid burnout, where the stress of over-exerting ourselves leads to feeling incapable of doing near enough anything!
  Burnout is more commonly experienced in workplaces as a result of being overworked or under extreme pressure, but it can also come about by pushing ourselves too far in our social lives, affecting physical and mental health. If attending social events is feeling like hard work, something clearly needs to change.
  When suffering from burnout, it's likely that you'll feel overwhelmed, with a sense of entrapment in a lifestyle that you want to get out of – and it can leave you feeling like you're not yourself anymore. That's when it's most important to take action and reclaim the joy in your life to avoid having your mental health spiral out of control.
  Psychologist Jo Hemmings knows that social burnout is all too common at any age. In later life, we want to cherish the time we spend with our loved ones more than ever, rather than struggling to muster up the energy to leave the house and participate in the activities that previously brought with them such valuable amounts of joy.
  There are six common signs and symptoms when experiencing burnout to watch out for if you think you might be suffering:
Loneliness

– You may feel lonely despite having close loved ones, so take small steps towards socialising more and cherish your social connections

Insomnia or fatigue

– Losing sleep or feeling low on energy can be an early sign, as we easily lose sleep when anxious

Anxiety

– This symptom frequently contributes to burnout, and can lead to panic attacks

Lack of creativity

– Burnout can make you feel like you don't have the creative spark you once had, so it's best to prioritise small creative activities to reignite the spark

Loss of purpose

– Desire and drive can be hard to grasp hold of, and this can be a result of other symptoms. Reconnecting with the things that bring you joy will boost your sense of purpose

Short temper

– If you find you're quick to anger, it's worth taking a step back to evaluate whether it's a result of burnout. Taking time to relax and recharge will make you feel energised (and more patient!)
Luckily, there are simple steps that can be taken to avoid burnout taking over your life and reclaim the joy you love so dearly:
  "Social burnout – or social exhaustion – is a valid experience that makes you feel like you have done so much interacting in social situations that you just can't face it anymore. While you should learn some self-care and take adequate 'me time' it's important that you don't give up on social interaction altogether, as that can cause its own anxiety and feelings of loneliness.
  "Make small changes to your life. Only agree to social events that appeal to you; identify the triggers that leave you feeling socially exhausted, work on those and if you find yourself online too much with high screen times, step away from the technology and scrolling through social media to reconnect to real life with a more mindful and positive attitude."
  Find out more about the six signs of burnout and how to take steps to recover from burnout with our free downloadable leaflet, available at the link below. Whether reading up on whether you may be suffering yourself or you're concerned about a loved one's symptoms, our guide to burnout will inspire positive steps towards feeling like yourself again.
  Keep finding joy and giving little lifts to your loved ones and keep on being you.
  Download The Six Signs of Burnout here.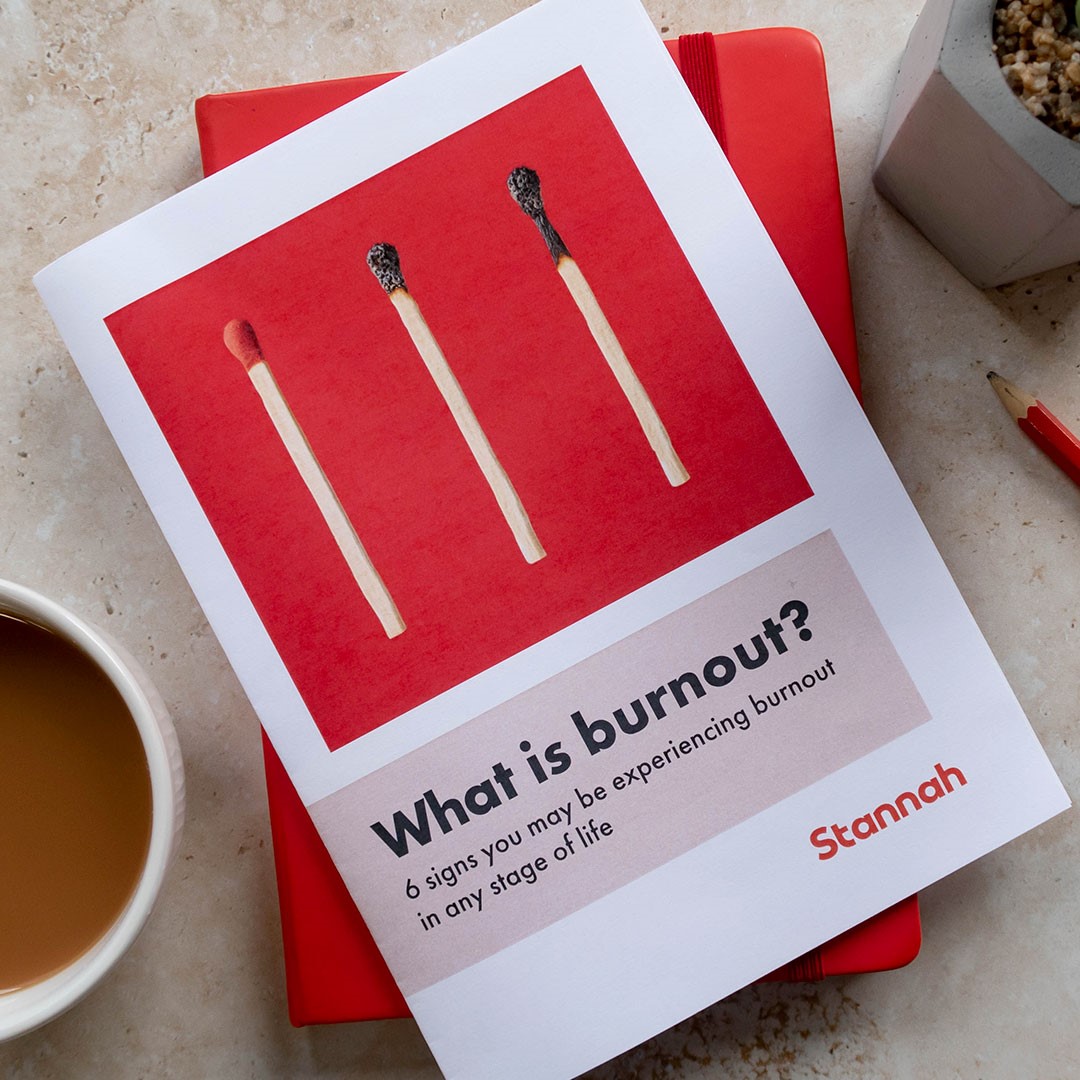 Feeling inspired by our psychologist's wisdom? Find out Jo Hemmings' top tips for boosting confidence and getting a good night's sleep.
Stairlifts made for you
All our stairlifts whether straight or curved are customised to suit you and your home so call now to arrange a visit to get your FREE personalised quote!