Our baking expert, Val Stones, best known as a former Great British Bake Off 2016 contestant, shares her happiest Easter memories and inspiration for seasonal activities with little ones.
Many of my happiest family memories are centred around Easter. It was the first warm holiday of the year and it was filled with plenty of baking and family traditions. We would spend every Easter morning with my husband's family in Sheffield, and then the afternoon with my family in Conisbrough.
My husband's family's generosity always touched me. They would gift my husband and I, plus our four children, 13 eggs which we would enjoy after tea. The tradition lives on, though in this unusual year we're posting our tasty treats.
A Good Friday feast
Hot cross buns originate from celebrating the end of Lent, when milk, eggs, sugar, spices and dried fruit could be eaten after the fast. My mum taught me to make hot cross buns when I was little; we'd bake on Good Friday morning then enjoy them at teatime. Since becoming a mother and grandmother myself, I've upheld this family tradition.
An eggs-cellent prank
When we were little, on Easter Day, my Mum would hard boil eggs and we would decorate the shells and then eat them. I have since carried this on with my own children but one year I decided to play a little prank of my own! I chose to create 'Chocolate Surprise Eggs' where I sneakily discarded the raw egg and filled them with melted chocolate instead.
On Easter morning, as I normally would, I served them up with toasted soldiers. My kids attempted to crack them open but to no avail. I suggested "why not try and peel them instead?" which received some quizzical expressions that were priceless. Once they gave that a go, squeals of laughter erupted to find they had chocolate eggs.
From that day on, they were never quite sure which eggs they would be getting for breakfast (of course, praying that it was chocolate!)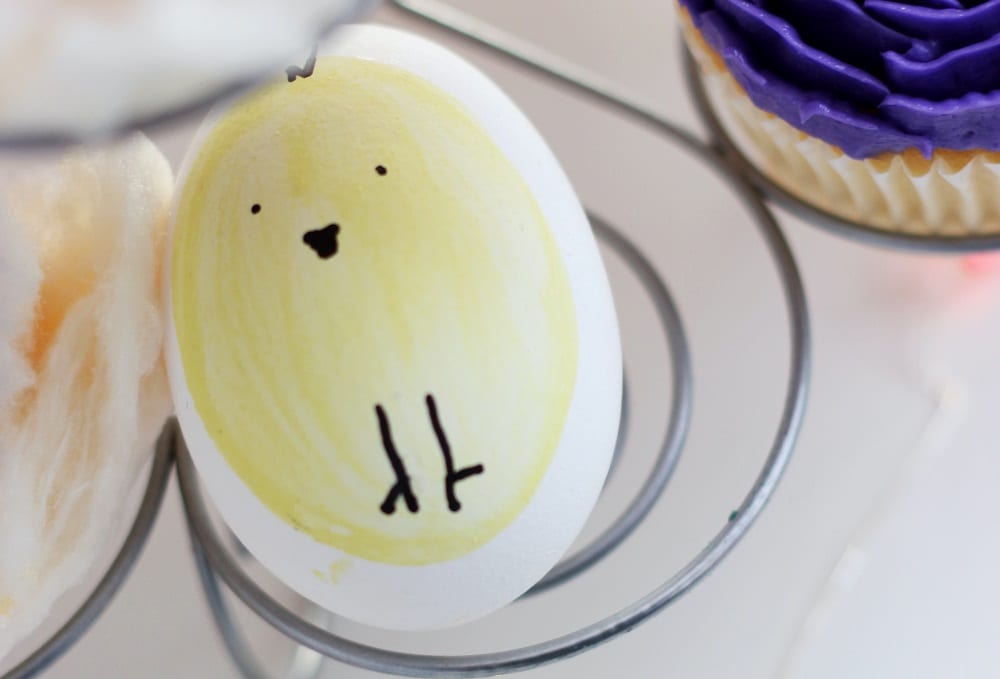 Biscuits, biscuits and more biscuits
Due to lockdown restrictions, this will sadly be my second Easter baking without with my family. However, it means our next kitchen reunion will be all the more special! My children (now grown), grandchildren and I enjoy baking Easter biscuits together.
I have a vast collection of biscuit cutters in all shapes and sizes, for all occasions. My Easter collection includes eggs, chicks, rabbits, lambs and more. Little ones take choosing a cookie cutter so seriously and often have a favourite - it really makes me smile!
I also tend to mix royal icing in spring, pastel colours to coat the biscuits. My grandchildren enjoy experimenting with the colour gels to create the exact shade they wish. Sometimes, a little too vivid but it is all part of learning and developing creativity at a young age.
I enjoy tasking the school children I teach with baking these biscuits too, as they love to chat and compare their ideas when decorating! Baking and decorating encourages many skills including creativity, decision-making and problem-solving. The feeling of passing on a tradition to the next generation is really rewarding.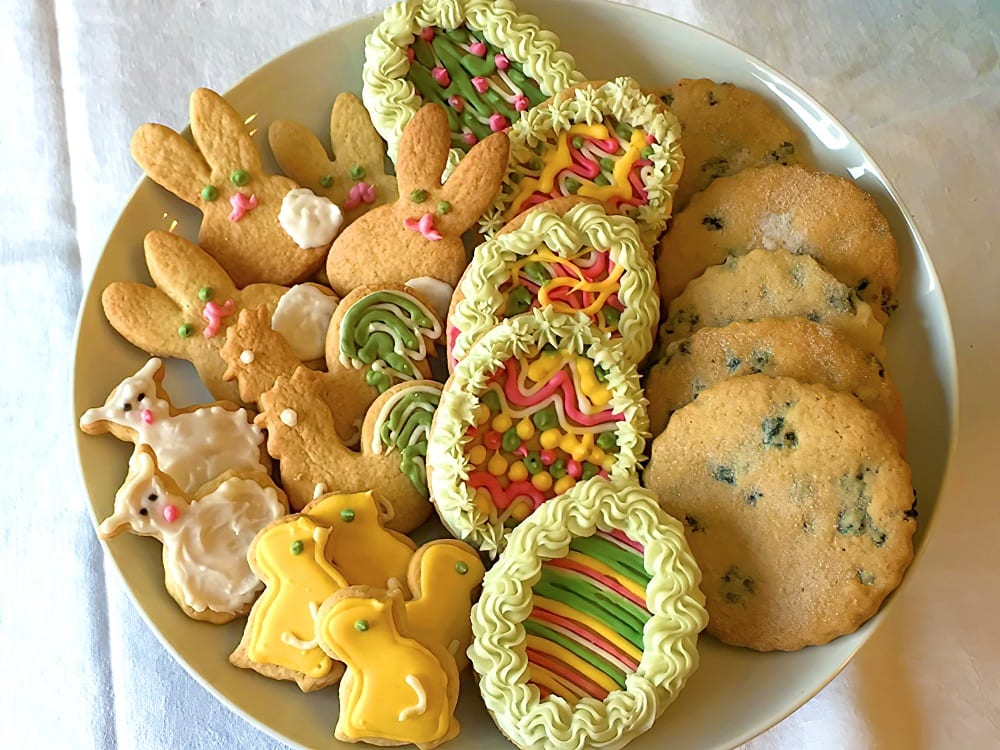 It's egg hunting time… let's hop to it!
One of the most enjoyable Easter activities, especially for younger children, is an adventurous Easter egg hunt. We'd set this up around our home and garden — with the intention always being to make it as exciting as possible whilst still giving them a fun challenge!
Once the children were tucked up in bed after many creative Easter Bunny stories, it was time to set up the hunt! We would write a set of clues (which were illustrated with pictures when the children were younger). These might have included a clock, a cupboard or a tree to hint at the hiding place. We'd evenly share these among the children before they'd race off through the house with hoots, hoorays and laughter from clue to clue, finding all the treats. The final clue led them to a generous basket of Easter eggs! The lucky little ones would enjoy this twice, once at my lovely inlaws home, then at my parents'. What's wonderful is that even though the older children learnt the Easter Bunny's secret, they'd help me set clues and sprinkle extra magic to ensure their younger siblings had lots of fun!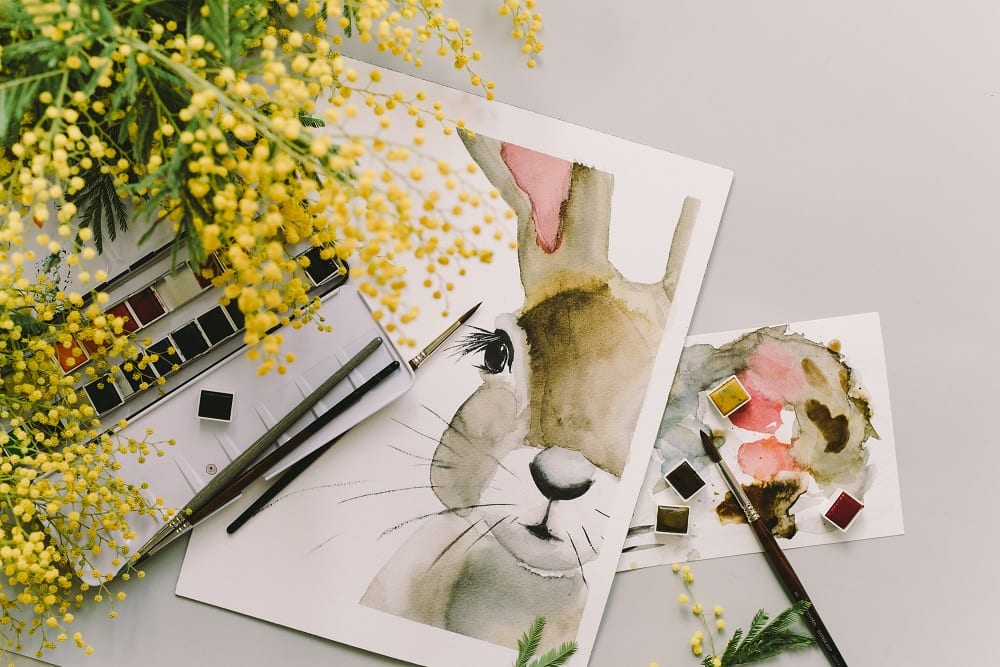 I look forward to sharing my scrummy Easter treats with my loved ones when outdoor meetings are allowed again. Remember to keep on smiling, enjoy the little things, and looking ahead to better days that are coming our way!
Stairlifts made for you
All our stairlifts whether straight or curved are customised to suit you and your home so call now to arrange a visit to get your FREE personalised quote!