There's nothing better than getting lost in a good book. Reading is a timeless hobby offering sheer escapism. You immerse yourself in a different world, perhaps a bygone era. You meet characters that feel like friends or even enemies. In fact, research shows that reading builds empathy as we learn about the psychology of fictional folk with true-to-life feelings and experiences.
Our Silver Census study revealed that an incredible 91% of over-65s enjoy spending their free time curled up with a brilliant book, while nearly half read every day. So, which genres are the most popular page-turners? Stannah has found that, since lockdown, Google searches for 'crime books' and 'thriller books' have rocketed. From Hitchcock to whodunnit, a suspense-fuelled story with twists and turns is tickling our fancies.
We have compiled 10 contemporary gripping reads guaranteed to give you chills, thrills and hone your problem-solving skills!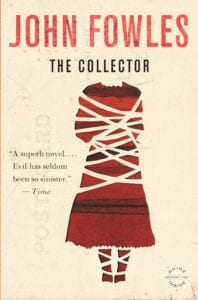 A 1963 thriller novel, The Collector sees a lonely young man called Frederick Clegg — who collects butterflies in his spare time — develop an obsession with art student Miranda Grey. Psychotic Frederick kidnaps Miranda, holding her captive in the cellar of his country farmhouse. Frederick believes that by adding Miranda to his 'collection' of pretty, preserved objects, she'll grow to love him.
Divided into two sections, the narrator moves from captor in the first half, to captive in the second. This gripping novel was adapted into an Academy Award nominated film in 1965, starring Terence Stamp and Samantha Eggar.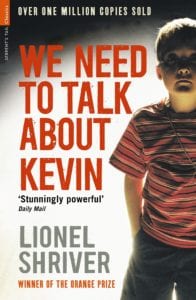 We Need to Talk About Kevin by 63-year-old Lionel Shriver centres around a fictional school massacre committed by a 15-year-old boy called Kevin.
The novel is interestingly written from the perspective of the teenage killer's mother Eva, who grapples with the grim reality of Kevin's heinous crime. Eva tells the story through a series of letters written to her husband, revisiting their relationship history, key moments in Kevin's life up until the brutal killings and her honest thoughts on their marriage. The novel twists and turns to stomach-churning effect, as the past that's shaped this fraught mother-son relationship comes to light in the darkest way. It was adapted into a film in 2011, starring Tilda Swinton and John C. Reilly.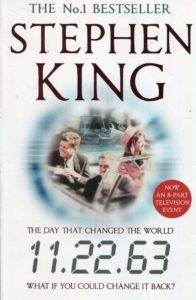 Illustrious silver writer Stephen King, 72, is famed for frightening fiction turned iconic films like The Shining, It and Carrie. 11.22.63 is King's 60th offering. A schoolteacher turned time traveler called Jake tries to prevent the assassination of John F. Kennedy, the 35th President of the United States — an event which took place on 22nd November 1963 (the novel's titular date).
In a world where it's possible to change past events; where hours, days, weeks or years spent in the time portal translate to a mere two minutes in the present day; Jake embarks on a lifechanging — and potentially lifesaving —adventure.
This award-winning novel scooped the 2011 Los Angeles Times Book Prize for 'Best Mystery / Thriller' and the 2012 'International Thriller Writers Award for Best Novel' among other highly acclaimed nominations.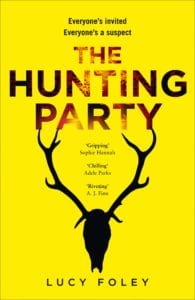 If you adore Agatha Christie, this stellar new novel gives the classic house party whodunnit a modern make-over with a thrilling twist. Old friends reunite in a remote hunting lodge in the depths of the Scottish wilderness. It might be New Year's Eve, but long-held grudges die hard — The Hunting Party bristles with tension, resentment, bitter rivalries and toxic friendships.
By New Year's Day, one is dead and everyone's a suspect. Lucy Foley draws out the poison that lurks beneath with delightful menace.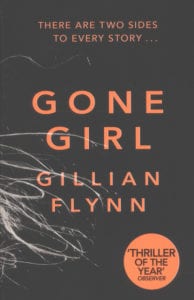 Gone Girl sees a married woman, Amy, mysteriously disappear on her fifth wedding anniversary. Her dysfunctional relationship with her husband, Nick, places him as the primary suspect.
Amy's friends say she feared Nick; he denies it. Police find strange searches on his computer; he swears they aren't his. Not to mention the mysterious, persistent phone calls. Gillian Flynn's masterful storytelling is spun through unreliable narrators, excellent plot twists and edge-of-your-seat suspense.
This popular thriller novel made the 'New York Times Best Seller List' and became a 2014 Hollywood hit, starring Ben Affleck and Rosamund Pike.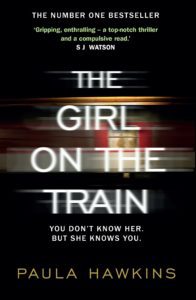 The Girl On The Train is a psychological thriller centred around relationship troubles and intoxication. Rachel, reeling at the breakdown of her own marriage, gazes at a perfect looking couple from the train window on her daily commute. Until one day, she witnesses a shocking event unfold outside their home. When Rachel learns the woman is missing, feared dead, she embarks on her own investigation. The troubled protagonist, susceptible to blackouts from drinking, crosses into dangerous and disorientating territory.
In the novel's debut year, it topped 'The New York Times Fiction Best Sellers' remaining number one for 13 consecutive weeks. Less than two months after its release, The Girl On The Train had sold over one million copies.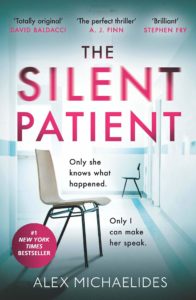 Alice Berenson lives an enviably perfect life. A famous painter, she owns a beautifully grand house in a desirable London postcode. One day her husband, a sought-after fashion photographer, returns late home from a shoot. She shoots him. Five times in the face — and never speaks another word.
Alicia's refusal to talk captures public imagination, catapulting her into notoriety. The value of her paintings rises while she — the 'silent patient'— hides in a secure forensic unit. That is, until criminal psychotherapist Theo embarks on an all-encompassing endeavour to learn the truth. Described as 'a mix of Hitchcockian suspense, Agatha Christie plotting and Greek tragedy', The Silent Patient is glamorous, grisly and gripping.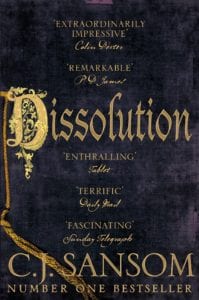 Dissolution is magnificent blend of history and mystery by 68-year-old Sansom. The first in the phenomenal 'Shardlake' series, set during the reign of King Henry VIII in the 16th century, the novel follows lawyer Matthew Shardlake. In this reimagining of British history, Shardlake works with notable historical figures including Thomas Cromwell in Dissolution, through to Thomas Cranmer and Queen Catherine Parr in later books.
In Dissolution, it's 1537 and King Henry VIII is the newly self-proclaimed Supreme Head of the Church. Meanwhile, Shardlake is sent to investigate a murder during the dissolution of monasteries. The mystery unravels in a claustrophobic environment with larger political themes and historically accurate events at play — from Cromwell's religious reform agenda to Anne Boleyn's trial.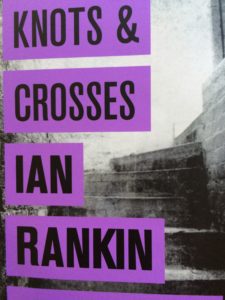 A 1987 'Tartan Noir' novel — that's crime fiction particular to Scotland and Scottish writers — Knots and Crosses is the first of the Inspector Rebus detective series. The abduction and murder of two innocent young girls sends shockwaves through Edinburgh. John Rebus, a former military man who dabbles in illegal activity, is assigned to the investigative team. As the culprit continues to wreak havoc, John's past and present, personal and professional life, intertwine uncomfortably.
If you devour this deliciously dark introduction to Rankin's work, there are a further 23 Inspector Rebus stories. All involve murders, suspicious deaths or disappearances, with the conflicted inspector tasked with solving the mystery.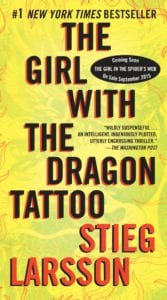 This compelling and complex novel encompasses the mysterious disappearance of Harriet Vanger. Forty years ago, she vanished from a family gathering on an island owned and inhabited by the powerful Vanger clan. Her uncle, convinced that Harriet is dead and her killer lives along his tightly knit (but highly dysfunctional) family, hires a disgraced financial journalist and an eccentrically tattooed computer hacker to investigate. They unravel a chilling family history and learn how far the Vangers will go to protect their secrets.
This acclaimed international bestseller sold 100 million copies worldwide and is one of The Bookseller's 30 most influential books in the last 30 years. If you're a fan of film, The Girl With The Dragon Tattoo starring present-day James Bond, Daniel Craig, is worth a watch.
Summary
These enthralling thrillers will transport you to landmark events in history, whether its Tudor England or a race against time to 1960s America, through to ill-fated snowy Scottish landscapes and luxury London townhouses — all from the edge of your armchair. Reading has the power to relax you, lift your spirits, sharpen your mind and ultimately help you keep on being you.
Stairlifts made for you
All our stairlifts whether straight or curved are customised to suit you and your home so call now to arrange a visit to get your FREE personalised quote!