We were very saddened to hear of the death of Tom Adams, the distinguished TV actor who during his career appeared in The Great Escape, The Onedin Line and General Hospital.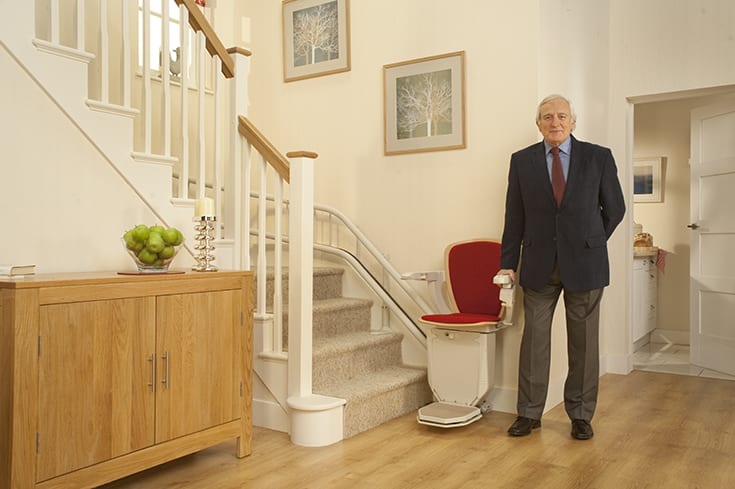 Tom also appeared in our most recent TV ad alongside actress Eileen Nicholas. Acting was Tom's passion and he had a great many tales to tell of the people he had met and the roles he had played over the years. Appearing in The Great Escape alongside actors such as Steve McQueen, James Cockburn and James Garner was an amazing experience for 24 year old Tom, who remembered his summer in Germany filming very fondly. With the money from this job Tom was able to buy his first car and Tom recounted to us how Steve McQueen had helped him fix it one evening. Tom described McQueen as quite a sultry character but with an undeniable magnetism and spoke very warmly of James Garner who he described as a true gentleman.
Following The Great Escape Tom had numerous TV roles and also appeared in a series of humorous spy films based on James Bond. While he enjoyed it all, his favourite was The Enigma Files, a TV series where he appeared as Detective Chief Inspector Nick Lewis investigating unsolved cases.
Tom was full of joie de vivre and told us 'You have to have a sense of humour, life is too short!'. Acting was Tom's passion and although Tom had plans to buy a pub and run it the 'proper' way he had no plans to ever retire from acting.
After consultation with the team and Equity (The Actors Trade Union) we have taken the decision to continue to run our TV ad for the moment but we will make a new ad early in 2015: Tom was a consummate professional who we are sure would want the show to go on and for his work to persevere.
Stairlifts made for you
All our stairlifts whether straight or curved are customised to suit you and your home so call now to arrange a visit to get your FREE personalised quote!