As her Majesty the Queen celebrates her 90th birthday, we have been encouraged to take a moment to reflect and celebrate her remarkable achievements. And what a number there have been! Her unwavering commitment to Great Britain is quite astounding and shows no signs of diminishing as she grows older.
Queen Elizabeth II and her husband Prince Phillip have been called "the best examples we have of why we shouldn't ever retire" by Hugo Vickers, the royal biographer. He continues, "They are so switched on and so interested in everything, and still doing so much" – and it really is remarkable how active these two nonagenarians still are.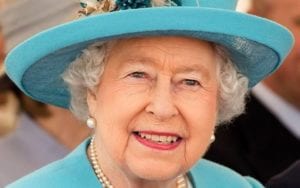 But the Times has reported that officials are considering amending the way the Queen arrives for the state opening of parliament, as she suffers from a bad knee and has difficulty climbing stairs (of which there are plenty in the Houses of Parliament!).
Whilst it is not remotely surprising that someone of her age needs some assistance, it is a timely reminder for all of us that it's really important that we are considerate of the older members of our community- whether that is a Head of State, a grandparent or an elderly neighbour.
It's easy to forget, especially when the individual is so fit and able for their age, that activities we often take for granted can be extremely tiring and sometimes uncomfortable for older people. Conversely, when a solution is offered, it can really transform the quality of life for an older individual – so we hope that the instillation of a lift makes the opening of parliament a less stressful experience for her Majesty!
Stairlifts made for you
All our stairlifts whether straight or curved are customised to suit you and your home so call now to arrange a visit to get your FREE personalised quote!