In life's quieter moments, finding ways to entertain yourself can be tricky. The good news is, there is always the opportunity to learn new skills, get creative and have fun. And as a bonus, you can boost your mental and physical wellness too!
The experts at Stannah have collated a handy A-Z of activities to try, from art classes to Zumba and cocktail making to origami. Which will you try?
A - Art classes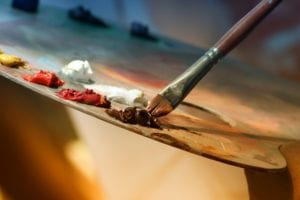 It's never too late to discover your inner artistic flair! Whether you're a doodler or enjoy experimenting with watercolours in your spare time, letting your creative juices (or ink, paint or pencil lead) flow onto an empty page is both fun and therapeutic. Enrol onto an online course led by an expert in art practices, varying from acrylic painting to digital illustration, in your very own home.
B - Baking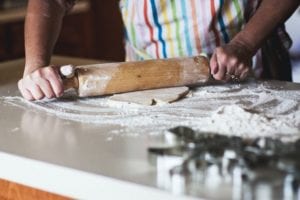 There's nothing better than the aroma of freshly baked treats. One in three of us turn to baking to de-stress, with 'happiness' the main emotion in keen bakers, so the experience truly is as enjoyable as the outcome.1 Val Stones, Stannah's baking expert, offers tips and twists on traditional treats from scones to a Victoria Sponge to get you started. Experiment with recipes, flavours and decoration to delight your loved ones with.
C - Cocktail making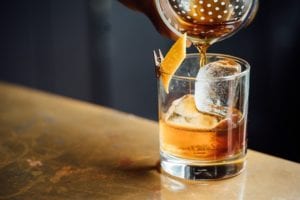 When you're not soaking up the sun in the garden, bring summer indoors by whipping up a delicious cocktail — or 'mocktail' if alcohol isn't for you. Learn the art of cocktail making from the comfort of your kitchen via online courses. If you love fruity flavours, a strawberry daiquiri might appeal. If you're a coffee fan, espresso martinis make a tasty treat. You're bound to impress your friends at your next party!
D - Découpage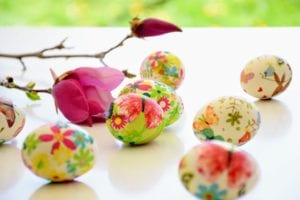 Découpage is a pretty form of papercraft which involves gluing decorative paper onto an object, then lacquering with layers of varnish. Be resourceful with any paper lying around at home — you could use wrapping paper, clippings from magazines, napkins or greetings cards. Beautiful specialist Découpage papers are also available in various designs. It is also a lovely way to give furniture a new lease of life and brighten your home. Useful video tutorials are available on YouTube and you can find inspiration on Pinterest.
E - Education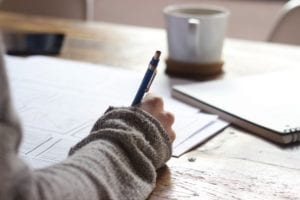 It's never too late to learn, so why not consider becoming a mature student? If a topic has long fascinated you, there are many fulfilling higher education courses to choose from.
The Open University allows you to study from home through distance learning, on a part-time basis if you wish. Meanwhile, the University of the Third Age (U3A) is uniquely for older people, offering the opportunity to make new friends, broaden knowledge and, ultimately, have fun! There are virtual lessons available online too.
F - Furry friends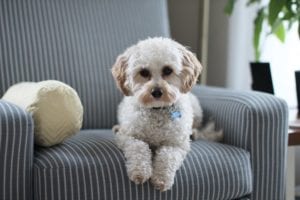 Our loving pets keep us endlessly entertained with their quirky habits and affection. They relish company, so why not indulge them with extra special quality time and teach them new tricks in the process? With simply a piece of string you can entertain your cat for hours, while practising dog training will help tire your four-legged friend out. Check out the RSPCA to give you a steer — you might soon have Crufts in your sights! At the very least, you'll impress your family showcasing a new dog trick when they next come to visit.
G - Gaming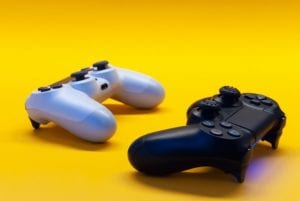 A report has revealed that over- 65s spend, on average, five hours a week playing video games.2 Online gaming has always been popular among younger age, but 'grey gaming' is booming. Games such as Candy Crush and the more traditional Solitaire, for example, can be enjoyed as apps on your mobile phone or tablet, as well as the computer. If you have a competitive streak, why not challenge your family and friends?
H - Home improvements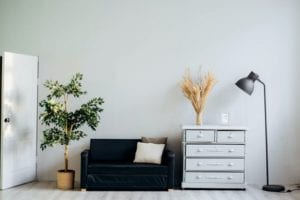 Whether it's a lick of paint needed in the living room, or rearranging the furniture in the bedroom, it can feel satisfying giving your much-loved home a mini makeover. Instagram and Pinterest are packed with interiors inspiration, while we've offered simple space-saving decorating hacks. Simply changing pictures in your photo frames or adding new cushions to the sofa can refresh your home.
I - Instruments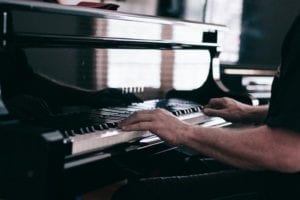 You may have played a musical instrument when you were younger, but not continued in later life. If you feel inspired to pick up the guitar or tinkle on the piano just like the old days (or perhaps for the first time), then grasp the opportunity. A second-hand purchase may be best while you're trying it out. Your voice is also an instrument, so sing your heart out as it's proven to boost mood. You'll find video tutorials on YouTube, while Tutorful can also connect you with online music tutors for lessons.
J - Join the 'Green Goddess' for a home work-out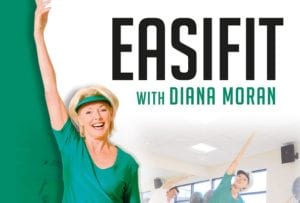 Diana Moran, also known as the 'Green Goddess', is a fabulous fitness guru inspiring people to get active in later life at home. From gentle exercises in a chair to the best stretches to help you de-stress, Diana's routines suit varying levels of mobility and work different parts of the body. Visit Diana's website or simply type 'Green Goddess' into YouTube. Let's live by the Green Goddess' motto — 'Keep fit and carry on'!
K - Knitting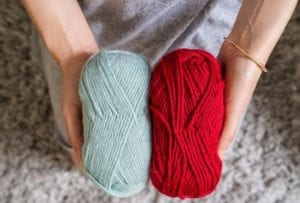 Knitting is a relaxing and rewarding hobby. It starts with a simple stitch, but in no time, you'll be making hats and blankets. Whether you're a beginner or at intermediary level, The Knitting Network offers information and inspiration to kick start your next knitting project.
L - Learn a language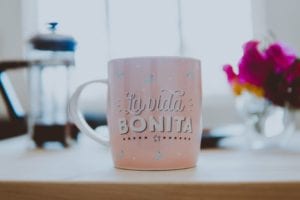 The idea of being multilingual is one that appeals to many of us, but it is often difficult in practice. The good news is, apps like Duolingo and Rosetta Stone are a fantastic starting point for beginners looking to learn the basics of a foreign language — from French to Mandarin! With the ease of technology these days, you can enjoy online lessons with a tutor, as little or as often you may like.
M - Macramé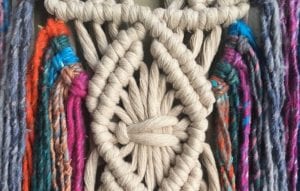 Macramé is a crafting technique which involves knotting textiles to create beautiful decorations — plant hangers are a popular example. Otherwise, create stylish, one-of-a-kind jewellery like bracelets or earrings. Two Me offers step-by-step guides and free tutorials online to help you master the art of macramé.
N - Nature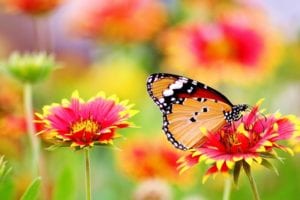 With summer approaching, there is no better time to potter in the garden enjoying the greenery, fresh air and sunshine. Whether you're tending to beautiful flowers or cultivating a vegetable patch, you'll feel the physical and uplifting mental health benefits. Online you'll find gardening guides with handy horticultural tips. See if you can identify the flora and fauna. There are free resources to help you spot butterfly, bird and bee species.
O - Origami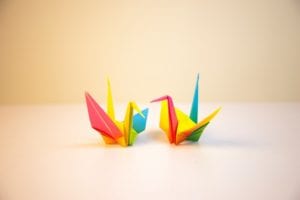 If you enjoy getting crafty, origami is an ancient art that promotes mindfulness and creativity. Better yet, all you need is paper. With spring in full bloom, learn how to create a paper tulip with Stannah's origami tutorial video. Origami.me also offers downloadable guides so you can create creatures great and small, from a frog to a giraffe!
P - Photography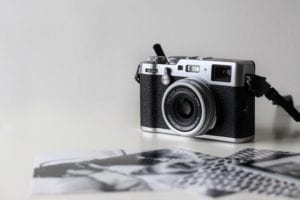 As phone technology has advanced over time, there's even less of a need to own a professional camera to practice photography. Why not photograph your favourite nook at home, the lovely view out into your garden or a close-up of a beautiful flower? Store your favourite snaps in a photo album or scrap book, to smile back on. The School of Photography offers courses to help you get started.
Q - Quizzes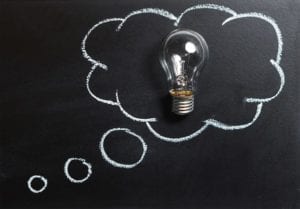 Test your general knowledge and memory by partaking in online or TV quizzes to boost your brain power. The internet offers a host of free trivia resources for you to enjoy alone, or with friends and family. If you live far away, why not suggest regular virtual quizzes on a video call or via Zoom with your loved ones? Take it in turns to write and present a quiz on topics ranging from history to music. Otherwise, download one so everyone can get involved. Every day's a school day!
R - Romance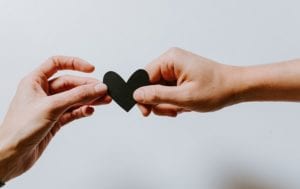 Whether you're in a relationship or looking for 'The One', revving up the gears on romance can be exciting. Suzi Godson, sex and relationships columnist for The Times believes that later life is the perfect opportunity to rejuvenate your relationship. Make time to touch, plan an adventure and embark on a new hobby together. If you're single, there are eligible singletons just a click away on dating sites like Lumen, aimed at the over-50s, or 'Muddy Matches' for lovers of the great outdoors.
S - Sign language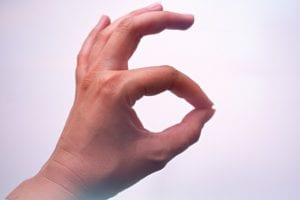 Learning sign language is fulfilling because it's fun and boasts cognitive benefits, like improving memory. Better yet, it presents opportunities for you to interact with and support others. If this interests you, British Sign Language association offers online courses.
T - Truffle making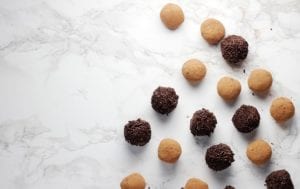 If you're a chocolate lover, why not try making your own tasty truffles? The Chocolate Academy Online can show you how to temper chocolate to give your truffles a glossy finish and experiment with different fillings. These also make delightful, delicious gifts for friends and family.
U - Upcycling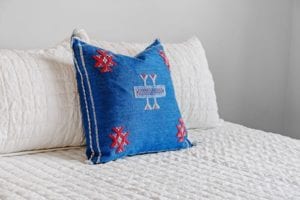 Upcycling involves creating a lovely new product from unwanted items. For example, if unwanted clothes surfaced in your last wardrobe clear-out, why not create gorgeous new cushion covers? Upcycling is kind to the environment and your purse, while the results may rejuvenate your home and wardrobe too.
V - Video calls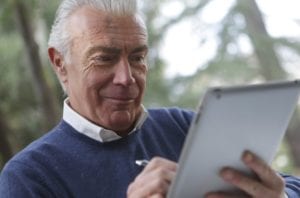 Video calls are an excellent way to keep in touch with loved ones if you live far away. Use Skype and Zoom (or if you're an iPhone user, FaceTime) for one-to-one video calls or a group chat. It may get chaotic, but it will certainly be fun! Whether it's a catch-up, eating dinner together or reading a story to the grandchildren at bedtime, seeing and interacting with them will put a spring in your step — and theirs.
W - Writing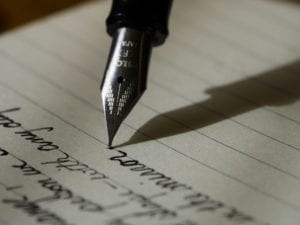 Many of us are used to typing and texting these days, but why not spend some time putting pen to paper? Whether you are writing a letter to a friend, a diary entry with musings on your day or trying your hand at poetry or a novel, you will likely find it very therapeutic. Renowned author, Margaret Atwood, who wrote the 'Handmaid's Tale, has hosted online creative writing seminars that are still available so you can learn from the best, from home.
X - X marks the spot!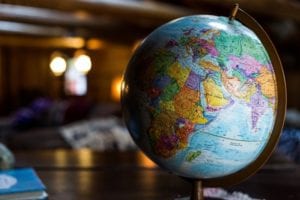 Planning your next adventure is exciting. Researching new destinations, reading local restaurant reviews and booking a special get-away can be the perfect pick-me-up. The world's your oyster, whether you fancy enjoying a European break, ticking off the Seven Wonders or enjoying a lovely staycation closer to home. With websites like Booking.com and Secret Escapes offering endless holiday deals, you'll be stuck for choice.
Y - Yoga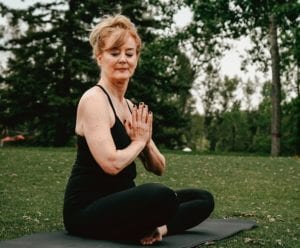 As we grow older, our balance can deteriorate. Yoga can help combat this, building strength while improving flexibility and posture. The process of stretching and mindful breathing can help to eliminate feelings of stress and anxiety, in turn reducing blood pressure.
'Yoga With Adrienne' offers free videos for budding 'Yogis' of all abilities, from beginners to intermediate. On YouTube you'll find many yoga tutorials too.
Z - Zumba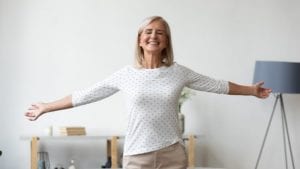 Who doesn't love a boogie? Zumba combines fitness with dance moves inspired by Salsa, Merengue, Flamenco and Hip hop! The combination of fast and slow rhythms moves and sculpts the body. You'll work up a sweat and have great fun, while remembering the steps boosts cognitive development too.3 The Love Zumba YouTube channel offers fun routines to enjoy from your front room. Turning up the radio and dancing freestyle in the kitchen is another sure-fire way to boost your mood!
There are so many opportunities to have fun and add another string to your bow at your fingertips, so you can keep on being you.
Resources
Oetker 'Bake Friends' report, 2018.
The state of online gaming, 2019: https://www.limelight.com/resources/white-paper/state-of-online-gaming-2019/
Practice of Contemporary Dance Improves Cognitive Flexibility in Aging, 2011. https://www.ncbi.nlm.nih.gov/pmc/articles/PMC3176453/
Stairlifts made for you
All our stairlifts whether straight or curved are customised to suit you and your home so call now to arrange a visit to get your FREE personalised quote!