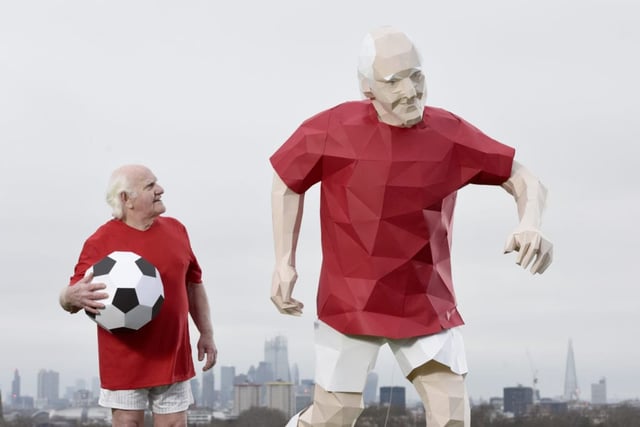 Our latest study has revealed that young adults love the carefree attitude of their elders and how comfortable they are in their own skin.

According to the poll of 2,000 UK adults aged 18-39, a fifth of youngsters admire those in their senior years because 'they get to say what they want, when they want' and 14 percent believe they have license to be rude and cantankerous without being challenged.

17 per cent of the younger generation told researchers that the thing they like most about the over 65s is that don't care what anyone else thinks. One in ten admire how comfortable their elders are with their appearance, as they wear their wrinkles with pride and dress in whatever they want.

Almost a fifth of young adults think that the best thing about getting older is getting to do whatever you want and over half say it's 'having loads of free time'.

A third believe having enough money to enjoy yourself is the best thing about aging, while 28 per cent say it's having more holidays.

Commenting on the findings, managing director Patrick Stannah, said:

"Getting old is a new experience for each of us and you could be led to believe that we're not looking forward to this stage of our lives. However, our research shows that the wonderful spirit of the older generation inspires those younger than them. Youngsters are even, it would seem, a little envious of the carefree attitude they see in their elders."

In response to the findings, we commissioned origami artist Papershake to create a piece of artwork that celebrates what the younger generation love about old folk.

The paper extraordinaire and unique artist took over 150 hours to complete a 9-foot tall paper effigy of Dickie Borthwick, an 83-year-old who claims to be the Britain's oldest footballer, takes part in karaoke every Friday and 'couldn't care less what people think about him'.

Artist Papershake, real name Michael Trew, said: "Paper is the perfect material to bring to life what we love about the older generation. The folds and angles not only bring out Dickie's admirable character, they also represent the wonderful wrinkles that he says make him who he is."

For anyone who wants to try their hand at a bit of origami themselves, Papershake demonstrates how to make a simple tulip that's perfect for Spring.
Stairlifts made for you
All our stairlifts whether straight or curved are customised to suit you and your home so call now to arrange a visit to get your FREE personalised quote!