Our uplifting baking expert and Great British Bake Off legend Val Stones has always had a real passion for music. She shares the songs that have sound-tracked her life…. and how she became a viral superstar courtesy of Mr Ed Sheeran.
Usually, I start my blog with ease but this one is filling me with trepidation – not because it's a topic that I dislike, but one I adore! I spent four hours going through my playlist and I realised the huge role music plays in my life… so much so I could write a whole book about it. I could never go on 'Desert Island Discs', it would be too difficult!
From Beethoven to the Beatles – music to grow up to
The first records I heard were in my nana's house. My Uncle Pat had a record player, and he would play Fifties music (which I thought a little old-fashioned!) but I did enjoy the singing of Mario Lanza, an American tenor. In turn, I found pleasure in listening to opera.
I have loved classical music since primary school where I was introduced to it in assemblies and music lessons. Aged 11, I danced in a Christmas performance of The Nutcracker as the Sugar Plum Fairy which was an incredibly immersive experience. Music still moves me to dance; the sheer pleasure of becoming one with the melody and beat is an excellent way to keep my fitness level up and feel positive.
Aged 15, my Christmas present was a new-fangled piece of technology – a Grundig TK14 tape recorder. Every Sunday evening the house had to become silent as I sat by the radio listening to 'Pick of the Pops' and recorded the top 10. In those days I was the envy of my friends as I always had the latest music. My dad (much to his dismay) took me to see the Beatles' first film A Hard Day's Night. I remember him saying as we came out of the cinema "they won't last". Little did we know that 50 years on they would still be going strong!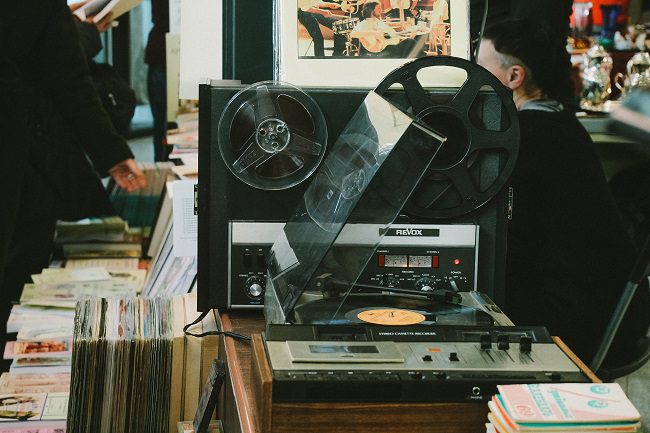 The Big Sound and Bob Dylan – music to fall in love to
When I met my now husband aged 17, he had a record player. He loved pop and classical music as much as I did, so we have always had music in common. In 1967, Jose Feliciano released his record Light My Fire and this has remained "our song". In 1968, I began teacher training and moved to Northumberland away from my family. There are songs that are, and always will be, memorable as we classed them "our music" – for example: Kites by Simon Dupree and the Big Sound, and Wichita Lineman by Glen Campbell. I was at college in the 1970s – the era of 'flower power – so the Rolling Stones, Carole King and Bob Dylan among others were my companions as I wrote assignments. I love the lyrics as much as the melody. I could empathise, shed a tear, laugh and become thoughtful.
The early 1980s saw us splash out on a good music system. It was designed with such beauty and the sound quality was phenomenal.
Later, I spent eight years at home raising my children and music kept me company as I baked during the day while the little ones were at school. My husband complained that the records were often covered in flour as I changed records as I baked!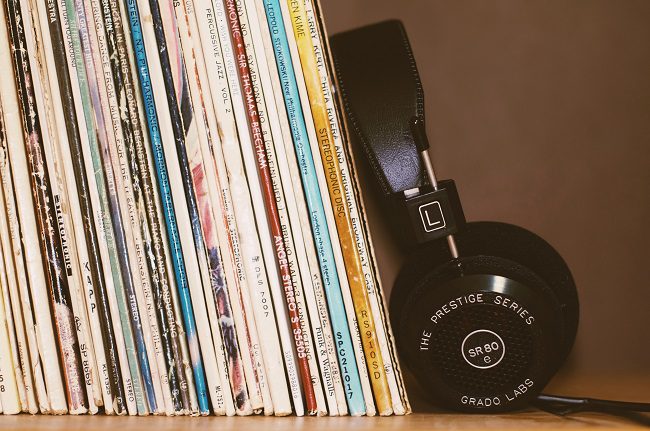 When we moved to Somerset in 1984, I spend my days busily teaching, looking after the children and baking at weekends for the next week. I would listen to the flow of music, but often missed the lyrics. I drove to and from school with the radio on, but never really heard it. Then, when I retired from full-time work in 2005, someone asked me what was different about retirement and I replied: "I have time to listen to music properly again, I hear the lyrics and individual instruments and it's such a great pleasure". Later life can be so enriching.
Mozart and Mascagni – music to start the day
At home, I am never without music. As I get dressed, then do my make-up and hair at the beginning of each day, I listen to music on my smart speaker which is perfect as I can ask for individual pieces. My favourite – Mozart 50 Classics – includes the beautiful clarinet concerto that you may remember was used in Out of Africa.
My other favourites to start the day are:
Ave Verum Corpus by Wolfgang Amadeus Mozart
O Fortuna by Carmina Burana
Miserere by Gregorio Allegri
Nocturne in E flat Major by Frédéric Chopin
Piano Sonata N14 by Ludwig van Beethoven
My all-time favourite is Cavelleria Rusticana by Pietro Mascagni; it's my husband's favourite too.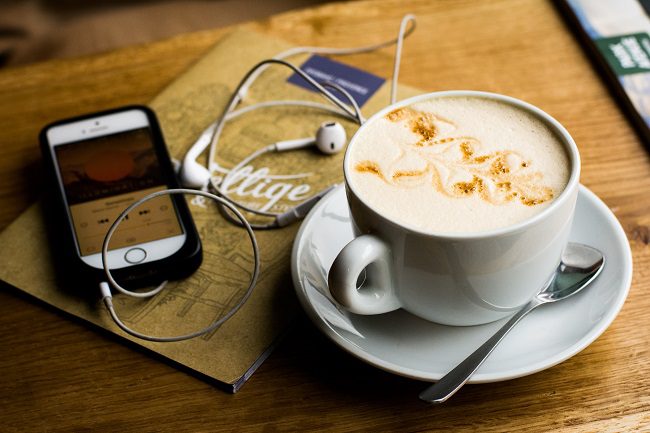 Snap and Fleetwood Mac – music to exercise to
For Christmas my husband bought me some wireless earphones which I love because I can go for my daily walk or run without the encumbrance of wires. It also means I can blast my favourites anywhere in the house and dance freely without disturbing my husband!
I used to do aerobics and spin classes, then make my own cassettes to recreate the experience for the children in school. They would love to dance along to Rhythm is a Dancer by Snap! and Fleetwood Mac's Go Your Own Way.
I love to run to music as it helps me keep pace. Anything by the Rolling Stones does the trick! Another favourite is Dog Days are Over by Florence and the Machine. Queen's music always spurs me on when I hit a hill on my running route and some of their legendary tunes are great for cooling down to, too.
Kitchen karaoke with Ed Sheeran – music to bake to
Baking for me is often a solitary activity and singing is the perfect accompaniment!
In 2011, I discovered a then little-known artist called Ed Sheeran. I fell in love with his guitar style and lyrics. The A Team, Give Me Love and You Need Me, I Don't Need You are so perfect for incidental stepping whilst stirring pots of boiling jam.
In 2014 I saw Ed live Madison Square Gardens in New York and I was hooked. I can bake along to Ed's album Divide any day and never tire. Back in 2017 I was listening to Hearts Don't Break Around Here whilst making sausage rolls thinking "I'd like to make Ed some" (someone had said they were his favourites). I posted the video on Twitter and Instagram, then went viral! Ed answered me on Twitter saying: "This is beautiful and exactly why I make music. Thank you x". I felt so pleased that he and I were on the same wavelength.
All the Little Lights by Passenger is one of my favourite albums as it reminds me of my brother-in-law in New Jersey. On a visit there in 2012, I was playing the titular song when he got out his guitar and played it. The lyrics are about how we are born with millions of little lights in our heart, but then events in our lives (deceit, sadness, lies) put out the lights. Sadly, my brother-in-law died earlier this year, and I wasn't able to see my family – since then, the piece has become all the more poignant because he has now become one of the little lights gone out for me. Listening to it reminds me not to let things get me down and keep those lights in my life shining bright.
I haven't even touched on my favourite songs which are Shape of You, Thinking Out Loud and Give Me Love (all by Ed Sheeran). I sent him my recipe book and in return he sent me a signed copy of his Divide album and a T-shirt which I proudly wear while baking and dancing in my kitchen. One day I'd love to bake him my special herby sausage rolls.
Val's love of music can be matched only with her love of baking; feast on all her tales and tips here.
Stairlifts made for you
All our stairlifts whether straight or curved are customised to suit you and your home so call now to arrange a visit to get your FREE personalised quote!