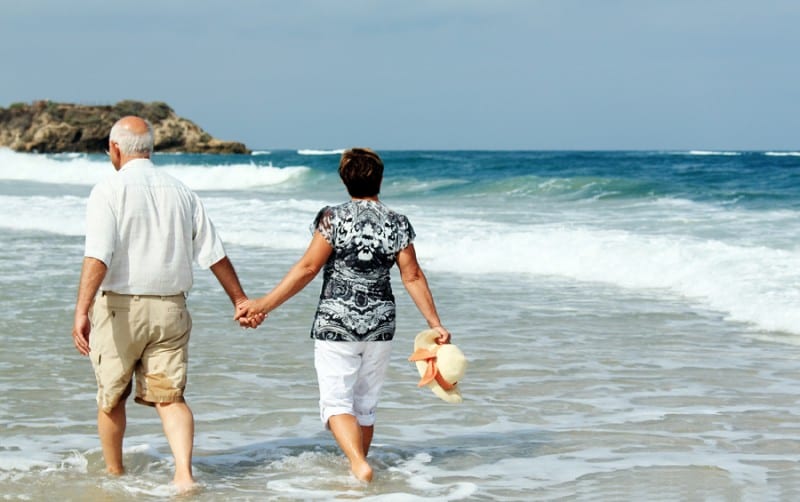 Spending more time abroad. More confident than before. Happier than ever.
A carefree, jet-setting generation full of confidence. Think we are talking about an 18 year old gap-year student?
Wrong.
Britain's older people are having the time of their lives, as revealed by our long-standing Silver Census, research which provides a voice for an oft-overlooked segment of British society.
Not only have older generations expressed their eagerness to travel and see the world, they are also – as our research shows – enjoying all this during the happiest period of their lives.
The survey of more than 1,000 over 65s found that this demographic love later life, with 22% of respondents saying that these years are the happiest time of their lives.
This made it the most popular time for those surveyed, beating the myth that life is at its best during one's twenties – indeed, just 15% identified their twenties as being their happiest period.
Potentially the key to happiness is having free time, allowing people to pursue hobbies and tick off their dreams. Older age can be a time of independence and freedom and the 'pipe and slipper' stereotypes have never been less relevant.
This is perhaps best reflected by older people's propensity to travel.
Over half (57%) of retired Britons aged 65+ expected that travelling abroad would be a key activity in their retirement . This is an ambition they are making a reality with 63% travelling either as much or more than they expected.
Where do they want to go? Our research suggests that these people aren't scared of a long flight, with Australia topping the list of countries that the over 65s most want to visit.
Clearly, these years are a time to get out there and enjoy yourself. A time to travel to new countries, to be confident – ultimately, to be happy.
Stairlifts made for you
All our stairlifts whether straight or curved are customised to suit you and your home so call now to arrange a visit to get your FREE personalised quote!