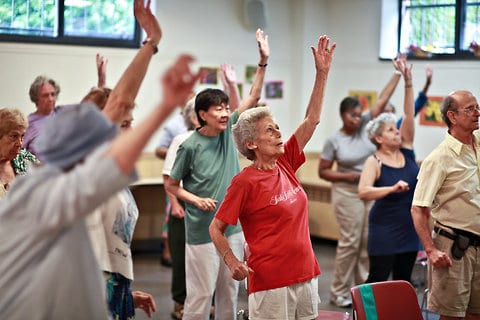 It's no secret that exercise is a key part of our lives, especially as we age. Not only does exercise help to maintain a healthy lifestyle, it also better equips us to keep illness at bay and encourages positive thinking. Let's not forget that it is also a fun hobby, and can even introduce you to new friends and experiences!
Stannah's most recent Silver Census looked at the sometimes tricky relationship between exercise and getting older. Our flagship survey, conducted in conjunction with YouGov, regularly questions 1,000 over 65s in the UK on different issues. The latest findings suggest that more needs to be done in supporting older people in keeping fit - and we're certainly keen to help.
It became clear from the research that too many retirees are not getting adequate, regular exercise – and many are not exercising at all. Grandchildren these days may be more into health and fitness than ever before (they are the 'Instagram' generation after all!), but over 65s are lagging behind. In fact, our findings show that almost a quarter of those aged 65 and above do absolutely no exercise in a normal week.
Crucially, it can be difficult to know how to exercise when you reach a certain age. 11% of our respondents to the Silver Census said they are reluctant to exercise because they simply do not know what would work for them. Fear of injury or 'doing too much', for example, can become a barrier to adding exercise to your daily routine.
Exercise needs to be made accessible – and the over 65s have no qualms in acknowledging its importance, with 65% of over 65s admitting that exercise is good for their general health. Yet this awareness of the benefits still needs to be put into practice. For this reason, here at Stannah we have developed tailored workouts to suit our customers and help them make the most out of their mobility. Small actions like a gentle punching motion, or seated exercises that involve moving your toes up and down, are a great start. We recommend that all movements should remain slow and controlled to produce maximum physical benefit – so not too much dancing around the living room!
Exercise also offers psychological benefits, which have a big part to play in boosting your general quality of life. Let's not forget that simply taking a stroll down the street, or heading to the swimming pool with friends, can improve your mood and self-esteem. It also boosts energy levels –which is welcome at any age! Some studies, including those from the Mental Health Foundation, even show that exercise can help lessen the effects of mental decline, helping those aged 65+ to lead a more fulfilled and happy life.
We feel it's important for our customers to recognise that getting a stairlift does not mean that exercise is off the cards. In fact, it can help to conserve your energy, allowing you to participate more actively in life and the things that you really enjoy. It may give you the extra boost to walk a little bit further that day, go swimming, or even attend an appropriate exercise class.
Growing older is not something to shy away from – rather like exercise. In order to enjoy our later years to their fullest we need to have the energy and enthusiasm to make the most of them. Exercise can make a big difference to both our physical and mental wellbeing, so let's embrace it together.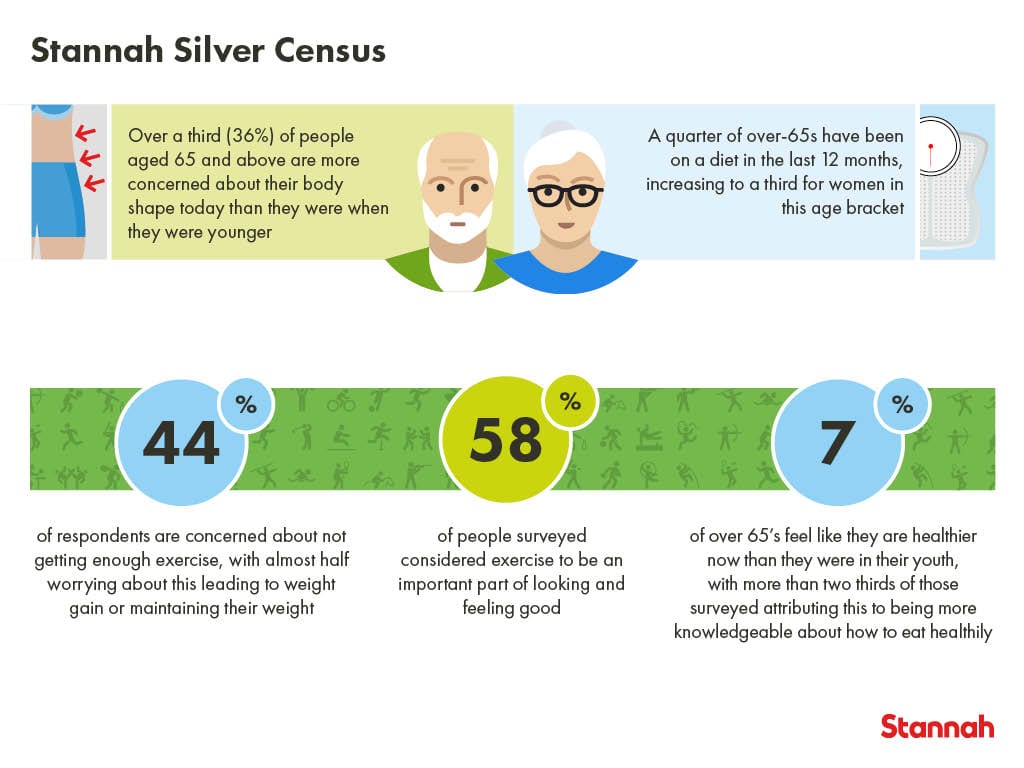 Stairlifts made for you
All our stairlifts whether straight or curved are customised to suit you and your home so call now to arrange a visit to get your FREE personalised quote!