Stairlifts are now a familiar feature in homes and provide treasured independence to hundreds of thousands of people around the world. Vertical homelifts are also becoming more common, whether that is a neat, compact lift that serves two floors or a grander multi-floor executive lift, as well as the discreet Butler service lifts that are seeing a surge in demand following the trend for building multi-storey townhouses. But these are not the only lifting products that can make life easier and there is a range of specialist products that can overcome other challenges around the home.
Steplifts
Houses often have a few steps up to a front or back door that can mean getting in and out of your home in a wheelchair presents difficulties. Steplifts can over come this as they can travel up to 1 metre, ideal for just a short flight of steps. Indoors they can help too, for instance, if you have a change of level between a hallway and your lounge.
Wheelchair Platform Lifts
Stairisers are another kind of wheelchair lift. These offer a wheelchair platform on a rail that can be made to follow the contours of all kinds of staircases. These are often used outside, where a ramp isn't feasible or desirable. One of our continental clients chose to have one installed to help him down to his pool which lay at the bottom of his elegant terraced garden, while others have used these to access seaside cottages or elevated homes. As these lifts make use of a rail rather than a shaft and can be installed over surprisingly twisting paths or stairs.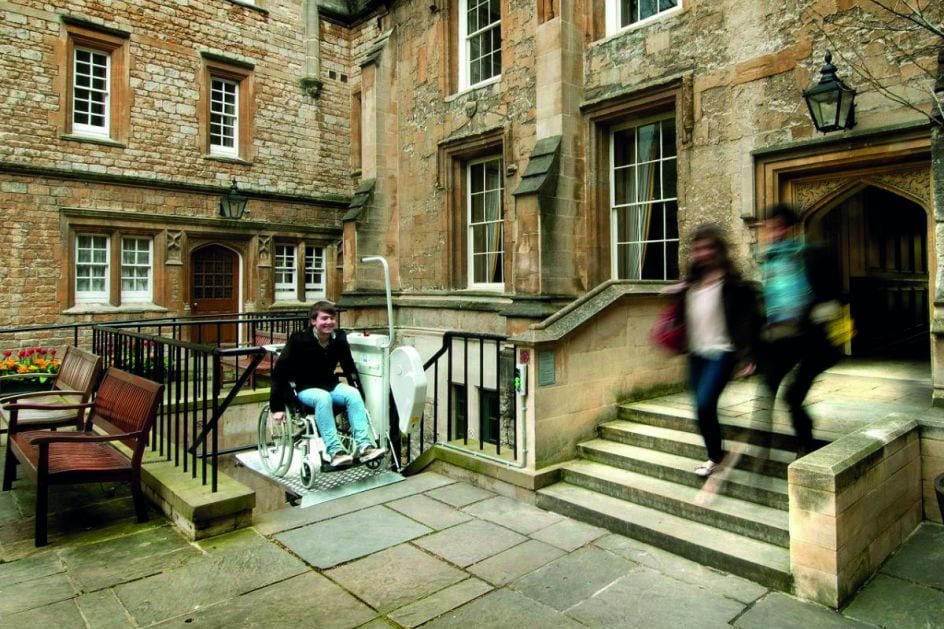 Outdoor Stairlifts
Don't forget there are also outdoor stairlifts for straight stairs that can cover just a few steps to a full flight of external stairs. Perfect for helping people maintain their independence where access to the car or garden can be tricky due to steps.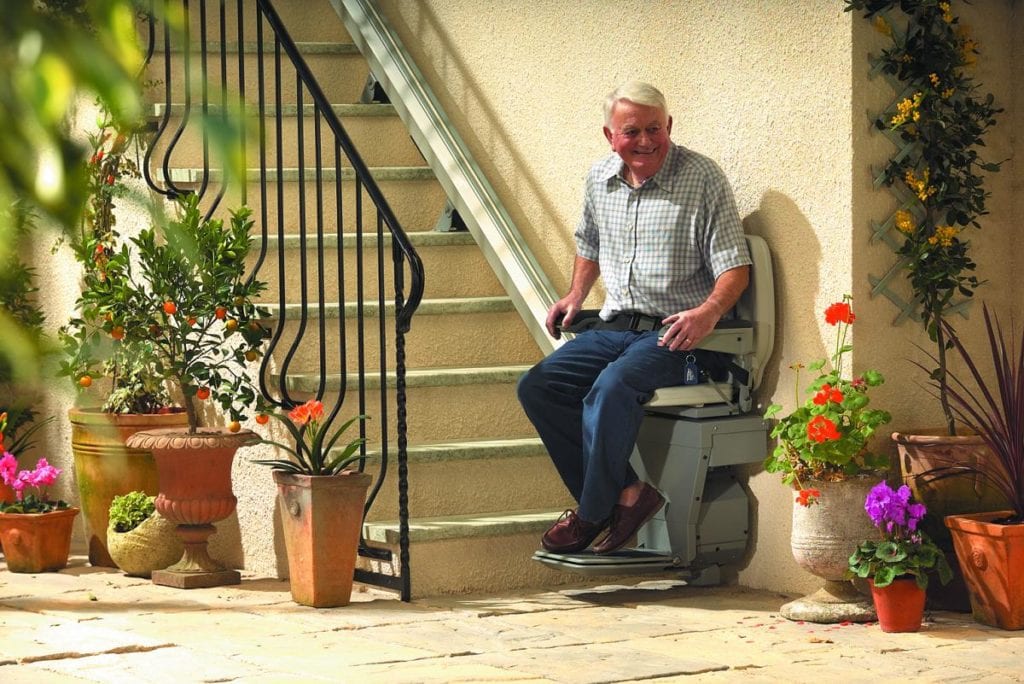 With an array of solutions on the market the vast majority of access issues can be overcome, whether that is a multi-floor executive lift, a Butler service lift, a personal stairlift or an external step lift. If you think a lift could make your life easier why not give us a call and see if we have a solution to help you?
Stairlifts made for you
All our stairlifts whether straight or curved are customised to suit you and your home so call now to arrange a visit to get your FREE personalised quote!