Being ambitious doesn't stop at retirement; in fact, for some it's just the beginning with almost one third (31 per cent) of 65 and overs claiming to have achieved a lifelong ambition since retiring.
According to a recent nationwide YouGov study, commissioned by stairlift maker Stannah, of those 65 and over who have achieved a life goal, the top reason for wanting to achieve an ambition is to keep an active mind (39 per cent), closely followed by the desire to stay physically active (34 per cent). Close to one in three want to gain new life experiences (27 per cent), such as travel the world, which is the main ambition for 14 per cent of all retirees 65 and over. While other ambitions cited when asked include getting a pilot's licence, writing a book, flying a glider and restoring a boat.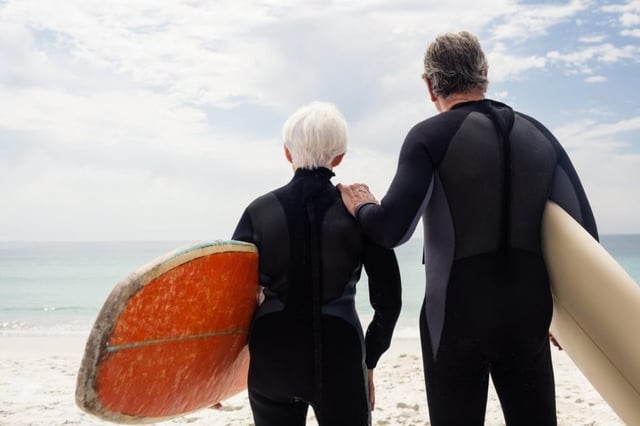 And the 65 and overs aren't stopping there; 60 per cent have also learnt a new skill during retirement. More than a quarter (26 per cent) have embraced the outdoors and brushed up on their gardening skills, while 13 per cent have got handy to improve their living surroundings, learning the skill of DIY. One in ten (10 per cent) have broadened their horizons by learning a new language, while a further one in ten (10 per cent) have been busy in the kitchen honing their cooking and baking skills.
For some 65 and over retirees, however, there can be barriers preventing them from realising their ambitions. For almost three in ten (28 per cent), financial constraints were cited as the top reason for not being able to achieve a lifelong ambition, followed by family commitments (21 per cent) and health concerns (21 per cent).
Commenting on the research, Patrick Stannah, managing director at Stannah Stairlifts, said: "Continuing to learn and achieve lifelong goals is just as important to pensioners as it is to younger people. As this study shows, learning continues well into retirement and personal goals remain achievable for older people. We know learning a new skill is good for cognitive function and it's clear that the UK population of 65 and overs appreciate the importance of maintaining an active mind."
Stairlifts made for you
All our stairlifts whether straight or curved are customised to suit you and your home so call now to arrange a visit to get your FREE personalised quote!