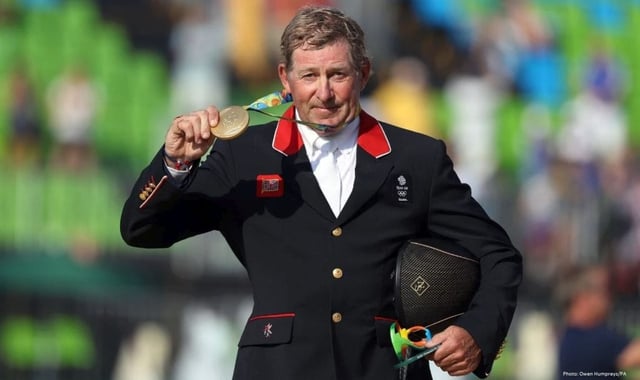 It's hard to not have been inspired by some part of the 2016 Rio Olympics. Even if sports aren't your thing, the dedication, commitment and incredible skill of the competitors was truly remarkable – and if that still didn't get your attention, the jaw-dropping Brazilian setting should have!
What makes the Olympics so special is that it is a celebration of all sports . Over the past few weeks we have marvelled at the strength of the kayakers, the agility of the gymnasts and the precision of the badminton players (to name but a few) and people around the globe have been reminded of the power of sport.
Of course, each and every competitor deserves recognition, but in the UK we are a little biased towards the incredible success of Team GB. The outstanding performance of these athletes means that many are returning from South America as heroes to a whole new generation of sports fans.
However, one member of Team GB really caught our attention here at Stannah: Nick Skelton, the 58 year old showjumper who became Britain's oldest Olympic medallist since 1908 when he rode to gold on 19th August.
Nick's success is proof in itself that age is just a number and that you should not be prevented from pursuing your dreams just because you are growing older. As the old adage goes, 'if at first you don't succeed, then try again' – and that is precisely what Mr Skelton has shown us. He refused to give up and continued to push himself until he achieved what he knew he was capable of and, in doing so, made everyone rethink what people at nearly 60 years old are capable of!
For the fact remains that many people believe that once you have reached 'a certain age', you are no longer able to be as active as you were when you were younger. This simply doesn't have to be the case. Of course, you need to listen to your body and take care of yourself, but with the right support and, perhaps most importantly, the right attitude there is nothing stopping people continuing to be active long into retirement.
This attitude is exactly what Stannah is all about. We know that growing older is not without its challenges, but we are fortunate that nowadays we can be helped to overcome these challenges and still focus our energy on the things that we love. Medicine and technology can achieve remarkable things – but you also need the confidence to accept the changes that happen to your body and adapt accordingly.
This is precisely what Nick Skelton did. What makes his recent victory even more remarkable is the journey that he has taken to reach his position at the top of the Olympic podium. He broke his neck in 2002 and was forced to retire – but within two years he was back on his horse, taking a break only to undergo a hip replacement in time for him to participate in the London 2012 Olympics (where, incidentally, he won a team gold).
So every time you start to feel like age is catching up with you, think again. Re-assess, and look for solutions rather than obstacles. Continue to push yourself and have great fun doing so. Growing older is an adventure, so make the most of it!
Stairlifts made for you
All our stairlifts whether straight or curved are customised to suit you and your home so call now to arrange a visit to get your FREE personalised quote!