As part of our regular Silver Census series - which seeks to offer a finger on the pulse of the thoughts of the UK's over 65s - we asked about social media; what platforms they were using, how they were accessing them, how long they were spending on them and why?
The findings from the research were very interesting. Nationally, three in five (61%) over 65s are using the social network website Facebook, with one-third (32%) using the video sharing site YouTube, and one in five (22%) using instant messaging service, WhatsApp.
Of those who took part in the survey, 19% said that they spend between 16 and 30 minutes per day on social media, with one in ten (11%) spending more than an hour on social media sites in a typical day.
The most popular devices for older people to access social media are a personal computer or laptop with 44%, compared to one-third (34%) using a tablet and just under two in ten (18%) using a smartphone.
We were keen to find out why they use social media and the majority (61%) said it was to keep in touch with friends and family, while one in ten (11%) said they use it to keep up to date with news and current affairs.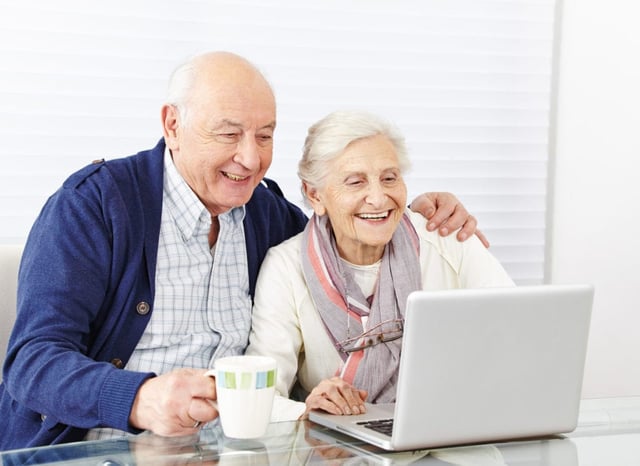 It's clear to see that the popularity of social media transcends the generations, with older people making the most of the technology available, especially to keep in touch with family and friends or update themselves with the latest news. We know that the over 65s can be at risk of loneliness, so having other ways of keeping in touch with the people closest to them is very important.
It is encouraging that this study shows that retired people are keeping up to speed with new technology, which in turn can help to keep their minds active and encourage them to learn new skills. There's no reason why older people can't continue to keep ahead of the technology curve, benefitting from the positive experience that being part of social networks can offer.
Stairlifts made for you
All our stairlifts whether straight or curved are customised to suit you and your home so call now to arrange a visit to get your FREE personalised quote!