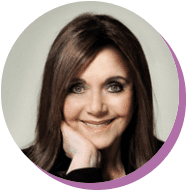 Written by Dr Miriam Stoppard OBE
Dr Miriam Stoppard has spent many years as a TV doctor including having her own show for 15 years - as well as authoring over 80 books and writing columns for the Daily Mirror. As Health and Wellbeing Advisor for Stannah, given her trusted advice we have invited her to help to answer your health-related questions during Covid-19.
Question: My husband and I are in our early 70s and are self-isolating and missing seeing our family. My question is about my husband who has Parkinson's and the medication he has to take. As well as his treatment for Parkinson's, he also takes steroid tablets. Is he more at risk because of this?
Answer: As people who are over 70, I'm glad that you're self-isolating - though I know it must be tough for you not to be able to see your family and your grandchildren. Still, you can always "meet up" with them on social media, Skype or FaceTime. If I were you, I should try to do this two or three times a week as it's good for your mental health and stops you feeling alone. It keeps you connected.
I'm afraid that Parkinson's does make your husband vulnerable. The fact that he's taking steroid tablets by mouth can weaken the immune system and that would make him more susceptible to the virus. It would also mean that should he become ill with the virus his steroid medication would have to be increased in order to help his body to cope with the infection.
Therefore hospital admission would be essential. If he gets any coronavirus symptoms – high temperature, sore throat, cough, shortness of breath, call NHS 111. Inform members of your close family so that they're on the alert about your husband's condition.

Stairlifts made for you
All our stairlifts whether straight or curved are customised to suit you and your home so call now to arrange a visit to get your FREE personalised quote!