Some of our most loved actors were born in 1949, or earlier. These British legends of both the big and small screen, will remain national treasures in film and television history.
With the BFI London Film Festival coming to an end, and a whole host of new films about to take over our cinemas, we celebrate 12 of the greatest actors over 70 and remember some of their most celebrated roles, that you can enjoy with the whole family.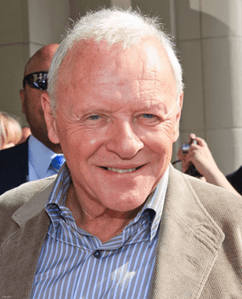 Sir Anthony Hopkins
Hopkins is a Welsh actor, director and producer whose career first began in the late 1950s as a stage manager for the Northern Theatre Company. 1992 was a big year for the actor with winning an Academy Award for Best Actor, then being knighted by Queen Elizabeth II for his service to the arts. When he is not in front of the camera, Tony (as he apparently prefers to be named), enjoys painting and playing the piano.
Film recommendation: 'Thor'
Did you know? When Anthony was 15, he met legendary actor Richard Burton, who inspired him to enrol at the College of Music and Drama in Cardiff.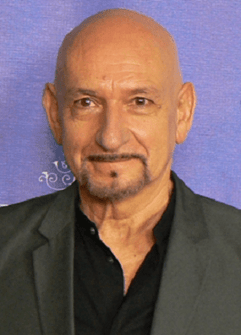 Sir Ben Kingsley
Kingsley studied at the De La Salle College in Salford, which later became home to the Ben Kingsley Theatre. He is an English actor with a career spanning over 50 years, initially focussing on theatre roles and later making the transition into television and film roles.
Film recommendation: 'The Jungle Book'
Did you know? Sir Ben found fame as Mahatma Gandhi in the Academy Award winning film 'Gandhi' in 1982. To prepare for this role, he adopted Gandhi's habits of practising yoga and eating a vegetarian diet.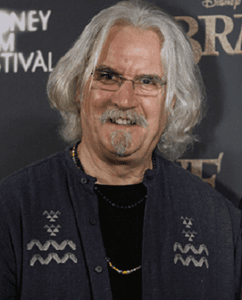 Sir Billy Connolly
Connolly is a natural storyteller. As well as being known for his stand-up comedy, presenting and musician roles, the Scottish actor has 71 credits under his belt. And fun fact, his Scottish nickname is "The Big Yin".
Film recommendation: 'The Hobbit: The Battle of the Five Armies'
Did you know? In the film 'Quartet', Billy Connolly plays Wilf who lives in a home for retired opera singers. Wilf, who has a real zest for life, is seen riding on a Stannah stairlift!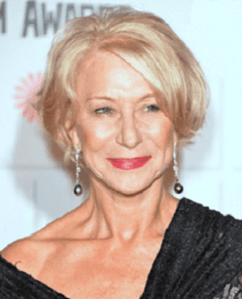 Dame Helen Mirren
Often referred to as "the Queen of British acting", Helen began her acting career with the Royal Shakespeare Company and is one of the few performers who has achieved the triple crown of acting which includes winning an Academy Award, an Emmy Award and a Tony Award.
Film recommendation: 'Calendar Girls'
Did you know? Dame Helen has played a queen six different times over her career. Most notable was her role as Queen Elizabeth II in 2006 in 'The Queen', for which she won an Oscar, a Golden Globe, a BAFTA and a SAG Award. The Queen herself stated that it was one of her favourite films of that year. Helen's royal connections go way back – her maternal grandfather was Queen Victoria's butcher!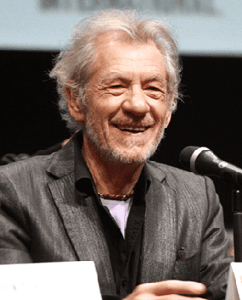 Sir Ian McKellen
Sir Ian, known to millions as Gandalf in the 'Lord of the Rings' and 'Hobbit' films, is a BAFTA winning star of stage, screen – and pantomime! In addition to being a longstanding LGBT campaigner, McKellen is a supporter of the charity, Age UK.
Film recommendation: 'Lord of the Rings'
Did you know? He has a tattoo of the Elvish number nine, written using J.R.R. Tolkein's constructed script of Tengwar on his shoulder, in reference to his involvement in the 'Lord of the Rings' and the fact his character was one of nine companions of the Fellowship of the Ring.
Dame Julie Andrews
Soprano and musical film and theatre legend. Andrews won her first film accolade for her starring role as 'Mary Poppins' in 1964. With her trademark honesty and wit, Dame Julie has remained in the nation's heart for over 60 years.
Film recommendation: 'The Sound of Music'
Did you know? Out of fear that she'd be typecast for nanny roles after starring as Mary Poppins, Dame Julie almost didn't take the role of Maria in 'The Sound of Music'. If she didn't accept, it would have gone to Grace Kelly or Doris Day.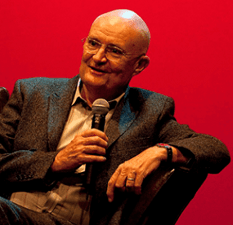 Jim Broadbent
He is one of our most versatile character actors who began his career on stage performing with the Royal National Theatre and Royal Shakespeare Company. He is an Academy, BAFTA, Golden Globe award-winning national treasure. Broadbent's personal passions include woodcarving and he has previously supported dementia related initiatives.
Film recommendation: 'The Chronicles of Narnia' series
Did you know? In the early 1980s, Jim was approached to play Derek Trotter in the BBC sitcom 'Only Fools and Horses' – the role went to David Jason instead.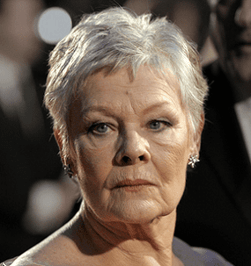 Dame Judi Dench
Dench made her professional debut in 1957 with the Old Vic Company. The veteran actress often speaks about how she won't let her age stop her from enjoying life and this continues to shine through in her many acting roles, whether it be on stage, on the silver screen or on our televisions.
Film recommendation: 'Skyfall'
Did you know? 1998 film 'Shakespeare in Love' saw Judi play Queen Elizabeth I in four scenes that spanned just eight minutes. Her royal role was the second shortest performance to win an Oscar.
Dame Maggie Smith
One of the world's most distinguished actresses. Maggie's acting career began at the Oxford Playhouse in the 1950s and this year saw her play the Dowager Countess in the feature length film of the TV drama series, 'Downton Abbey.' In between, she has jam-packed her acting career with so many cherished roles.
Film recommendation: 'Hook'
Did you know? While filming 'Harry Potter and the Half-Blood Prince', Dame Maggie was undergoing chemotherapy for breast cancer. Despite this, she was determined to finish filming and thankfully made a full recovery.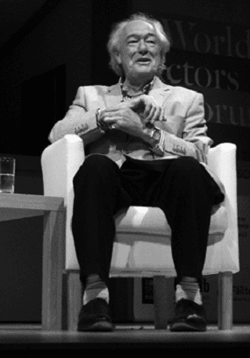 Michael Gambon
Gambon is an Irish actor, highly respected for his work in theatre, television and film. He trained under Laurence Olivier and was nicknamed 'The Great Gambon' by fellow actor and mentor, Ralph Richardson. We all know and love him most for portraying Professor Albus Dumbledore in the final six 'Harry Potter' films.
Film recommendation: 'The King's Speech'
Did you know? Michael is a qualified private pilot.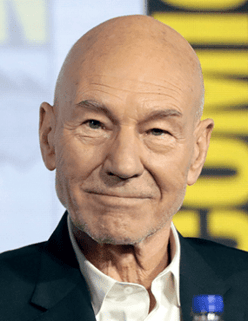 Sir Patrick Stewart
Stewart's acting career spans almost six decades. Beyond his prolific roles, Patrick has participated in numerous charitable campaigns surrounding domestic violence, a subject that he can sadly relate to first-hand after growing up witnessing his father's abuse to his mother. In 2008, he was appointed Emeritus Chancellor of the University of Huddersfield and lectures on the performing arts.
Film recommendations: 'Star Trek' and 'X-Men' series.
Did you know? At the age of 19, Patrick lost his hair due to alopecia – an experience that he found traumatic and made him very shy. For him, acting serves as a means of self-expression.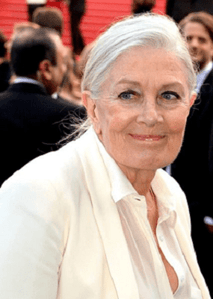 Vanessa Redgrave
A member of the Redgrave family of actors, Vanessa has continued to be a very busy lady throughout her acting career including starring in 35 theatre productions and more than 80 films. She is also known for her political activism, and has been supporting human rights causes since the 1960s.
Film recommendation: 'Letters to Juliet
Did you know? Vanessa's London stage debut and first film role were both opposite her father, Sir Michael Redgrave. Throughout her career, she has worked professionally with all three of her children, both parents, her siblings and one of her nieces.
This year's Silver Census found that spending time with grandchildren brought the most joy to the over 60s. So, as the colder Autumn days set-in why not curl up with the little ones and delight in one of these family classics from some of the most adored British actors of all time.
Stairlifts made for you
All our stairlifts whether straight or curved are customised to suit you and your home so call now to arrange a visit to get your FREE personalised quote!