It goes without saying that the ways to find a new romance in your life have changed, and so have the dating norms you will probably have experienced in your youth.
Whether due to a divorce, the death of a spouse, or an extended period of being single, approaching dating in older years needn't be daunting. In fact, because later in life we have a firm sense of our identity and interests – plus a history of past relationships to draw on – we know better than ever what we want from a potential partner.
If you're looking for love, a fleeting romance or just seeking companionship, then we have four modern approaches to inspire you to meet new people.
Online Dating for Over 50s
In an age increasingly dominated by screens, from shopping to banking, there's no better way to boost your chances in your quest for fun or love than by joining an online dating website. Actually, this has become the go-to method for finding love amongst today's mature generation, as well as the young.
At the touch of a button, a whole world of potential love interests are available. So, now to find the right website for you:
As one of the biggest dating sites in the UK, eHarmony certainly has the widest selection of singles for you to pick from. You will be asked to complete their 'relationship questionnaire'. It's quite extensive and will take a little time to fill out – but the idea is they will be able to introduce you to someone with whom you will really click with. eHarmony will email daily potential match suggestions, eliminating the need to trawl through masses of options.
Lumen
The first dating app specifically designed for over 50s, Lumen focuses on safety and quality. Firstly, every applicant is verified, and each user must feature at least 3 photos on their profile (which in itself must be detailed, for authenticity). Once you're set up and ready, quality conversations are encouraged with longer ice-breaker suggestions available to use to send to someone who catches your eye. Messages will disappear after 72 hours if there's no reply, so you don't have to worry about having a full inbox.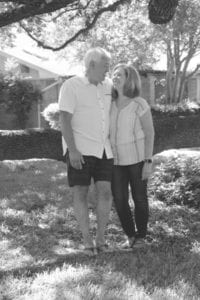 Muddy Matches is the dating site for those who live more of a rural lifestyle, helping you to find someone who loves the great outdoors as much as you do. Also, you can specify whether you're looking for someone to date, or to find a new friend to embark on wonderful long walks in the countryside.
Dating Agencies
If online dating is making you feel a little jaded, or you're bored with seeing the same faces pop up on your app of choice, then try signing up to a dating agency.
With this route, the good news is, following your initial appointment with an experienced professional matchmaker (who will ask you about your interests, hobbies, experiences and of course, what you're looking for in another half), the rest of the work is handed over to the experts. So, no need to create an online profile, and spend time scrolling through potentials as they will do the matching work on your behalf and arrange that important first date.
Some popular agencies, like Avenues Dating, Drawing Down the Moon and Mutual Attraction, cater specifically to women and men over 60 in the UK.
Join A Club
Not thrilled with the idea of either an online dating or signing up to a matchmaking service? You can still meet new people by taking up a hobby or a group activity.
Not only is this a fantastic way to make friends, and meet potential new love interests, but it's also a great way to keep busy, active and engaged in later life.
Each local area has plenty to offer, and there will certainly be something that will tickle your interest. Our favourites include the following:
Arts and Crafts
Book Club
Coffee Morning
Dance Class
Pub Quiz
Rambling Group
Silver Jog
Singles Holidays
There is something very romantic about a holiday, from picturesque landscapes to sunset cocktails – whether it's a staycation or a trip abroad. Travelling as a single still can provide the perfect environment to meet new people, as well as giving you the opportunity to discover interesting places and explore the world, all as part of a like-minded group.
Our sense of adventure doesn't diminish with age. If anything, our inner explorer is even more eager to travel later in life, because we are free of work burdens, financial constraints or the commitment of a young family.
Try Just You, One Traveller or Solos Holidays so an experienced tour manager can take care of all the details, and ensure any mobility challenges you might have are catered for.
Don't Be Nervous
With the right mindset, embracing ways to meet new people, whether for companionship or with a view to finding a long-term partner, dating can be exciting. We've put together some final tips to ensure your dating experiences are happy experiences:
Face your fears
The initial thought of entering the dating world and putting yourself out there can be intimidating, but be confident and have fun with it. It's entirely up to you how much you want to reveal about yourself upfront and how much time you want to dedicate to this – there's no pressure.
Have an open mind
One of the best things about dating later in life is there is less pressure, and more room to be yourself and get to know your partner for who they really are. So have an open mind and consider compatibility above anything else.
Be proactive
Don't wait around for someone to make plans for you. If you want to meet someone for the first time, or to see them again, then just ask. What's the worst that can happen? But, if you're the one being asked and you're not keen, then don't feel you have to answer everyone.
Have realistic expectations
Everyone has their own quirks and flaws, try not to set your expectations unrealistically high in what you're trying to find and let things happen naturally without forcing them. Also be open to the fact it might not work out.
Enjoy yourself
Relish the experience, have fun and don't feel pressured. Casual dating at any time of life can be a huge boost to your self-esteem.
Stairlifts made for you
All our stairlifts whether straight or curved are customised to suit you and your home so call now to arrange a visit to get your FREE personalised quote!