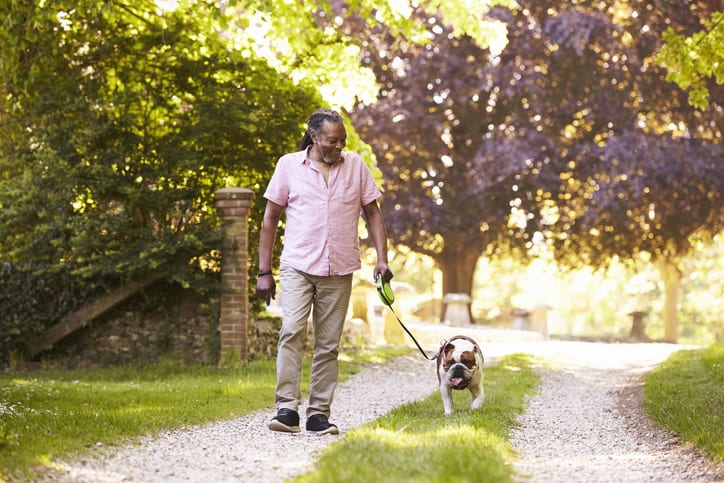 We often hear of the connection between loneliness and the elderly; however, a recent BBC report revealed that young people actually feel the loneliest. So, age doesn't necessarily equate to isolation. And it's perfectly natural to enjoy your own company too! Here are seven reasons why the two million people aged over 75 living alone in the UK are not necessarily lonely:
1. More time for relationships
Older age provides the opportunity for more time to spend with those we love. Therefore, it is important to nurture – or reignite – relationships with friends and family. Not only that, but there are still plenty of chances to find love and companionship in older age with a third of over 70s reporting 'frequent sexual activity'.
2. Loneliness services
Age UK helps to combat loneliness in later life through a befriending service, providing either weekly face-to-face or phone interaction. This offers a tool for the elderly, and especially those who may be house-bound or without companions, more regular social interaction. The internet is also a way of keeping loneliness at bay, with Stannah research revealing that 32% of the elderly spend more than half an hour on social media each day, either to entertain themselves or to keep in contact with people.
3. Social activities
Loneliness can be as harmful for our health as smoking 15 cigarettes a day, so it must be taken just as seriously. To help prevent this, there are plenty of resources across the country which the older generation have access to, such as friendship centres run by Age UK, and walking football, which boasts social and physical health benefits.
4. Pursue new hobbies
Retirement offers an exciting opportunity to pursue a new hobby or learn a new skill, from embroidery to dancing or bowling! It's a privilege to have more time than ever to take in part in activities you love, or have always wanted to try, while meeting like-minded people in the process. Discovering a new talent can also be a real confidence booster. For example, why not be like Susan Sarandon and join a ping pong club?
5. Pets as companions
It is not possible for everyone, but often as we get older, we have more time to look after pets – with owning a pet being a proven way of combatting loneliness and promoting happiness. Having a pet later on in life provides plenty of company and love to those living alone, with dogs in particular helping to combat feelings of loneliness.
6. Improved sense of purpose
Working life doesn't always offer the flexibility to give back to the community. In retirement however, volunteering can prove a rewarding activity and chance to help those needing support – whether it's cooking to feed the homeless, or knitting clothes for children abroad.
7.Attending places of worship
Seniors often have more of an affiliation with a place of worship. Attending religious services can be uplifting and make seasonal celebrations all the more magical. Religious centres offer a real sense of community spirit, so make for a worthwhile social activity too.
Loneliness can strike anyone, at any age. But knowing where to turn to when we feel alone is important. Don't forget to give back, too – reaching out to people both close to you, and those you have lost touch with, may brighten their day as well as yours.
Stairlifts made for you
All our stairlifts whether straight or curved are customised to suit you and your home so call now to arrange a visit to get your FREE personalised quote!