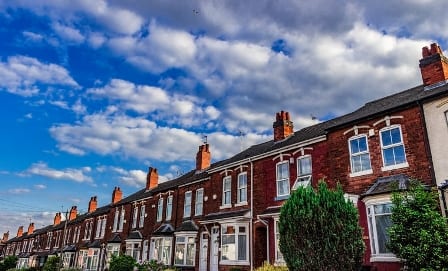 As we age, we may feel inclined to downsize our homes. It often feels the practical thing to do in the face of declining mobility. Over half (65%) of the nation's over-65s are considering a bungalow as their next property move, so the reported shortage may cause worry. Uprooting to a smaller property however isn't always the solution.
It's natural to feel emotionally attached to a home, especially if you've lived there for years and have treasured family memories. So, adapting it could be the answer.
Think ahead
It's easy to take good health, and moving freely around the home, for granted. Equipment and adaptations can seem unappealing, so are often installed at times of crisis, when it's too late. Being proactive now may prevent problems later.
A readily adapted home may mean a quicker discharge from hospital, with prompt installation proven to reduce the number of falls a person has (and so the cost on the NHS and social services). Falls can be devastating in terms of a person's health and morbidity.
So, if you are undertaking building work on your home, why not consider your future needs? Even if you don't wish to proceed now, seeking advice or information and knowing where to source products will benefit you later. Let's not forget the financial aspect – home adaptations cost significantly less than residential care.
Up sticks, or stick with it?
If you're experiencing physical or cognitive difficulties (for example; weakening vision, memory loss or declining strength), managing personal care tasks like dressing, or domestic jobs like cooking, can prove problematic. Even navigating around the house can be challenging. Equally, if family and/or friends live far away, moving might make sense, but it may not always feel right. The upheaval of moving can be stressful and it can compromise your independence. Rather, familiarity can keep cognitive challenges like dementia at bay, or help those suffering to continue to function well.
It is important to never feel forced to move against your will. The best outcome is achieved when you and those around you work together in the decision-making process, focussing on your personal goals. Sit together with the aim of resolving any difficulties you are facing. Getting independent advice may help you reach an objective decision if opinions differ.
Moving myths
Bungalow moves are often triggered by the misconception that stairs are the biggest obstacle to old age, unable to be overcome without significant cost and disruption. But bungalows can still have accessibility problems. It's important to bear in mind wider considerations like local facilities and the environment – is the property on a hill, for instance? Is public transport close and frequent? A move may be more isolating without good friends and neighbours nearby. Making your existing home a 'forever' home can be a comforting, less disruptive way of living.
Here are our top tips for updating your home to better meet your ageing needs:
1. Rails
Manoeuvring around the home in older age can take time and cause frustration. Grab rails and hand rails can facilitate this, and can be installed near potential slip zones like doors, stairs, toilets, baths and showers. Grab rails are now available in a wider range of styles to better complement home décor.
2. Light
Good lighting is crucial, because with age comes changes in our eyesight and visual acuity. Ensure staircases are well lit, with contrasting strips on steps, to lower the risk of falling. Light also ensures we spot objects like rugs, cables and even pets that cross our paths.
3. Accessibility
Stairs can seem an obstacle to mobility, but installing a stairlift means you can stay in your multi-story family home and travel between rooms without worry. Purchasing a trolley to transport belongings around the house could also help.
Raising the height of electrical sockets, along with asking a plumber to install a toilet plinth and a level access shower can also make domestic and personal care tasks easier.
4. Look inside and out
It's as important to consider what's outside your home, as in. For example, do you have raised curbs or an uneven garden? You could consider installing external lighting and a graded path to your front door to replace steps for example. While gardening is a pleasurable pastime for many retired people, it may become too physically intensive. Why not hire a gardener to keep it looking lovely? Or opt for plants in the windowsill which are lower maintenance.
5. De-clutter
Rugs are well-known for being trip hazards, so ensure they're stuck down properly or simply remove them. Clutter, trailing cords, slippery floors and door thresholds also pose a risk. Some gas appliances can be dangerous if the homeowner forgets to switch them off, so check if they have an automatic gas cut off. Also consider the type of glazing in glass doors – safety glass is more protective in the face of a fall.
There are plenty of options to assist home life in older age, without the emotional, financial and geographical implications of moving. So, forget finding somewhere new – now's the time to future-proof your forever home.
Stairlifts made for you
All our stairlifts whether straight or curved are customised to suit you and your home so call now to arrange a visit to get your FREE personalised quote!