To us at Stannah, the 5th November is one of the highlights of our year! And we're not alone… children absolutely adore fireworks night, so here are a few tips from us to make sure that you don't miss out on any of the fun: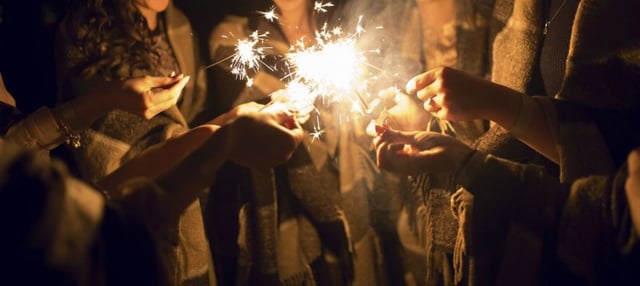 1. Build a bonfire
If you live in a city, this one might be a bit tricky… but if you are based in the countryside this is a fantastic way to not only have fun but also, on a more practical level, keep warm! The grandkids love a chance to huddle around the fire and maybe even toast some marshmallows!
2. Make your very own Guy Fawkes
This is more than a chance to teach the little ones about where Guy Fawkes Night has come from; it's also a chance to get creative and make your very own Guy to go on top of the bonfire! Everyone can get involved and if there are lots of you, you can turn it into a competition to see who can make the most convincing one!
3. Toffee apples
Every day worth celebrating should be accompanied with a sweet treat. You've got cakes on birthdays and mince pies at Christmas… and toffee apples on Fireworks Night! So whether you're making your own or buying them, make sure you've got plenty to go around as they're always popular!
4. Sparkle!
Sparklers are an absolute essential for Fireworks night! Have fun scrawling your name through the air or write messages to your friends. Children go mad for them- but make sure to keep a close eye on them to avoid any mishaps.
5. Watch a firework's display
This is, of course, the main event. Whether it's a DIY one at home or a public spectacle – or even if it's just peeking out the window and marvelling as the sky lights up – fireworks are an absolute must. Little ones will be excited by the bangs and the colours, so make sure they get the best view!
Don't forget to buy your fireworks from a reputable dealer, follow instructions, keep pets indoors and follow the firework code! Further reading: http://www.rospa.com/home-safety/advice/fireworks-safety/
Stairlifts made for you
All our stairlifts whether straight or curved are customised to suit you and your home so call now to arrange a visit to get your FREE personalised quote!