Our inspirational Inclusive Design expert, Vaila Morrison RIBA, shares with us her top picks of technology to introduce throughout the home to adopt a more inclusive home lifestyle and care for the loved ones around you.
My biggest passion is finding ways to make our homes and day to day lives easier for ourselves and more inclusive for our family and friends. So, in addition to design features in home planning, I love coming across products that help you to keep on being you.
Recently I've been fascinated with all the amazing home tech products now available – some of which, at first glance, don't shout inclusivity. It fills me with joy when I find a product designed for a mainstream audience that provides accessibility benefits (sometimes designed, sometimes by happy coincidence) or products designed for specific needs that consider style alongside function.
One of the great benefits of the internet and social media is that tips and less obvious ways of using things can be shared by the people who use them.
Boiling water on tap (literally)
Home adaptation can be difficult, but one great example of a piece of mainstream kitchen tech that at first glance doesn't seem particularly notable in terms of accessibility is a hot water dispenser. This tip was shared by @lifeonwheelsuk using #InclusiveChic (which I co-own as a way to help share and find these types of tips and ideas).
They wrote: "this one cup machine has been a game-changer, so much easier for Mark as he doesn't need to lift the kettle to make a hot drink and fills the mug the right amount. We just use a jug to top it up throughout the day and I always make sure it's full before I go out to make it easier."
If you are refitting your kitchen, a more integrated version of this idea would be to consider installing a boiling water tap. However, the benefit of the stand-alone water dispenser is that it can be moved to a location most accessible, which may not be around the kitchen sink area.
You needn't take a stab in the dark
Around the home, good lighting is always helpful and benefits people with many different types of impairment. There are many ways you can control lighting, from smart systems and apps to more simple analogue timers that you plug directly into the socket.
Motion sensors are quite commonly used for outside lights (for security as well as practicality). These are also a handy solution for spaces like bathrooms, where finding the light switch in the dark can be a challenge (is it a switch on the outside the room or a pull cord inside?).
If you have individual lamps, touch-sensitive controls are fantastic – particularly when used as bedside lighting, so that you don't have to root around for switches in the dark. Large buttons or touch-sensitive bases are much easier for people with dexterity issues to operate independently.
Smart Home Hubs
Alexa, or an Amazon Echo device, is perhaps the best-known smart speaker but other brands have similar products available. These smart speakers are much more than a way to listen to music. It's a virtual home assistant and can provide a means for accessing and controlling your TV, CCTV, heating, lighting and other smart appliances through voice commands.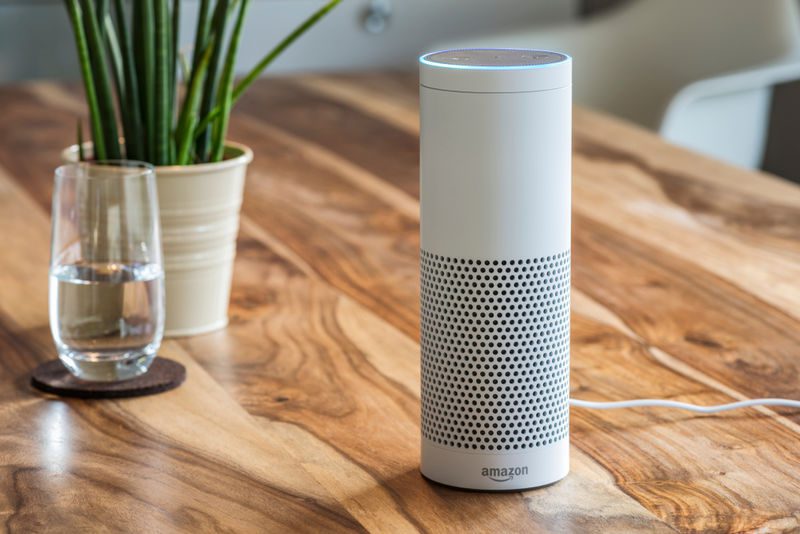 The Amazon Echo has been embraced by many disabled people and the accessibility features are fantastic for making users more independent. For example, Alexa has recently acquired a fabulous 'what am I holding?' function which allows blind and visually impaired people to hold up a product to the camera for Alexa to identify and tell you what it is that you're holding.
Greet your guests before you get up
Pitched as an aide for home security, video doorbells are also invaluable. They let you see (and respond to) someone at the door from your mobile phone wherever you are – even when you're away from home! Security cameras and video doorbells can be connected to smart home hubs like Alexa or Google Assist too.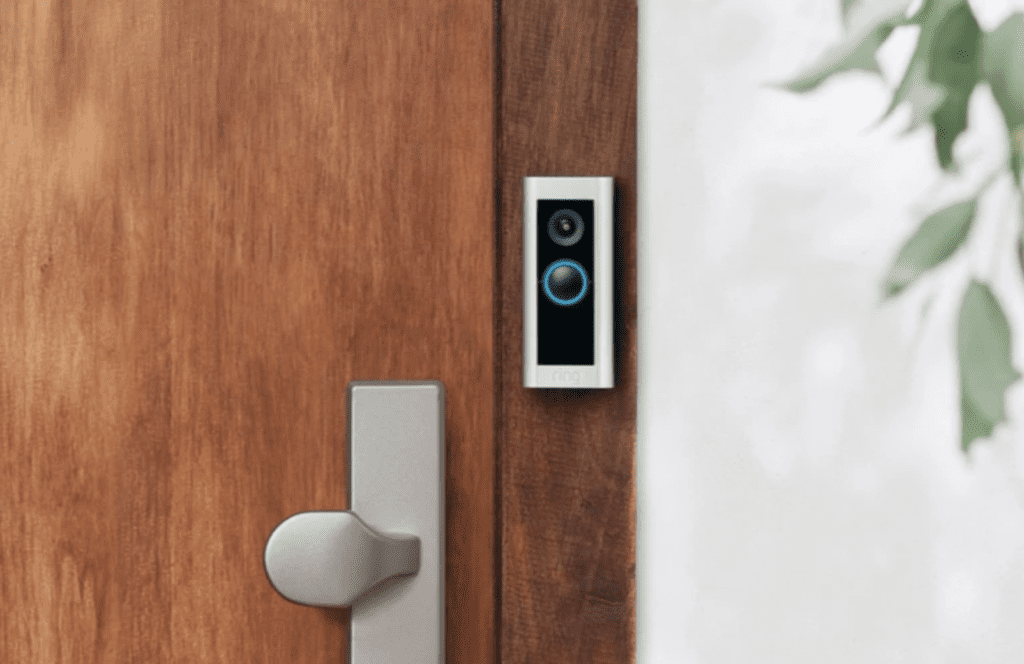 I find the smart doorbell is incredibly helpful when I'm occupied assisting my disabled daughter (or when on a video call) but it would be equally beneficial to anyone who finds it difficult to get to the door quickly.
These doorbells can be fitted by an electrician, or there are battery-operated versions that are much easier to install. Now that these doorbells are a common feature of many front doors, it has the added advantage that it won't stand out as a signal that an 'older' or 'vulnerable' person may live here, as is sometimes the case with adaptive fittings.
Wearable tech
My own most recent tech purchase is a smartwatch. Wearable devices, as well as monitoring health and fitness, keep you more connected, either through a direct mobile connection or by linking to your mobile phone with Bluetooth.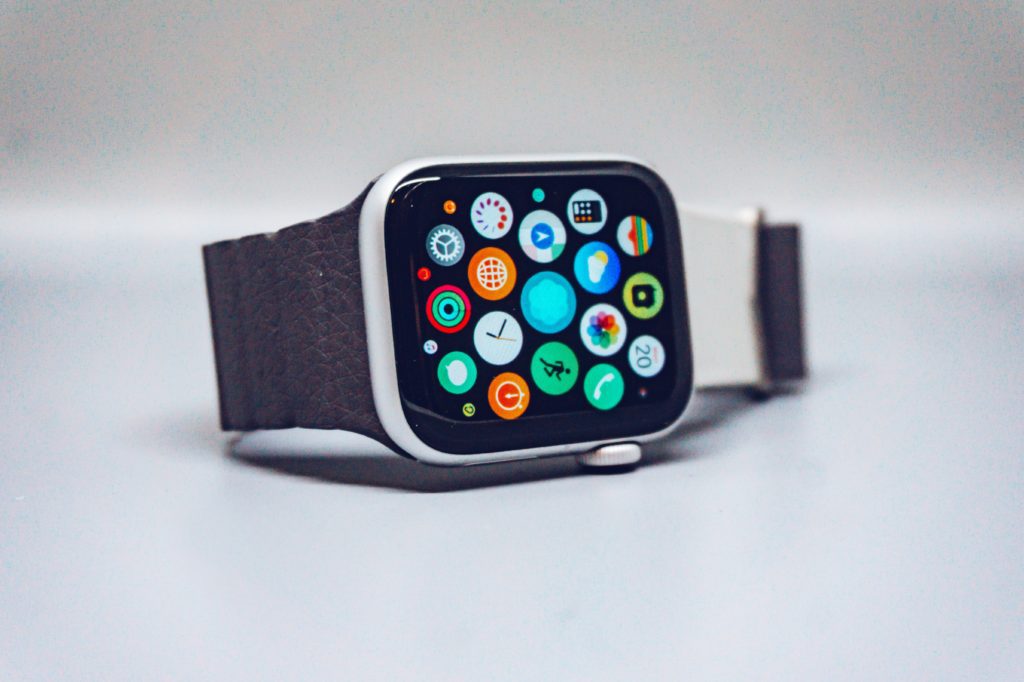 All this 'Star Trek'-like technology can seem intimidating, but many of us already use smartphones and tablets so consider smartwatches no different. This is one reason I chose an Apple Watch. I already have several other Apple products, so, therefore, am familiar with the way the menus and screens work meaning it was easy to set up the connection to my phone.
The selling point for me – which I think makes it a truly assistive piece of tech – is the 'fall alert' function. The watch can tell if you take a hard fall and will ask you if you want to call an emergency number. If you don't respond within a certain time, it will call the number for you. My daughter has high care needs and can't be left alone; this helps to reassure me that help will be called if I were to have an accident when I'm the only adult at home. In style terms, these smartwatches are as far away from panic buttons on a lanyard as you can get but fulfil that same function for getting help if you need it.
The connectivity to your phone from a smartwatch can also allow you to tap into many of the apps you might have on your phone, allowing you to control smart devices like thermostats, lighting, and smart doorbells from your wrist!
Technology is rocketing along at an almost frightening pace, but it can present a world of ever-changing opportunities, from vibrate alarms and voice to text apps (which benefit hearing-impaired people) to the world of audiobooks, text to speech and talking maps to give audio directions (aiding visually impaired people).
It's fabulous to see such improvements in inclusion and accessibility and I hope we'll continue to see more and more in the future! Embrace the change and keep on being you.
Vaila may be an inclusive design specialist, but she's all about style; she proves to us that future-proofing doesn't mean compromising on style and we can all master 'inclusive chic' in our own homes.
Stairlifts made for you
All our stairlifts whether straight or curved are customised to suit you and your home so call now to arrange a visit to get your FREE personalised quote!