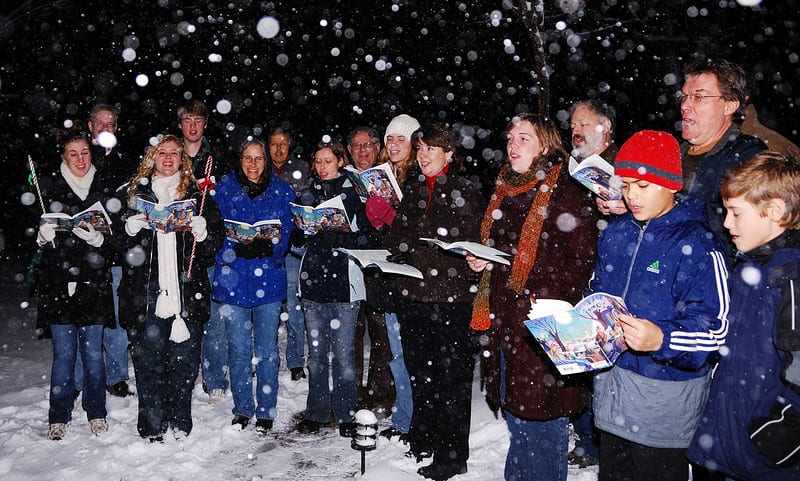 There's nothing more Christmassy than a warm fire and a good old-fashioned sing along to your favourite festive tune! Peruse our rundown of the best songs to sing your heart out to this December – either surrounded by friends or family, or go solo and sing into your hairbrush – whichever takes your fancy…
1. Jingle bells
It would not have been right to start with anything except this much-loved classic that is always guaranteed to get the little ones excited. We dare you to resist bopping around the house with them!
2. Rudolph the red-nosed reindeer
…had a very shiny nose! It wouldn't truly be Christmas without a few 'colourful' renditions of this awesome anthem in honour of Santa's favourite furry friend.
3. Away in a manger
For most people this tune brings back memories of singing your heart out in a school assembly or carol concert! If you're not already word perfect, we would be very surprised.
4. Little donkey
Another carol, another cute Christmas-themed animal takes centre stage. Although not as upbeat as Rudolph's theme, it's still a classic nonetheless!
5. Ding dong merrily on high
This is definitely one to go to town on at a carol concert, especially if the audience are asked to join in! Who doesn't love a good shouting (sorry, singing…) session of GLOOOOO-RIA?
6. Deck the halls
The jolliest Christmas song of them all! Perfect your fa-la-la-la-la's in time for the big day and you're sure to be pitch perfect.
7. The holly and the ivy
We'll forgive you if you don't know the lyrics past the first line, but this old-fashioned song certainly has a tune so catchy that it will stick in your head until next Christmas!
8. Silent night
Guaranteed to conjure up Christmassy thoughts at any time of the year. There's no denying that hearing this waft over the airwaves means you can almost smell the turkey roasting!
9. Once in royal david's city
As the first verse is traditionally sung by a soloist, you may be very familiar with the lyrics if you were the music teacher's favourite at school. If you weren't lucky enough to be the chosen one, however, there's nothing stopping you exercising your vocal chords throughout the rest of this iconic carol!
10. O come all ye faithful
Sometimes nothing can beat a really traditional carol – especially if you're singing your heart out at your local church on Christmas Eve. And good luck trying to get louder when belting out the chorus!
11. Walking in a winter wonderland
The original inspiration for Hyde Park's now iconic Winter Wonderland, surely? With the best use of alliteration in any Christmas song, we'll just about be able to forgive you if you don't know all the lyrics…
12. Twelve days of Christmas
Could we end on anything else? Get ready to attempt to get your maid, lords and rings (amongst other things) in the right order…
Stairlifts made for you
All our stairlifts whether straight or curved are customised to suit you and your home so call now to arrange a visit to get your FREE personalised quote!