Family-run British firm Stannah has been endorsed as a 'Which? Trusted trader' following an assessment and inspection of its stairlift installation business. The accolade reflects Stannah's commitment to dependable, first-rate customer service.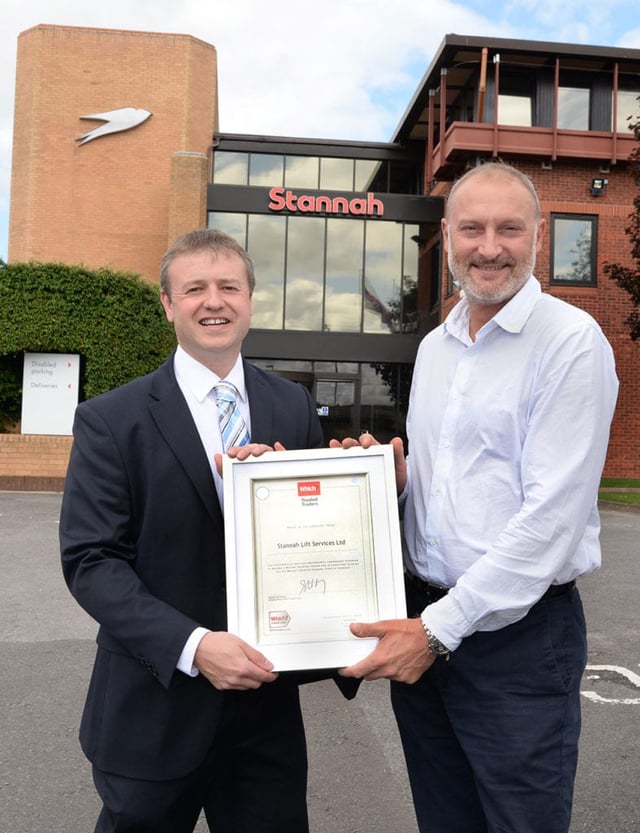 Which? Trusted Traders, which is run by the independent consumer body Which?, is an endorsement scheme designed to help consumers find local endorsed traders they can rely on.
Under the Which? Trusted Traders scheme, Trading Standards trained officers conduct face-to-face assessments, including business credit reports, business process procedures, customer service and complaint handling procedures and seek feedback from past customers. Due to the stringent demands of the assessment, one in four applicants don't secure the coveted endorsement.
Stannah is the only national stairlift installer to have so far gained this prestigious endorsement.
Stephen McCluskey, Managing Director at Which? Trusted Traders, said: "All consumers are likely to need the services of a trader at some point in their lives but many feel nervous about hiring a stranger and worry they will be ripped off. By choosing a firm endorsed by Which? Trusted Traders, consumers can be confident in the service they'll receive."
Patrick Stannah, managing director of Stannah Stairlifts, said: "We are thrilled to receive this quality assurance from Which? Trusted Traders because it will give our customers even greater confidence in choosing us.
"Excellent customer service is at the heart of our business philosophy and we prioritise reliability and trustworthiness.
"We look forward to continuing to work alongside Which? Trusted Traders."
A survey by Which?, released earlier this year, revealed that Stannah was one of the best stairlift brands with an impressive customer score of 74 per cent, based on votes from more than 200 of their customers.
Stairlifts made for you
All our stairlifts whether straight or curved are customised to suit you and your home so call now to arrange a visit to get your FREE personalised quote!