Social care report unearths £625m savings for British taxpayers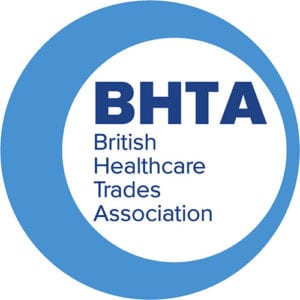 A new report has revealed that a staggering £625m of taxpayers' money could be saved if more appropriate provision was made for people needing home adaptations. The report's authors presented the findings to leading parliamentarians and industry figures in Parliament this morning.
The report was produced by the LSE (London School of Economics) Personal Social Services Research Unit. It found that for every £1 spent on adaptive technologies there could be a net saving to the taxpayer of £1.10 – equating to an annual potential saving of £1,101 per person per year if the government puts aids and adaptations at the heart of its adult social care reforms.
The Government estimates that over half a million people (568,000) over sixty require an adaptation to their home . If the Government were to meet this need, it would deliver a saving of £625m.
The report is the result of a detailed investigation into the case for aids and adaptations as a core component of Britain's future social care mix. The research examined both quantitative savings related to reduced falls, hospitalisation and operations, and qualitative savings related to confidence and quality of life.
The report Building a business case for investing in adaptive technologies in England makes a clear commercial case for government putting preventative care at the heart of its healthcare policies.
The briefing was sponsored by Anne McGuire MP, chaired by Lord Rennard and industry representatives included Mike Lord of the British Healthcare Trades Association (BHTA), Patrick Stannah and Angus Long. The event focussed on the vital role played by adaptations and mobility equipment in allowing people to live independently in their own homes as well as potential savings to taxpayers that result from the provision of home adaptations.
The BHTA have made three core recommendations to government in light of the report's findings:
Prioritise the preventative role of aids and adaptations in forthcoming social care reform.
Increase investment in the Disabled Facilities Grant to enable longer term savings to be made to the public purse
Ensure local Health and Wellbeing Boards quantify unmet need for aids and adaptations in their area and have a clear plan to provide for it.
Mike Lord, of the BHTA, said that: "Social care is a ticking demographic time bomb – but one that can be diffused. With low cost adaptations such as grab rails or stairlifts, people retain the dignity and quality of independent living while significantly cutting costs. This is a win-win situation; we urge politicians to ensure it is at the heart of social care reform."
Patrick Stannah, joint managing director, Stannah Lift Services, commented: "The Adult Social Care system is unsustainable and is struggling to deliver. We are now facing a crisis situation, with the shortfall only projected to get worse and worse.
"As the Government considers the draft Social Care Bill, it is vital that it invests in prevention and unlocks the savings identified in this report. Investing in prevention delivers a better deal for older people and a better deal for taxpayers."
Stairlifts made for you
All our stairlifts whether straight or curved are customised to suit you and your home so call now to arrange a visit to get your FREE personalised quote!