Financial pain is worse than a year ago
Pensioners feel less financially secure than 12 months ago despite the improving economy, a YouGov poll of Britain of over 65s shows.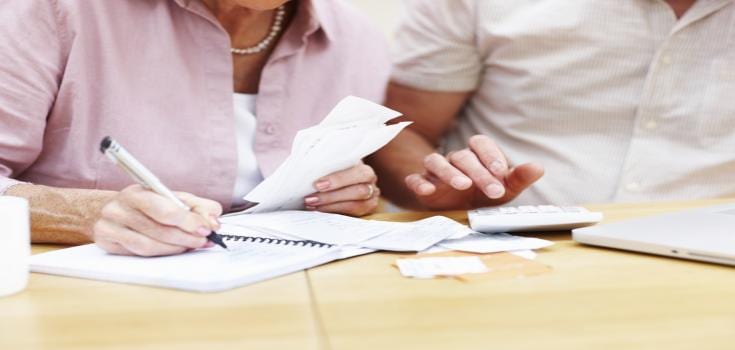 The nationwide survey of those aged 65 and over – commissioned by Stannah – reveals 33% feel less financially secure than in February 2013, when unemployment and growth were substantially weaker.
Pensioners are more worried than ever about having enough money to live on in the later years of their retirement – with nearly half (47%) saying it is a concern compared to 39%* in March 2013.
Many blame continued low interest rates, which recently marked their fifth year at the unprecedented low of 0.5%, with two thirds (67%) saying poor interest rate returns have made life uncomfortable. 41% are having to live more frugally as a result.
Ahead of the Chancellor's Budget, the figures will fuel Opposition claims that the rise in GDP and fall in unemployment is failing to have a material impact on ordinary people.
The Stannah Silver Census, commissioned by world leading British manufacturer Stannah, questioned 1,000 adults over 65, to provide a finger on the pulse of an oft-overlooked segment of British society.
The research also shows over one quarter (27%) of pensioners are concerned about becoming a financial burden to their family as they get older.
Patrick Stannah, joint managing director of Stannah Lift Services, said:
"Whilst the overall performance of the economy is improving, it is clear a large proportion of Britain's older people don't feel they are benefiting."
"The cost of living and low interest rates are forcing these vulnerable people to cut back at a time when their benefits are under threat and social care provision is being scaled back."
"Ahead of the Budget, the Chancellor must bear this in mind – and do all he can to ensure the economic recovery benefits Britain's 10 million over 65s."
Stairlifts made for you
All our stairlifts whether straight or curved are customised to suit you and your home so call now to arrange a visit to get your FREE personalised quote!