There's a new name on the Walworth Industrial Park and a lot to celebrate.
Global Upholstery Solutions (GUS) comes under the Stannah Group umbrella, but has big ambitions of its own too. A bespoke upholstery company GUS has a skilled workforce of thirty with big plans to grow.
After weeks of intense activity refurbishing the premises and fitting it out for production, GUS opened its doors to customers, colleagues and VIPs to celebrate the launch of this new venture. The company will produce all the upholstery for Stannah Stairlifts, develop new designs for production and complete bespoke designs at customers' request. They already refurbish all types of seating for offices and are looking to develop up to 50% of the business to come from theatres, pubs and restaurants - and will take on special projects too.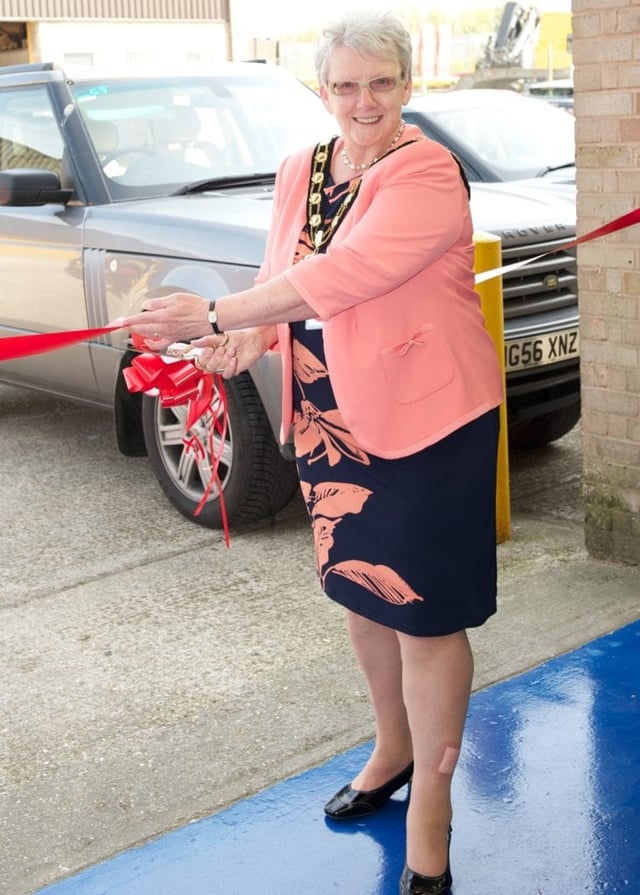 General Manager Lee Ness extended a warm welcome to around seventy guests and commented:
'I am extremely proud to be here today with our production line and team ready for business. I could not have achieved it without an army of supporters from Stannah, an amazing new staff, the brilliant assistance of our fit-out team and the Stannah premises team. We wouldn't be here at all if the Stannah family had not supported all our ideas along the way and trained us to work as a team for the good of all. In the 4 months since my appointment we have found premises, set up and are piloting a new production system and been determined to make our business sustainable throughout. We have started out the way we mean to go on, with zero landfill. Our ambitions are to grow our orders and our team and train apprentices. We can't wait to grow our reputation too.'
Stannah Group Managing Director, Jon Stannah, added:
'Lee has been with the Stannah Group for 22 years. He has grabbed this opportunity, passionately working many, many hours to ensure everything was ready for today and for the future. We have purchased the manufacturing operation from our previous supplier and when the stairlift team suggested this move to me they caught me at just the right time. I had previously watched a television programme about Aston Martin and how the company had brought their upholstery function in-house stating they realised this aspect of the finished car was extremely important to their customers. So, I said 'yes' and here we are today. I look forward to watching the business grow and am delighted to support Lee and his team along the way. Congratulations to you all.'
Jon Stannah then called upon The Worshipful the Mayor of Test Valley, Councillor Iris Anderson to officially declare GUS open for business. In addition the Mayor pointed out that her term of office ends on 11th May when she will return to her council role. Her ward includes the Walworth area so this was a fitting visit for her and, of course, good news for Andover as a whole.
With official proceedings complete guests stayed to enjoy an impressive buffet and tour the production line to learn a little more about Global Upholstery Solutions.
Stairlifts made for you
All our stairlifts whether straight or curved are customised to suit you and your home so call now to arrange a visit to get your FREE personalised quote!