Now that lockdown has lifted, summer 2021 is the season of the 'staycation'. Whether you fancy a family holiday, romantic retreat or solo sightseeing, there are plenty of delightful destinations right on the doorstep.
Explore the best that Britain has to offer, courtesy of our pick of hidden gems that give you a taste of what it is like to be abroad – from Greek-inspired amphitheatres to white sandy beaches.
1. Minack Theatre, Cornwall
Enjoy a traditional theatre experience overlooking the Atlantic Ocean.
Go (Ancient) Greek at Cornwall's open-air Minack Theatre set into a granite clifftop just outside of Porthcurno, Penzance, this authentic amphitheatre was built by an extraordinary woman named Rowena Cade from 1932 onwards.
Listed as one of the world's most spectacular theatres, this venue resembles the likes of Italy's Teatro Antico di Taormina. Visitors are welcome to look around for just £7.50 or enjoy a summer of live performance and music, with accessible viewing platforms also available to book. Nestled near a plethora of holiday homes and beaches aplenty, culture meets coast in Cornwall.
2. High Force, Durham
Experience a breath-taking waterfall to rival Rainbow Falls in Yosemite.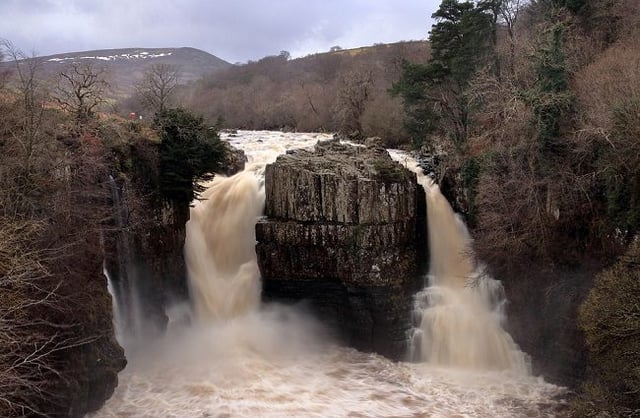 At High Force waterfall in Durham, visitors can enjoy stunning views and woodland walks while exploring the banks of the River Tees. The origins of the waterfall and surrounding areas date back as far as 300 million years! The spectacular 21-metre drop into the plunge pool below is just a small part of the river's epic journey through the Pennines but plays host to one of the most incredible views that Britain has to offer.
While visiting this natural spectacle, feast your eyes upon a variety of wildlife; deer, rabbits, ferns and colossal trees are just a few of the beauties to be seen during the trip. With such an impressive waterfall in the heart of the country, sate your dreams of visiting America's great waterfalls closer to home.
The waterfall can be found at the end of a well-maintained pathway. Although there are steps to reach the very top, the view from the path is equally enchanting and entry costs only £2.00 (but must be booked in advance).
3. Dunrobin Castle, Scottish Highlands
Live out your period French fantasies with this stunning regal Scottish castle.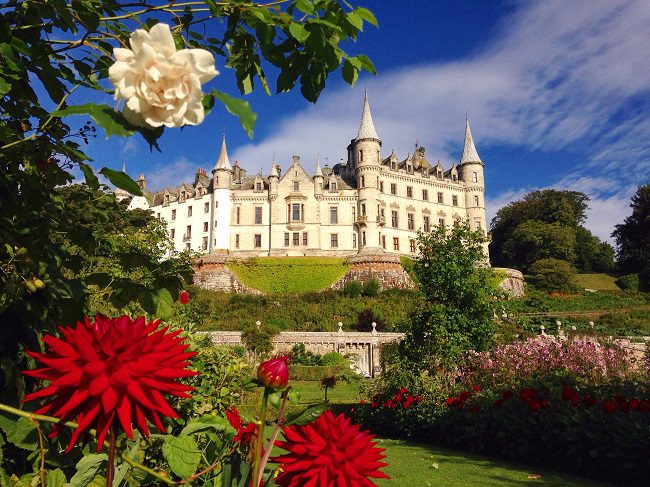 With fantastic travel links and charming views across the Scottish hills, Dunrobin Castle boasts an impressive 189 rooms, making it the largest great house in the Northern Highlands. Situated in Sutherland and with its own train station, the castle's conical spires give it all the flair and aesthetic of a stately French chateau. Its origins date back to the Middle Ages, but the property was largely remodelled by Westminster architect Sir Charles Berry in the mid-1800s.
Open daily between May and October, the venue also offers afternoon tea and dinners in the Tea Room, making it an ideal day-trip destination during your Scottish Highland staycation. The castle's gardens, inspired by the Palace of Versailles in Paris, remain largely the same as they were 150 years ago. Throughout the grounds, plants from as far away as South America can be found. Though wheelchair access cannot be guaranteed for every room in the castle, the venue encourages those with limited mobility to get in touch before visiting. Tickets start at £7.50, though a family ticket (including two adults and up to three children) can be purchased for £36.50 and booked directly online.
4. Portmeirion, North Wales
A rainbow retreat offering a taste of the Italian coast without the need to cross any oceans.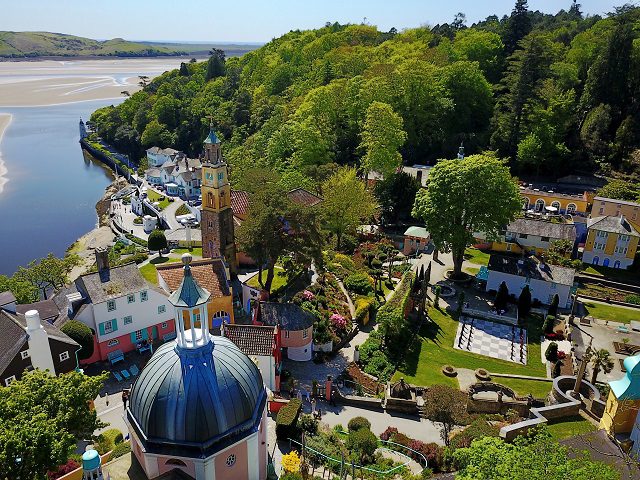 Built in the 1900s, Portmeirion in North Wales was designed in the style of an Italianate village. Complete with sandy beaches and boutique souvenir shops, your loved ones back home will truly believe you've been sunning on the Mediterranean coast. The village is home to exotic plants and woodland areas, plus has served as the location for many television and film productions (often depicting Italian locations). Despite appearing to be the spitting image of Portofino, Italy, Portmeirion's architect Sir Clough Williams-Ellis denied any connection between the two twin villages.
Unwind in Italian-inspired luxury at Portmeirion's central hotel or self-catered cottages. If you would prefer a day excursion to Portmeirion, booking online in advance is essential, with special admission rates on offer for families depending on party size. The village is dedicated to accessibility, even providing an Access Plan for guests with limited mobility.
5. Tresco Island, Isles of Scilly
Enjoy idyllic island life, blue seas and white sands at exotic Tresco Island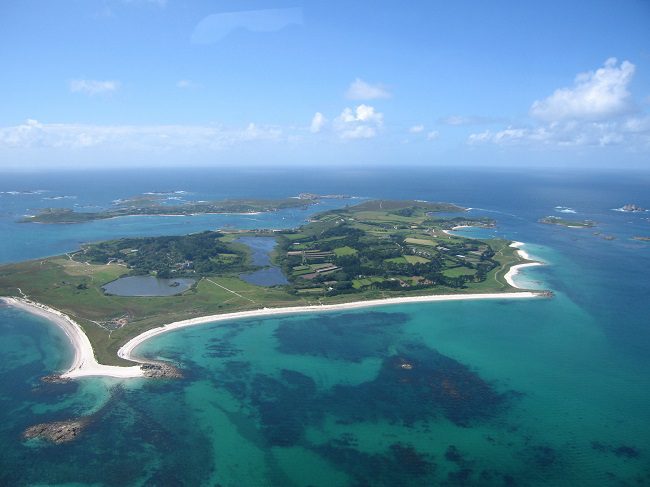 Family-owned Tresco Island, located just a stone's throw from the coast of Cornwall, is the definition of unspoilt, sub-tropical beauty. Accessible by boat, plane or helicopter, the island is the second largest of the Isles of Scilly; on Tresco, visitors are as close to 'abroad' as possible without leaving the United Kingdom. The wildlife is a wonder to behold, with many of the first British sightings (including several significant birds of prey) taking place in Tresco. Look out for red squirrels while visiting; these adorable animals were introduced to the island in 2012. The incredible creatures you'll see are reminiscent of those housed in the exotic gardens of Monaco, France.
With roots dating back to the 12th century, Tresco boasts a rich history despite the island's small size. Guests can explore the vast sand dunes, gardens, and wetland areas. With picturesque beaches and cocktails inspired by the island itself, Tresco is an unforgettable retreat for the entire family to enjoy, with special support ready to be provided for those with limited mobility upon request from the Island Office.
These international-inspired UK staycations are a refreshing reminder that a holiday closer to home is just as special as plans involving a passport and plane. Keep exploring and keep on being you.
Stairlifts made for you
All our stairlifts whether straight or curved are customised to suit you and your home so call now to arrange a visit to get your FREE personalised quote!