Apprenticeships have recently been put back in the spotlight as the Government pushes for more options for young people leaving full-time education. As a alternative to university, an apprenticeship is for some the ideal way to become qualified– alongside the benefits of learning on the job. This week marks the UK's annual National Apprenticeships Week (6-10 March), a celebration of apprenticeships up and down the country – a cause Stannah is proud to support.
As an independent, family-run British engineering business, Stannah has long been a champion of apprenticeships and it's reassuring to see them back in the national spotlight. Some of our longest-standing employees first joined the business as apprentices – including members of our board.
Our founder Joseph Stannah regularly campaigned for apprenticeships back in the 1800s and often voiced his feelings on their worth and value to the company; of particular note is the letter he wrote to The Engineer in 1889 passionately arguing the case for apprenticeships. Over 100 years and five generations later we remain committed to the principle of apprenticeships.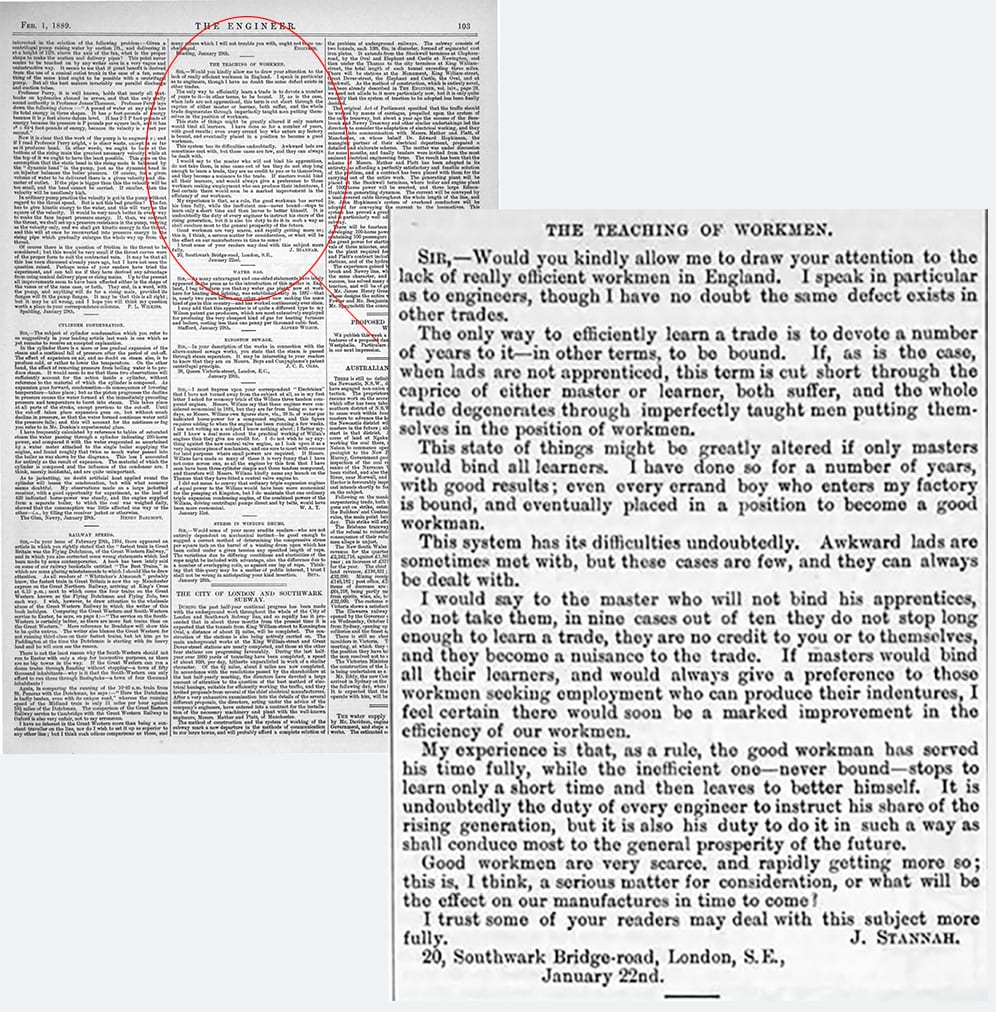 Today apprenticeships have diversified from traditional crafts and engineering. From being part of a marketing, business or manufacturing team, to working in our engineering teams out in the field, at Stannah our apprentices are given a wide range of opportunities to grow and nurture their skills, alongside qualifications all the way from NVQ through to degree-level.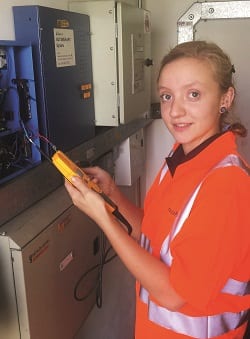 Take our engineering apprentice Sophie Healy. This fantastic 20-year old had always been interested in engineering and followed her passion to Brackley in Northamptonshire, away from her hometown of St. Albans, to take up a Stannah apprenticeship. Sophie cites the day-to-day variety as one of the best things about the job – as part of the lift engineering team she works on maintaining, repairing and servicing lifts. The team that she works within often travel all over the South Midlands and Home Counties – meaning that no two days are the same!
Are you interested in joining Stannah as an apprentice? We would love to hear from you. It is a great way to start your career, whether you are interested specifically in engineering or just want to learn more about the business. We will support you so you can achieve your full potential. Find out more about a day in the life of a Stannah apprentice.
For more information on our apprenticeships, contact us by emailing grouphr@stannah.co.uk or calling 01264 364311.
Stairlifts made for you
All our stairlifts whether straight or curved are customised to suit you and your home so call now to arrange a visit to get your FREE personalised quote!