Older people are optimistic about their financial security, a nationwide YouGov survey of 1,000 65 and overs has revealed.
This new report, the latest in Stannah's Silver Census series, has found that nearly two thirds (62%) of respondents said that they believe that they will be financially secure for the duration of retirement.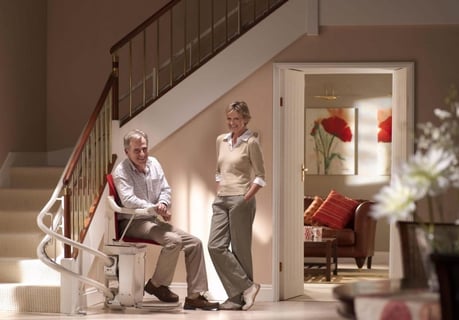 This figure is even higher in some regions, such as in Wales where almost seven in ten (69%) think that this will be the case.
The same study showed that over a third (34%) of older people said that their current financial situation is more prosperous than they thought it would be aged 45.
The survey also found that 75% of those who are still working past the age of 65 are continuing to do so not out of necessity, but because they simply don't want to give up work yet.
Despite these encouraging figures, the survey also found that a worrying 54% of people aged 65 or over have never sought financial advice to better understand their pension options.
This implies that whilst people are confident in their ability to control their finances in retirement, they could be even better prepared if they took advantage of the advice available.
This is especially relevant now, at a time when the full impact of the Government's pension freedoms will begin to be felt.
Patrick Stannah, Managing Director at Stannah Stairlifts, said:
"Many people assume that their financial worries will be heightened once they stop work, but these findings show that this is not always the case.
"While more people could perhaps be better prepared by seeking advice, in general this level of positivity is hugely encouraging, as it shows that older people are more than able to retain their financial independence and make the most of their later years, living life as they please."
Stairlifts made for you
All our stairlifts whether straight or curved are customised to suit you and your home so call now to arrange a visit to get your FREE personalised quote!