Big Boost from Stannah Pushes Employee Fundraising over the £100,000 Mark
2 January, 2018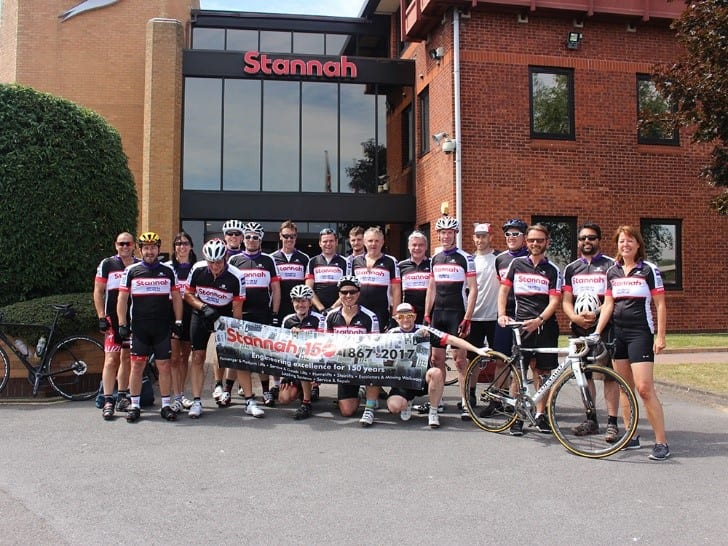 Over the past 12 months Stannah employees across the country have been busy fundraising for 50 different charities.
Taking part in a huge range of events, with everything from 5K and 10K fun-runs, half and full marathons to tough mudders, bungee jumps and monthly dress-down days, so far employees across the country have managed to raise £40,015 for a total of 50 charities and the donations are still pouring in.
To mark this year's 150th anniversary, Stannah has matched all funds raised by an additional 150%, adding up to £60,545, making the grand total received by charities in 2017 an enormous £100,560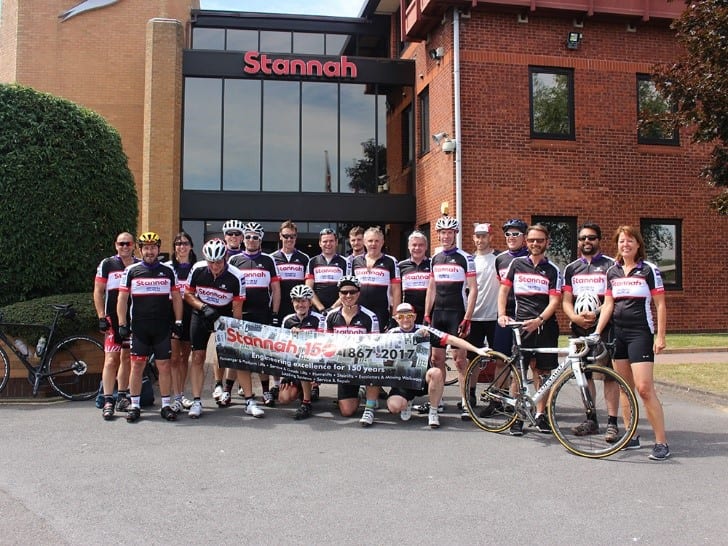 The greatest amount of money raised by one single event was a 150km charity cycle ride that took place back in the summer. A group of enthusiastic cyclists from across the business took part, setting off from the original Stannah site in Tiverton Street, London (1867) and finishing up at Stannah's Head Office in Andover. In total, the team raised a massive £12,500 for the charity Crohn's & Colitis UK.
Rounding out the top four charities receiving the highest amounts raised were for Cancer Research UK (£7,513), the Countess of Brecknock Hospice (£8,387) and Macmillan which received a donation of £11,173.75.
Over 40 other charities also received fundraising money including the Alzheimer's Society, British Heart Foundation and Headway.
Jon Stannah, Stannah's Group Managing Director commented:
"I am extremely proud of all employees who have gone above and beyond to raise money for such worthy causes.
Whether events have been undertaken as a team or by individuals, there's no denying that an enormous amount of effort, training and dedication has gone on throughout the course of the year and it's been an honour to be able to give the fundraising an extra boost."
Having raised a grand total of £100,560 this year, the great news is that we have rolled over the remaining match fund of £30,000 so employee fundraising will also receive a big boost in 2018."
Stairlifts made for you
All our stairlifts whether straight or curved are customised to suit you and your home so call now to arrange a visit to get your FREE personalised quote!