Stannah is proud to announce that Joint Chairmen, Brian and Alan Stannah, have been awarded MBEs in the Queen's Birthday Honours list, 2017. The brothers and fourth generation business leaders have received the honour in recognition of services to British Manufacturing.
Brian and Alan have been awarded MBEs as Stannah celebrates its 150th year in business as manufacturer and supplier of lifting products. The brothers have worked together for 54 years, not only turning around the fortunes of the ailing business in the 1960s, but transforming Stannah into a household name.
With complementary sales and engineering expertise, Brian and Alan were the masterminds behind Stannah's most famed product: the stairlift. Together, they worked tirelessly to produce and launch the stairlift in the 1970s, going on to sell over 600,000 worldwide ever since. The brothers then developed the Maxilift, an innovative range of passenger lifts which quickly became extremely popular and a core product for the business.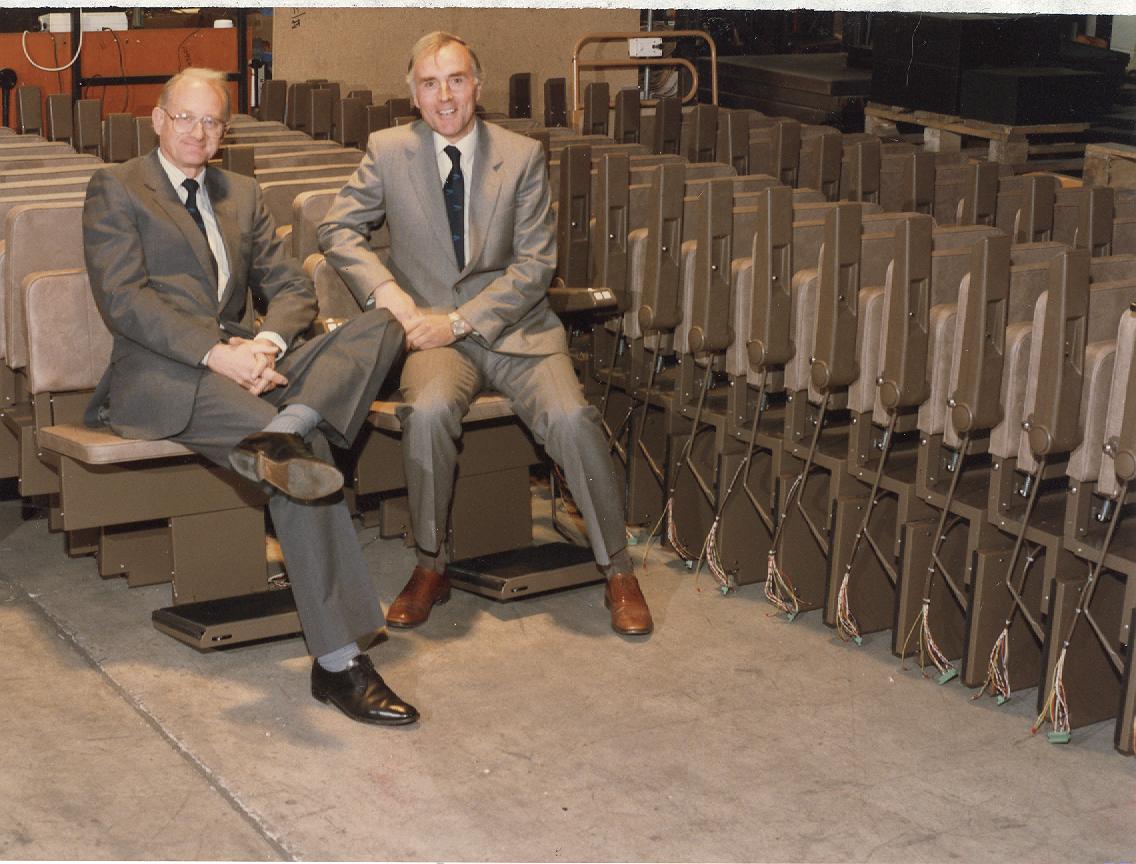 The Joint Chairmen have committed their professional lives to excellence and innovation in British engineering and manufacturing, with every single Stannah stairlift chair and carriage designed and manufactured at the company's headquarters in Andover.

Today, Stannah operates in 40 countries worldwide and employs almost 2,000 people, with the support of the fifth generation of the family. Under the brothers' stewardship, the company has generated well over £3.5billion of turnover and is widely regarded as a pioneering, sustainable and vibrant business.

In parallel to their professional endeavours, the brothers have also spent the past 50 years supporting local charities. They have donated their time and considerable sums to causes such as Icknield Special School in Andover, Alton College's Building Futures Fundraising Appeal, the Jubilee Sailing Trust, Riding for the Disabled and The Prince's Trust.

Commenting on the news, Brian and Alan Stannah said: "We are deeply humbled to be the recipients of such an honour. A steadfast commitment to innovation, quality and customer service has been the guiding principles of our family business and are as relevant today as they were when we joined the business. Our hard working and loyal colleagues have been integral to upholding these values over the years, and to them we are truly grateful."

Jon Stannah, managing director of Stannah and Brian's son, added: "Stannah this year celebrates its landmark 150th year thanks to the entrepreneurialism and dedication of our Joint Chairmen, Brian and Alan. Their MBEs are richly deserved and we are tremendously proud of their incredible achievements, both today and over the course of their 50 plus years with the business."
Stairlifts made for you
All our stairlifts whether straight or curved are customised to suit you and your home so call now to arrange a visit to get your FREE personalised quote!